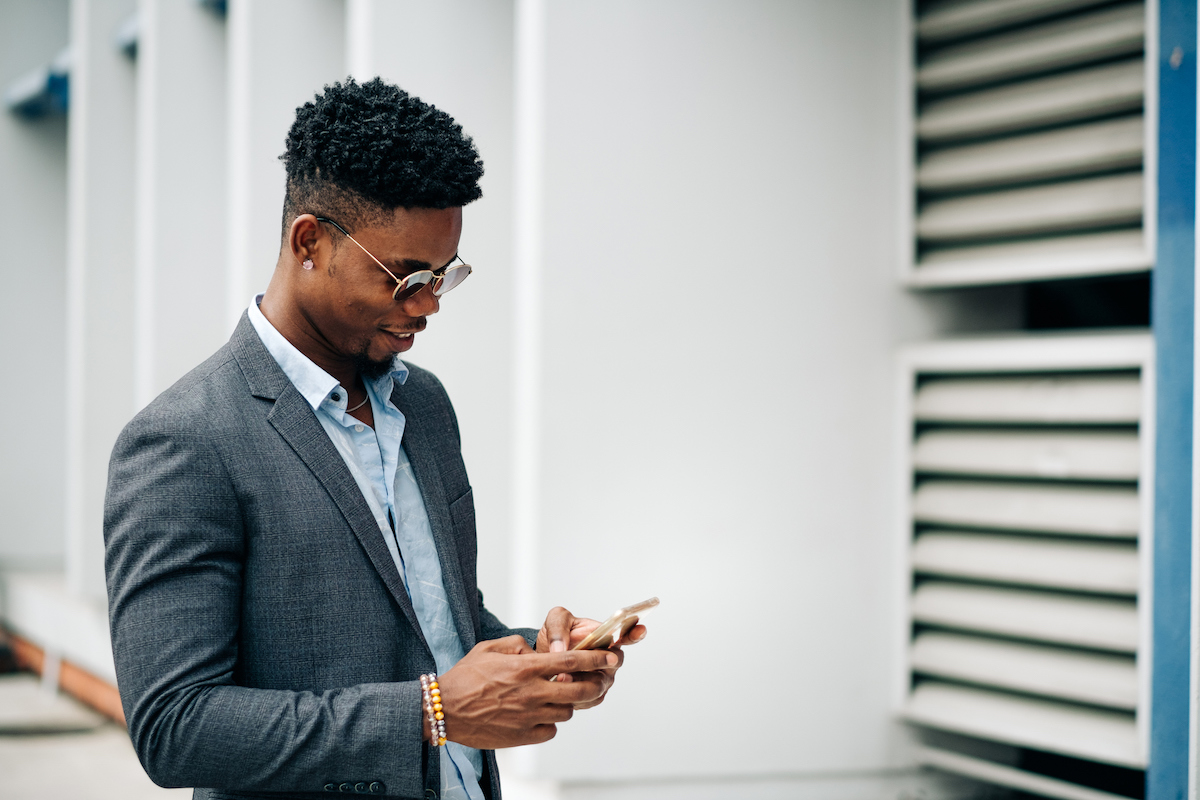 Closing deals quickly is the best way to meet your quota on time, boost your revenue—and, most importantly, start long-term customer relationships. Business texting can help you close them faster than ever before. 
What Is Business Texting? 
Business texting is texting specifically for professionals. 
You can use a business texting platform to send, receive, and organize leads' texts. These platforms accept messages from many messaging services, from Facebook Messenger to Apple Business Chat, so you can connect with leads through the channels they love. (And we know they love texting; 90% of leads would rather be texted than called.) 
Read on to explore five ways you can use this popular tool to close deals faster. 
Step One: Capture Their Attention Before Your Competitors Do
Responsiveness is critical in the sales world. If you don't answer leads quickly, they might head straight to your competitors. Even if they don't end up purchasing their products, they will spend more time comparing your products or services, lengthening the time to close. Use business texting to let leads know right away that you're their best bet—even if you can't respond immediately. 
To capture their attention, you can: 
Responding to leads quickly and with an authentic tone is a great way to capture their attention. If they like the text they receive, they'll hold off on reaching out to your competitors until you respond. This increases the chances that they'll purchase your products, and not spend time deciding between brands. 
Step Two: Show You Know the Answers Off the Bat
Leads like answers—fast. This is especially the case if they're asking basic questions that they think you should know the answers to right away. Use business texting to answer FAQs immediately. 
To set up an automation that answers a simple question, you can:
Choose a set of key phrases that will trigger the answer to the FAQ

Create an

SMS template

for your answer (and don't forget to use a casual, friendly tone!)

Test the automation
Answering leads' simple questions right away will help them make a decision quickly. If your automated answer isn't what they're looking for, their follow-up question or comment will arrive in your shared inbox, where you can address it personally. 
Step Three: Give Leads the VIP Treatment
Every lead wants the VIP treatment—personal, one-on-one attention from a dedicated team member. If they enjoy their experience with you, they'll be quickly convinced that they'll enjoy your services or products. With business texting, you can give leads a personalized, VIP treatment even when you use automations. 
To create a VIP experience with business texting, you can: 
Ensure each text, whether it's automated or not, is casual and friendly (i.e., like you're texting a neighbor)

Use

custom fields

(e.g., first names and loyalty numbers) to personalize mass texts

Follow up with leads after every one of their interactions with your brand, such as delivery receipts and ticket resolutions (more on automating follow-ups in the last section)
Providing leads with a VIP experience primes them to appreciate your services or products before they've purchased them. It's a great way to expedite their decisions and help you close deals. 
Step Four: Coordinate with Teammates Behind the Scenes
It may take some legwork to answer leads' more complex questions. There's often a team member who has just the right expertise to help, but showing that person the SMS chat and asking them to comment can be time-consuming. Use your business texting platform's team-focused tools to coordinate smoothly behind the scenes. 
To work with your team behind the scenes, you can:
Use

private comments

to show a coworker your current chat and get advice on it right within that window

Assign

certain chats to a known specialist on your team (with their prior permission)

Use a

Slack SMS integration

to receive and answer customer texts in Slack, where all team members can keep tabs on current conversations
A tight-knit team is key to fast deals. With help from your coworkers, you can answer leads' more complex questions quickly, helping them make their purchasing decision faster, too. 
Step Five: Remind Leads About Demos and Proposals
Plenty of leads sign up for demos; the trick is making sure they show up. The same goes for proposals; leads may ask for them, but that doesn't mean they read them. Use an automation between your CRM and business texting platform to increase your demo attendance and proposal read rate.
A cross-channel automation will allow you to automatically send SMS reminders at the times you specify, for example:
Right after leads' custom fields change in your CRM 

A few days after you send emails containing demos or proposals

A week or so after leads take no further action
These automations help you spend less time ensuring leads take the next steps quickly. The less time you spend on these simple tasks, the more time you can spend making strong connections with leads—and closing deals.
Want to learn more ways business texting helps sales? Check out our blog.