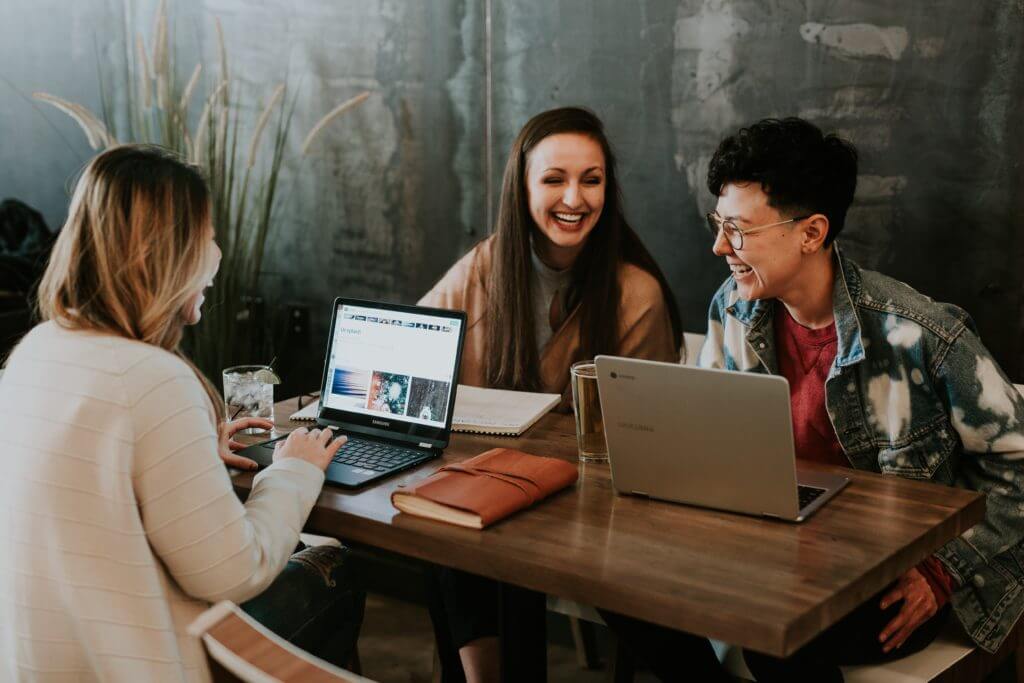 Teamwork makes the dream work—but without effective communication, efficient teamwork is impossible. Aware of the importance of smooth communications, businesses are turning to technology to improve team collaboration. Business text messaging, for example, is becoming more popular with companies that want to connect with customers through a channel they love, but also want to help team members work together. 
Business text messaging platforms offer a wide variety of features and integrations. These additional tools make it easy for companies to send, receive, organize, and analyze mass numbers of texts from their customers. Top platforms also offer team-level features, which benefit customer-facing professionals immensely. 
Ready to boost team collaboration? Read on to learn how business text messaging helps. 
Monitor Shared Inboxes As A Team
At the very least, a business text messaging platform will feature a shared inbox, which offers a wide variety of benefits for teams. 
First and foremost, these inboxes receive messages from many channels, including native texting apps and third-party apps, like Apple Business Chat, Facebook Messenger, Line, and WhatsApp. When employees reply to customer messages through their business texting platforms, customers receive responses in the same format through which they sent their questions. 
Each permissioned team member can see incoming customer messages, and those that are unanswered remain in the main inbox. This simple feature empowers teams to ensure that each customer message is answered. 
Because teams receive messages in a single, centralized channel, and can easily tell which messages are read or need to be read, team collaboration is automatically smoother than it is with less transparent options.
Pro tip: If multiple teams in your company use business text messaging, set them up with separate inboxes and phone numbers. This way, the intent of incoming customer queries will always be clear, and team members won't waste time shifting through unrelated messages. 
Assign Texts Based on Subject-Matter Expertise 
Even on a single team, each team member will have his or her speciality. Maybe John is great at conflict resolution, while Victoria excels at providing technical support. Sumant might be the best at dealing with long-time customers, while Tamika is great at managing returns. 
Team members can identify the messages they can best answer from the shared inbox and answer them immediately, automatically assigning them to themselves. But with assignments, they can also identify messages that fall under another team member's jurisdiction and assign them accordingly. 
Of course, if managers prefer to limit the ability of employees to assign messages to coworkers, they can use roles and permissions to reserve that power for themselves.
Pro tip: Top business text messaging platforms will also offer automated assignments or routing. With this feature, messages containing particular keywords or sent at certain times can be routed to team members with the relevant expertise. 
Put Your Heads Together with Private Comments
Once team members have self-assigned or been assigned their chats, they may realize that they don't have an answer to the question being asked, or that they need advice about navigating a sticky conversation.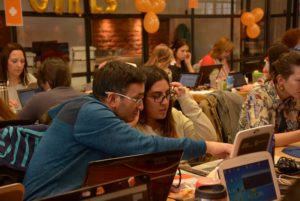 If a coworker is nearby, the team member who needs help can simply call him or her over for assistance. However, given that many workplaces are now distributed or remote, this might not be a possibility. Coworkers can be working in a different part of the office—or in another city entirely. 
With private comments, team members in need can simply invite a coworker into the conversation for help. Customers can't see the private comments, and simply receive a fast, accurate response—without knowing how much work went into it. 
Pro tip: Business text messaging platforms are key tools for distributed teams. Some businesses even rely on business SMS to connect remote team members. Texting's speed and ability to personalize with emojis and GIFs help team members bond over distances.  
Take Advantage of SMS Integrations
One of the top benefits of business text messaging platforms is their ability to integrate with other popular third-party apps. While there are many possible integrations, some offer particular value for teams that want to improve collaboration.
For example, an integration with Slack empowers teams to receive and send texts from within a designated Slack channel. Businesses with multiple business text messaging inboxes can route texts from each of their inboxes to separate Slack channels. 
With an integration between Slack and a business texting tool, teams can keep all of their internal conversations and external conversations within a centralized platform, simplifying collaboration. 
Pro tip: If your team prefers an internal chat channel other than Slack, Zapier can mostly likely allow you to integrate with it. Zapier facilitates integrations with 1500+ of the most popular business apps available today.
Interested in boosting team collaboration? Try our business text messaging platform today.