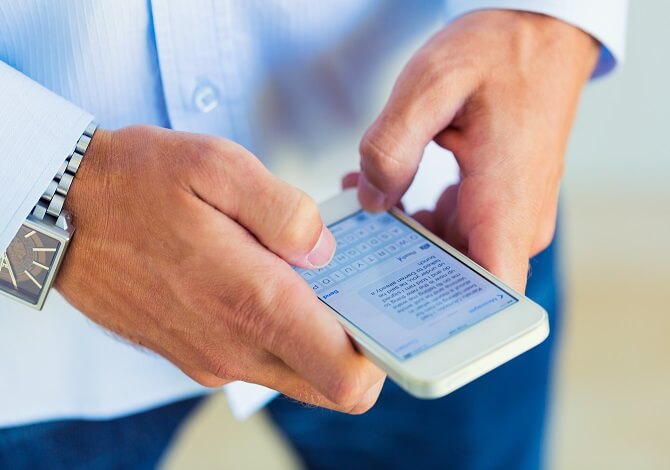 Successful communication has always been the cornerstone to any successful business. However, in the current global market powered by online searches and sales, the methods for communicating with co-workers, customers, and clients has changed significantly. Choose secure text messaging software, SMS for business, and you'll find increased levels of both employee and customer satisfaction.
Staff Communication
Maintain effective connections with your staff even when you're unable to hold a face-to-face meeting. You can design your business SMS system to text them all, simulating a staff memo, or send individual messages to members of your team.
Heymarket is differentiated since it focused on messaging with people outside of your team. In this case, might want to add this is ideal for quick communications (where staff can't check email in a timely manner) and in cases where staff doesn't necessarily use or have access to internal tools (eg, company email addresses).
Customer Communication
Communicating effectively with customers with the goal of satisfaction that leads to increased sales is the reason you're in business. Clients preferred method of communicating changes over time. Gone are the days when a well written email drives sales. People want direct, personalized messages now, making them feel like you're the only one they are marketing to. Choose a company who delivers personalized text messaging directly to your customers and within the app of their choice!
Security and Statistics
Securing your business data is critical when so much information is moving to the cloud. It can be confusing to understand how services can keep your data secure, especially when closing a significant deal or messaging with your most loyal customers. Look for a company who puts security first and offers enterprise grade administration features. In addition, inquire about these features:
Managers have full control over which employees have access to customer messages and contacts. If an employee leaves, the data should remain with the company.
The software is able to export charts to store in another location for the purpose of auditing or creating custom reports.
The software with built-in reports to track usage and KPIs.
Options
Messaging platforms should offer you a variety of options regarding accessibility to your team. Both you, as the administrator, and your employees should be able to seamless use the platform on mobile phones and computers. An intuitive platform will reduce the time it takes you to train employes and maintain the system. You'll also want to ensure these features are available:
A shared inbox
Multiple channels of communication (e.g., Facebook Messenger, text messaging)
Assignments
Private comments
Templates
When you choose to integrate SMS for business with existing systems, the result is a more streamlined and manageable experience. Choose a provider that makes your life and work easier, while meeting your specific needs.