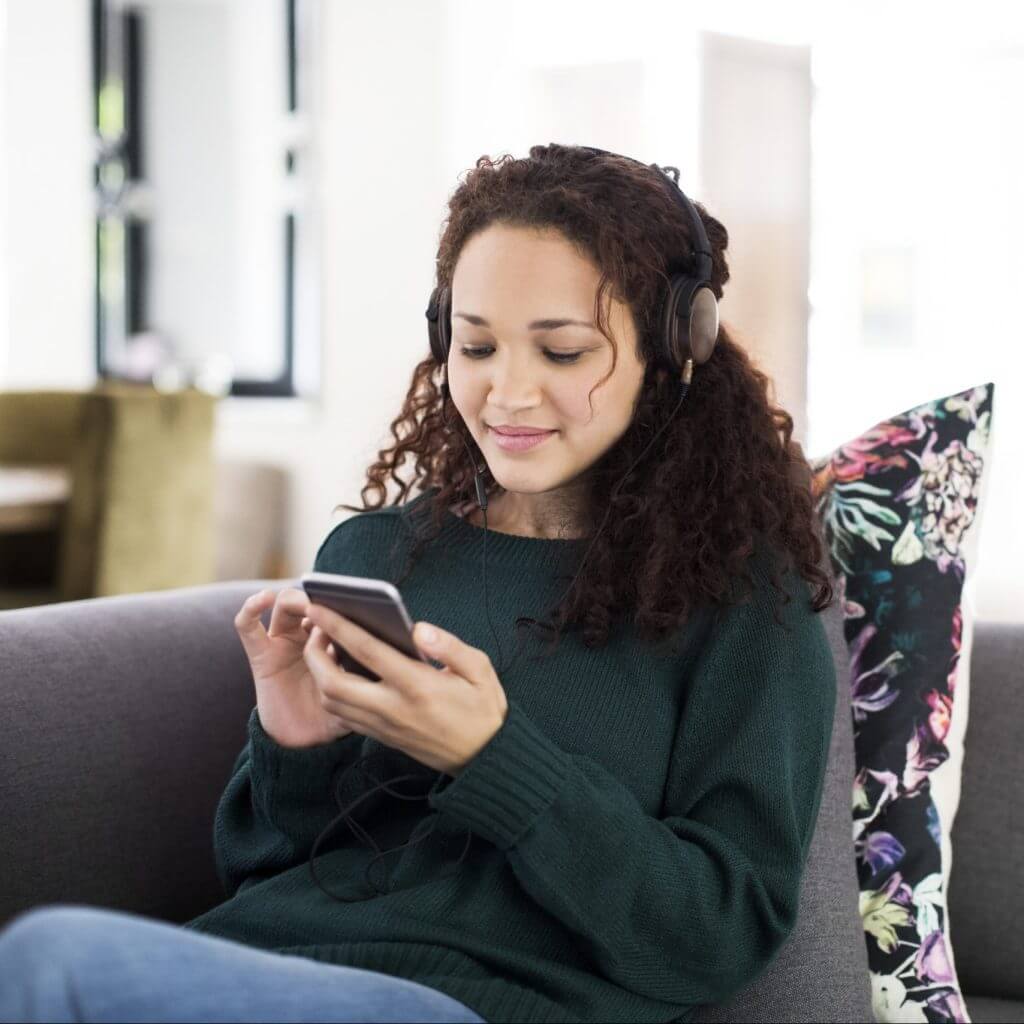 Conversational customer engagement is a popular, new business communication strategy. Customers love this messaging-centric approach for three key reasons. 
Customers Want to Make Authentic, Person-to-Person Connections
Eighty-six percent of consumers would rather interact with a human team member than a chatbot. While customers do want their queries managed efficiently and accurately, they also need to make real connections with you. 
Conversational customer engagement is all about authentic, person-to-person chats. In fact, authenticity is the central tenet of the strategy. Customers enjoy the way certain CCE tactics help them feel like they're having meaningful conversations. For example, they appreciate:

Seeing initial messages that feature

team member introductions or signatures

, so they know they're chatting with a person, not a bot

Engaging in conversational messaging with team members who use casual, polite, and friendly tones (including emojis and GIFS, depending on the brand in question)

Feeling as though the brand truly cares about them, with team members empathizing with their problems and referencing customer history in their messages

Receiving personalized follow-ups, which show that team members prioritize the entire customer experience
CCE's concentration on authenticity and personalization is the primary reason customers love it so much. It's a great way to provide an interactive, positive customer experience that forms lasting relationships. 
Customers Enjoy Convenience 
Your customers are busy people with little time to open their over-crowded email inboxes and email you. They have even less time to wait days for a response. They certainly don't have time to have an entire phone conversation. Downloading a brand-specific app is out of the question. Today, 83% of customers expect immediate replies when they contact a company, and 70% of customers consider convenience more important than branding. 
Convenience is a pillar of conversational customer engagement. According to the strategy, it should be as easy for customers to connect with you as it is for them to chat with their friends and family. The CCE tactics that you can use to make communications convenient are particularly appealing to customers. For example, they like:

By implementing these CCE tactics, you can provide your customers with convenient service, boosting their satisfaction. Plus, the easier it is for them to reach out and have their queries resolved, the more likely they'll connect with you in the future.
Customers Appreciate Responsiveness
Customers always appreciate responsiveness. They have questions or concerns, and they want them addressed—or at least acknowledged—quickly. Seventy-seven percent of consumers consider speed to resolution as the best indicator of good service. 
Responsiveness is another tenet of conversational customer engagement. The strategy aims to make customers feel as though you are ready and willing to answer customer queries as soon as they reach out. CCE tactics that increase responsiveness are a big hit with customers. For example, they enjoy:

Receiving initial

auto replies

that let them know you received their message

Receiving fast

automated

responses for simple, frequently asked questions

Having their questions answered quickly and accurately no matter the channel they reach out through (enabled by your team using

conversational customer engagement software

so you can receive messages from all channels in a

shared inbox

)
Responsiveness shows customers that you really care about their experience. Ultimately, that's what CCE is about: prioritizing customers through fast, convenient, and personalized messaging communications so they know just how important they are to your brand. 
Want to learn more conversational customer engagement tactics? Check out our blog.