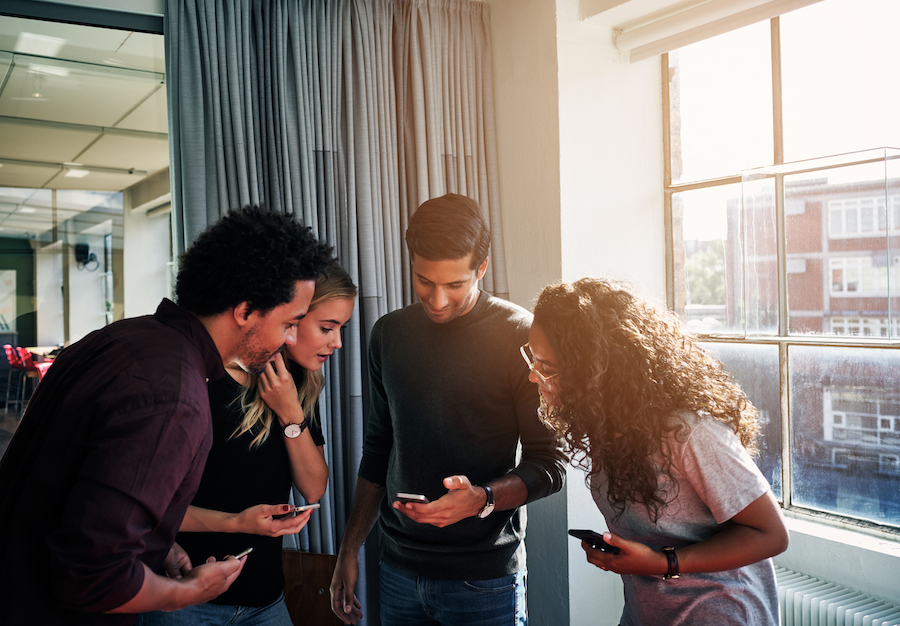 Conversational support helps customers get the most out of their purchases through fast, one-on-one chats. But if the process is slow or clunky, customers might not be charmed. In fact, 71% of consumers (age 16 – 24) think fast responses are the ticket to good customer experiences. That's why you need a conversational support funnel.
What Is a Conversational Support Funnel?
A conversational support funnel is similar to a marketing or sales funnel. It's a map of how your team should provide support based on the types of questions you're receiving. Why focus on incoming questions? Conversational support centers around responding to inbound messages from interested leads and, most importantly, current customers.
Why Streamline Conversational Support?
Conversational support is all about personalized communications. In particular, it focuses on connecting customers to live team members to help guide them through their queries. But there are only so many team members who can connect with customers at once. It's critical to streamline your support so your team doesn't become overwhelmed and leave customers with high wait times.
How Does a Funnel Streamline Your Customer Support?
Think of your funnel as a guide to each incoming lead or customer message. It helps you decide the most efficient and useful way to provide customers with support depending on the questions they're asking. The conversational support funnel also helps you figure out where you can automate answers to customer queries—and where you need to answer them personally.
Want to learn more about streamlining service with a conversational support funnel? Check out our Conversational Support Guide.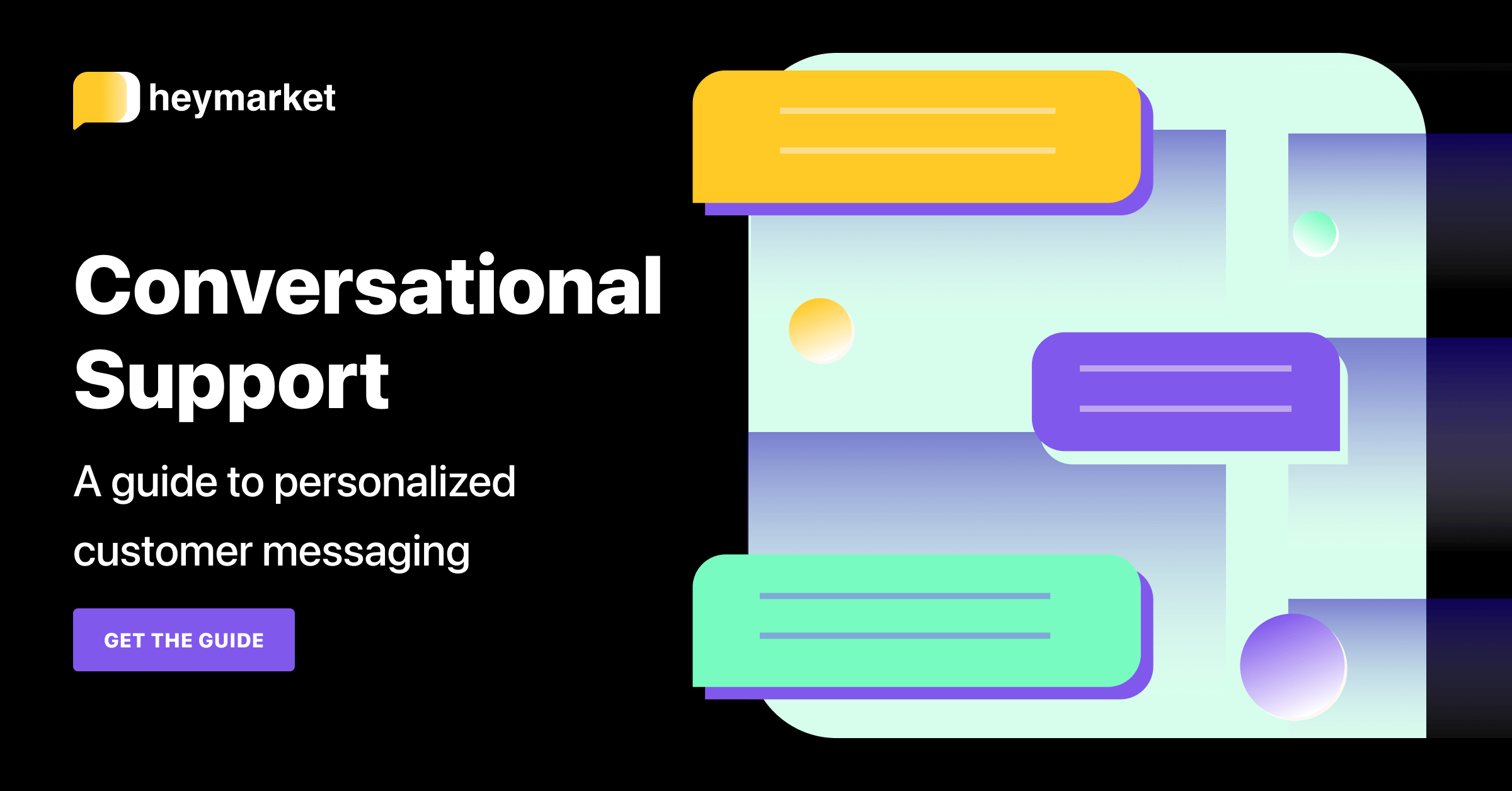 What Does a Conversational Support Funnel Look Like?
Your business's conversational support funnel should be unique to your business and the customers you serve. Still, it will most likely include three types of stages: one for outbound information you proactively send to customers, one for your automated responses to inbound queries, and one for your live responses to customers' inbound queries. Here's how to decide what falls where, and how it streamlines your support process:
Proactive Outbound
Proactive outbound content should be sent when you can anticipate your customers having questions. This may be before your website has scheduled maintenance or if you anticipate a delay in delivery or service. If you can preemptively send notifications to customers about these events, you can reduce the number of questions that come in.
You can:
Create an SMS template about the relevant event
Add custom fields to make it personal for each customer
Schedule it in advance or send it right away
You should plan out most of your proactive outbound content in advance. You may also send it when you notice an increase in inbound customer questions about an identical issue.
Inbound for Level-One Queries
Your live team members don't need to answer simple questions. An automation can easily reply to customers' most basic questions. With the right strategy, you can still provide the same kind of personalized experience they'd experience with a live agent. Automating simple responses saves your live resources for those customers who have more complex questions.
Your conversational support platform should make it easy to automate inbound responses. You'll need to:
Select or create your SMS template
Choose the key phrases that trigger your SMS template
Test the automation by texting in a few key phrases and reviewing the automated responses
After this simple process, your customers will receive fast answers to their basic questions. Don't forget to invite customers to ask further questions. If they reply to your automations, their messages will arrive in your shared inbox, where any team member can reply.
Inbound for Complex Queries
Human assistance is the cornerstone of conversational support. Automating level-one queries gives your team time to handle more nuanced questions that need a human touch. Since you've streamlined the customer support process with the two prior funnel steps, you should have a manageable amount of incoming messages to answer personally at any time. This means you can give them the attention they need.
Use conversational support to provide a top-notch experience by:
Texting with a casual, polite tone (like you would with new neighbors)
Mentioning customer history where possible (e.g., first names, loyalty statuses, etc.)
Including your name and signature so customers know they're speaking to a human, not a bot
The questions that reach your live team will be original and, in some cases, more complex. Those are exactly the kinds of questions you want your live team members to answer. With the simpler questions taken care of, you'll be providing top-notch care to exactly who needs it. That will put you well on your way to achieving the ultimate goal of conversational support: building customer relationships that last.
The Benefits of a Conversational Support Funnel
A conversational support funnel helps you streamline your support. With this strategy, your team can reduce wait times for simple customer queries and focus on more complex issues that need one-on-one attention. By understanding the components of a successful funnel, you can now go forth and create one of your own, ultimately improving customer wait times and satisfaction.
Want a step-by-step guide for creating your own conversational support strategy? Check out our Conversational Support Guide.