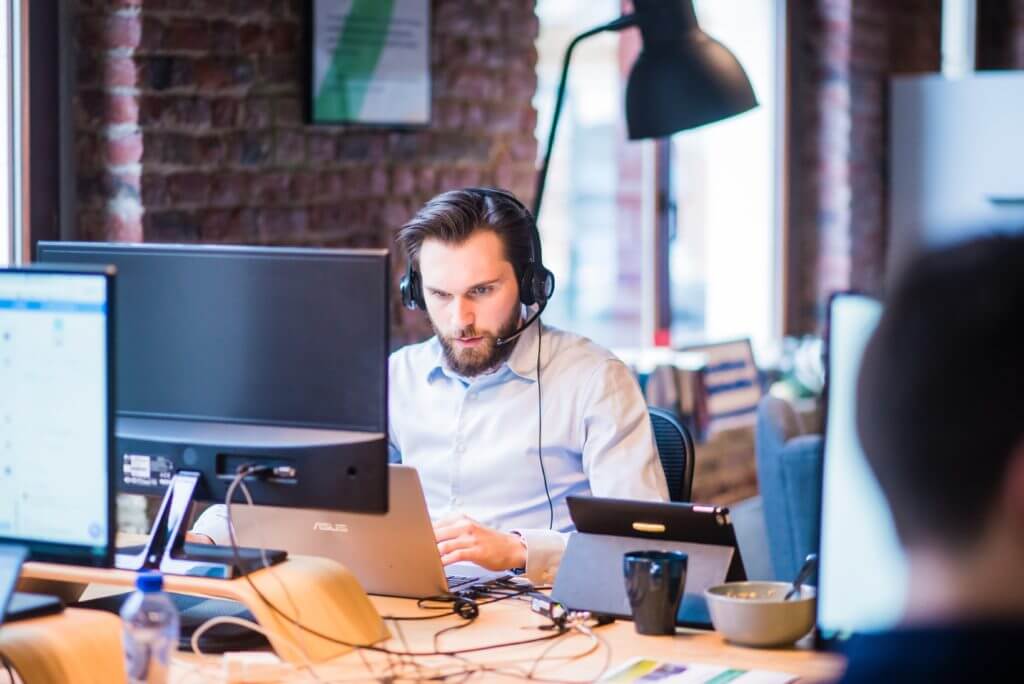 Businesses in the on-demand service industry, from dog walking apps to grocery-shopping providers, are seeing their client bases proliferate. In fact, 86.5 million Americans have used some kind of on-demand service. But with a larger customer base, these businesses are facing a new challenge: satisfying a large amount of people in a short amount of time. Enter SMS customer service. 
SMS customer service platforms allow businesses in the on-demand service industry to send, receive, and manage large numbers of text messages. For these businesses, which rely on real-time communications to efficiently organize their services, the speed of using SMS for customer service is critical; texts have an open rate of 98%, and the average person answers text messages within 90 seconds.
Read on to learn how SMS customer service keeps your growing customer base satisfied. 
SMS Customer Service Simplifies Scheduling 
Many on-demand service businesses have to schedule appointments with customers. Because on-demand services are expected to occur relatively quickly, customers expect a fast scheduling process, too.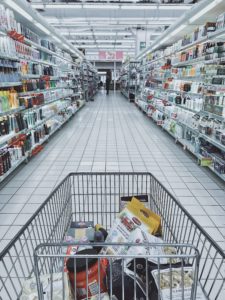 Email is far too slow for fast scheduling, and it has a low open rate of 20%, so scheduling emails often go unanswered by customers. Some businesses offer online scheduling, but many customers feel like it's a hassle to download new apps or pull up a webpage on their computers.
On the other hand, SMS customer service is a fast and easy way to schedule appointments with customers. With an average response time of 90 seconds for each text, scheduling conversations happen in near real-time. Communicating via SMS can be particularly helpful when it comes to rescheduling; sometimes, customers need to cancel an appointment on the fly, and offering a convenient scheduling option encourages them to quickly reschedule. 
SMS Customer Service Provides Real-Time Answers
Because of the nature of on-demand services, customers expect fast answers to their questions—especially if they're about to use one of your services. For example, a customer might want to ask about your dog walking app, the qualifications of the people on your furniture-building team, or your price range for various home services.
These questions are relatively straightforward, but answering them over the phone can take from five to ten minutes per call. Email isn't always a good alternative either, since customers sometimes ask questions, then forget to check their emails for responses. 
With the help of SMS customer service, your business can receive customer questions in a shared inbox, where each team member can view the message, assign it to the appropriate agent, and send answers within minutes. If response times are slower than usual, or if your team is out of the office, you can set up sleek auto-replies to let customers know that you'll answer as soon as you can. 
SMS Customer Service Offers Timely Reminders 
In this day and age, you can almost guarantee that all of your customers are incredibly busy. That means some of them will probably forget an appointment they scheduled.

With SMS customer service, you can schedule helpful reminders to be sent before services, so that customers will remember their appointment and be ready to either receive your staff member or leave the keys under the mat. For example, once a customer books a dog-walking appointment, the SMS customer service platform can send an immediate confirmation, then a reminder a day before the walk. During the holiday season, when customers are especially liable to forget, businesses can send reminder texts about special hours or schedules.
SMS reminders can also be helpful for small marketing initiatives. For example, an on-demand grocery-shopping service can send reminder texts when a customer doesn't schedule a pick-up when they usually do. This is a polite and authentic way to encourage customers to sign up for additional services. 
SMS Customer Service Streamlines On-Demand Team Workflows
On-demand services offer a key benefit: speed. Customers can connect with businesses through their apps and receive a service quickly. But in order to facilitate this speedy service, businesses have to ensure that their on-demand workers coordinate shifts and jobs quickly, too.
Operations teams can send mass texts to contractors to arrange shifts. For example, an operations manager can send a mass text asking contractors who is available to work overtime. On-demand workers can respond individually, without seeing one another's responses. Mass texts can be personalized to each contractor, too. SMS customer service platforms use merge tokens to draw on contacts' custom fields, making it seem like each notification was sent individually. 
Additionally, on-demand workers often encounter challenges while in the field. Problems can include an incorrect address or no one home to receive a delivery. When on-demand workers experience such problems, they can text the operations team and receive instructions. If on-demand workers need to report a delay, they can relay that information to either the operations team or directly to the customer. 
By streamlining on-demand team workflows, your business can provide the kind of fast service that keeps your customers satisfied.
Want to learn more about using SMS for customer service? Let's chat.