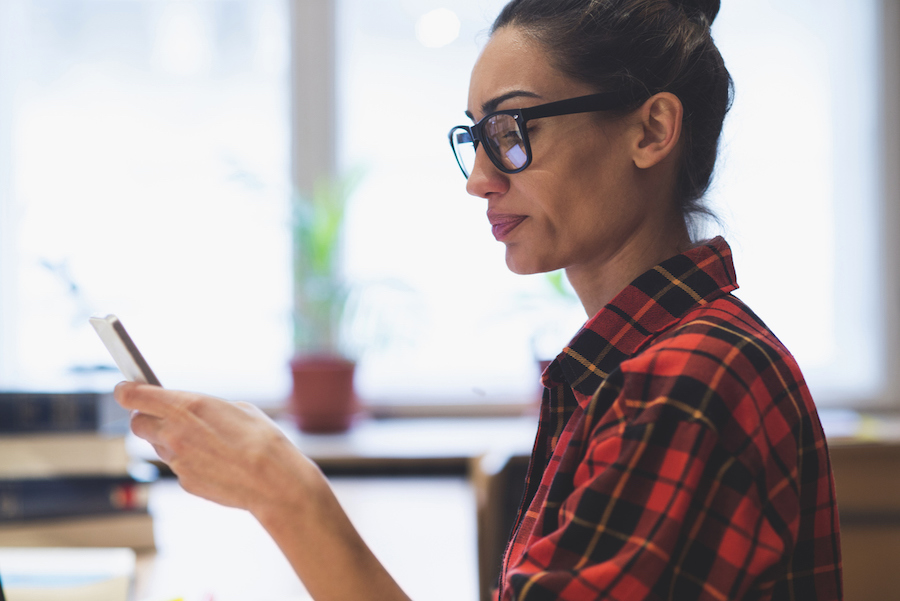 There's nothing worse than deleting a text from a friend—then realizing that it included the location of the restaurant where you were supposed to meet for dinner. Or realizing that you're missing a vital text from a customer that includes a confirmation that they received paperwork.
In these personal and business cases, it's critical to know how to retrieve deleted text messages. Luckily, there are multiple options for retrieving deleted texts from your smartphone, desktop, or laptop computer.
Read on to learn how to retrieve deleted text messages from multiple devices, whether you need them for individual or business use.
Is It Possible to Retrieve Deleted Text Messages?
Quick answer? Yes. Long answer? If you're trying to retrieve deleted texts from your personal phone, you'll have to follow several steps. It helps if you've taken a few preventative measures to prepare for this problem. We'll walk you through how to retrieve deleted texts if you're just realizing you need to and how to take steps to make it easier next time.
If you're a company looking to retrieve deleted texts, there's a good chance you're already using a business texting platform. These platforms streamline the process, making it easy to find and unearth texts you may have thought were gone for good. If you aren't using a business texting platform, you can follow the tips for personal use—and seriously consider upgrading your texting system.
Read on to learn how to recover deleted text messages for personal and business use.
What to Do Before You Decide to Retrieve Deleted Text Messages
In some cases, you may not even need to retrieve your deleted text messages. For example, if you are concerned that you deleted a text that includes a cute picture of a family member, check your photo app. It might have automatically synced with the new photos.
Alternatively, you may just want to reach back out to the original sender; it may be easier for them to resend you the information you need.
How to Retrieve Deleted Text Messages for Personal Use
Deleting a loved one's or friend's texts can be upsetting. What if the text had an important date on it? What if it said something you want to remember? We'll walk you through how to retrieve deleted text messages on your iPhone, iMac or Macbook, or Android device. Remember: the faster you attempt to retrieve your messages, the more likely you'll succeed!
How to Retrieve Deleted Text Messages on iPhone
This short process assumes that you are regularly backing up your iPhone to iCloud. (If you aren't doing so yet, go ahead and set it up. This will make recovering your deleted texts easier in the future.)
Don't send more texts. After you delete a text, your phone simply moves it to a less accessible place. The message data will remain until your next message overwrites the space. Prevent this from happening by pausing your texting.
Navigate to your iCloud account. Check to see when you last backed up your phone. If the last backup happened after you deleted the text, you're out of luck. If it happened after you received the text but before you deleted it, continue.
In your phone, go to Settings > General > Reset. The reset section should be at the bottom of the page.
Tap on Erase All Content and Settings, then tap Erase Now.
Choose Restore from iCloud backup.
How to Retrieve Deleted Text Messages on iMac or MacBook
If you have a Mac of some kind, your deleted messages should be backed up on there, too. (You don't have to have Messages for Mac set up in this instance.)
Use a USB or USB-C to Lightning cable to connect your iPhone to your computer. Follow the verification steps the system produces.
Open Finder and select your iPhone from the menu on the left. If you don't have macOS Catalina or later, you'll need to open iTunes and follow the same process.
Select your preferred backup. You'll need to review the backup dates carefully, choosing one from after you received the text and before the text was deleted.
Select Restore.
How to Retrieve Deleted Text Messages on Android
If you went through the Android setup process, you are probably using Google Drive to back up your data. If you aren't, you won't be able to use this setup process. (You can check your backup situation by following the below process up to the second step.)
Switch on airplane mode. Like with iPhones, deleting a text doesn't take the data off your phone right away. But any new texts will rewrite that data. Using Airplane mode prevents you from sending or receiving new texts.
Go to Google Drive > Menu > Settings > Google Backup. You'll see the name of your device listed if you originally backed up your device through Google. See when your texts were backed up last, and determine whether the text you need would be on that particular backup.
Factory reset your phone. This exact process will differ depending on your phone. However, you can expect to go to your phone's settings, find Reset, and choose Factory reset.
Follow your phone's instructions to restore your last backup from Google Drive.
Using Recovery Software
If you don't want to reset your phone, you may consider trying recovery software. Just remember: recovery software is expensive—and it doesn't always work.
Set your phone to Airplane mode. This ensures you aren't rewriting the space that might still hold your deleted message's data.
Download the recovery software. You can find recovery software on Google search. It often requests that you download it onto a desktop or laptop computer. Then, you'll likely connect your phone to your computer.
Follow the recovery software's instructions. Make sure you follow your software's instructions carefully!
Emergency Recovery Options
In the most extreme cases, you can reach out to your carrier to see if they'll be willing to check their storage for your deleted text. This may work, for example, if you need text messages for a court case. It's not a sure bet, and they may not still have your texts if they're from the distant past, but it's worth a shot.
How to Retrieve Deleted Text Messages for Business Use
The above processes can work if you use a personal phone for work, but they're not 100%. The best way to prevent losing deleted customer texts forever is by using a business text messaging platform.
Why Might a Business Need to Retain Records of Texts?
You need to keep careful records of customer texts. They can help you:
Navigate security and compliance. Compliance and security reviews help you ensure that your texting conversations follow important regulations like the TCPA and GDPR.
Manage team member exits. Team members shouldn't use personal phones for work texts; if they switch jobs, their texts leave with them. If you have a record of old texts on your business SMS platform, you can easily transition conversations to new team members.
Customer access. Customers who delete texts from their phones may even ask whether you retained them. You should be able to provide them with this information if they need it.
Ultimately, it's important that you're able to retain customer texts for long periods of time, and for various purposes.
Accessing Customer Texts via your Business SMS Platform
While team members can close chats to free up your shared inbox, they're not gone for good. You can access old chats within your platform at any time you choose by going to your shared inbox and searching for a customer's name, number, or message content, and selecting "closed" conversations.
Export Old Customer Texts via your Business SMS Platform
Most business SMS platforms include export features so you can easily export and capture messages from any customer's history. You can export texts by individual chat if you need to review a particular conversation for compliance or VIP service. You can also export texts by inbox if you need to review a group of texts for compliance or internal standards.
Depending on your platform, the process of exporting chats will look something like this:
Go to your Administration tab, usually located on the navigation bar.
Select the inbox you want to export chats for and select the Settings tab.
Click on the Export Chats option at the bottom.
Select the date range you want to export, or to Export all chats.
Select whether to export them as a single file, or as a separate file for each chat.
Select the final Export option.
Click on the downloadable .zip file that contains the CSV.
Finally, you can upload your CSV to your preferred spreadsheet system for a quick review.
How to Choose Your Method for Retrieving Deleted Text Messages
As a consumer, you have several potential options for retrieving deleted text messages. They depend on your device of choice, backup processes in place, and financial flexibility. If you're a business, your texts will almost always be retrievable if you use a business text messaging platform. It's critical to be able to access customers' messaging history—and fast—right when you need to.
Want to learn more about data and business text messaging? Check out our blog.