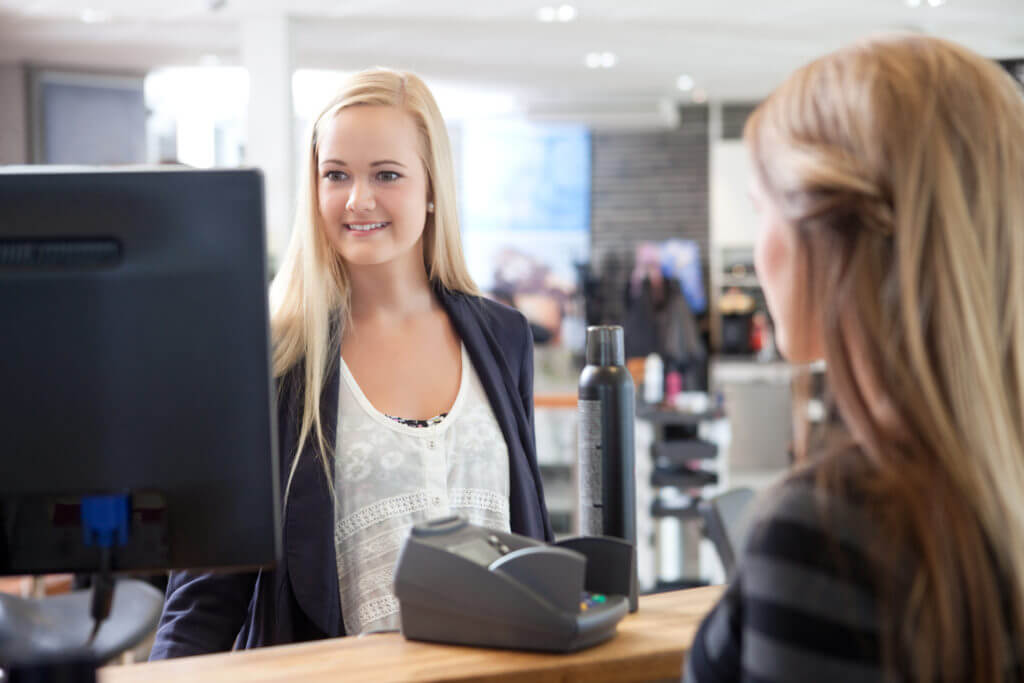 In the beauty business, customer loyalty is key to success. A recent report found that a 7% increase in loyalty can boost lifetime profits per client by as much as 85%, and a 3% increase can correlate to a 10% cost reduction. It's no wonder that businesses are looking for ways to improve their overall client loyalty—especially with technology in the beauty industry.
Key business apps, like scheduling software, email marketing, and business SMS platforms, exist for just this purpose. These tools help salons and spas streamline their operations, provide more efficient customer service, capitalize on beauty industry trends, and increase customer loyalty. 
Read on to learn how your business can use technology in the beauty industry to build client loyalty. 
1. Make Scheduling a Breeze
Scheduling appointments with any modern beauty business should fast and easy. Clients shouldn't even have to call in to book a service—and they don't want to. In fact, 89% of consumers would like to use messaging to contact their favorite businesses. This is where technology in the beauty industry can help. 
There are a couple of ways to simplify scheduling for clients, but it's best to provide as many options as you can, so clients can schedule using whichever methods they prefer. For example, your business can offer online scheduling through MINDBODY and offer communications with your receptionists via channels like SMS, social media (e.g. Facebook Messenger), and other messaging apps (Apple Business Chat). 
Offering omnichannel customer service can seem intimidating, but technology can help administrative staff easily manage messages from various channels. For example, advanced business SMS platforms can receive messages from SMS and other messaging apps, then allow your team members to respond with messages that arrive to your clients in the same format.
2. Offer a Valuable, Low-Effort Loyalty Program
Clients can earn loyalty awards with nearly every business they use. The best loyalty programs are effortless for clients and offer real rewards, two aspects that can be helped by existing technology in the beauty industry. To create a loyalty program that clients will love and use, include: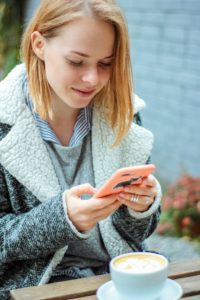 A points system. Digital punch cards are much easier to keep track of for clients. Some point-of-sale (POS) systems can automatically track points with each of your clients' purchases. (Square is a popular option.) Be sure to offer real rewards once clients reach a certain number of points, like a free product or service. 
Competitions. To encourage more client engagement, consider running weekly competitions with tangible rewards. For example, run a social media tag campaign, in which customers who share a post featuring your salon can enter into a drawing for a free service. 
An SMS-specific loyalty program. Clients should be able to opt-in to text message updates for limited time discounts, which your business can send out if sales are low for the month. Salon and spa SMS services can also help you provide VIP customer service to clients as well. 
With any SMS loyalty program you create, don't forget to make it easy to opt in—and easy to opt out, as per compliance regulations.
3. Use Communications Channels Your Clients Like
Technology in the beauty industry has expanded to cover communications, too. Email and phone calls are considered the most traditional channels for business communications, but that doesn't mean they are the best—or the ones your clients are clamoring for. To make your clients comfortable with contacting you, use communications channels they prefer to use. 
For example, social media is used by 70% of Americans. It simply wouldn't make sense not to share your business information on a Facebook Business page or Twitter profile. However, it would be even more beneficial for your business to also open up communications via channels like Facebook Messenger. 
Business SMS and messaging are two other popular beauty industry trends; 89% of consumers want to be able to message with businesses, even though only 48% of businesses have those capabilities. With the help of an advanced business texting platform, your business can centralize all incoming messages, no matter which channel they arrive from, and send messages out in the same format. 
Remember to prioritize review websites, too. Many clients will search for your business from Google. Ensure you text-enable your existing business number and enable the messaging feature in your Google My Business listing. That way, prospective and existing clients can easily text you from Google searches.
4. Automate Personalized Follow-Ups
Forming personal relationships is key to increasing client loyalty. That's why post-service check-ins are so important. However, they can also be time-consuming, which is where technology in the beauty industry can help.
For example, when staff has access to business SMS platforms, they can quickly schedule out personal follow-up texts for the day following an appointment with questions regarding the clients' particular service or product purchase. Personalized text drip campaigns based on prior service can be useful, too. If clients purchase diet-related products, they can be added to a list that sends encouraging nutrition texts on a schedule of your choice. If they had haircuts recently, they could be added to a list that sends hair care tips regularly. 
By automating these follow-ups, your team will never forget to provide the kind of personalized post-service experience today's customers crave. 
5. Update Your Company's Tone
Tailoring communicating to your client's own communication methods can help them connect with your business. While you don't need to completely use every brand-new slang term the kids these days come up with, it can help to adopt the most popular cultural communication methods. To keep up with the latest beauty industry trends, adopt:
For example, a boutique travel company targeting might set up an after-hours auto reply that reads: 
Hi there! We will text you back during our working hours, which are from 9-5pm, Monday through Friday. We look forward to planning your getaway then! 🏝
A hip flower company might send a pick-up reminder to a well-known customer with the following message: 
Hello, Janet! Don't forget to pick up your arrangement by 5pm today. We are excited about how it turned out!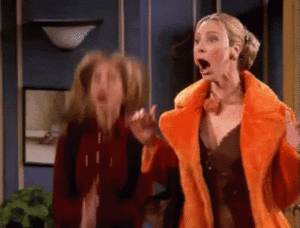 Existing technology in the beauty industry, like business SMS platforms, can help your business seamlessly add emojis and GIFs to any texts or messages. By speaking in a language and tone your clients are used to, you'll make them feel more comfortable with your brand—and more comfortable swinging by your business.

Ready to use the best technology in the beauty industry available today? Try our text service for business for free.