Trusted by Leading Brands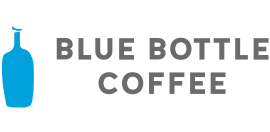 Business Texting for Salon & Spa Client Appointments, Questions & Reviews
Clients live with their smartphones and and business texting is their preferred way of being reached. Salon text messaging is the quickest way to confirm an appointment, follow up with them to get a review, or answer their questions. When customers have the convenience of their phones and salon sms for communication it helps increase loyalty and reoccurring appointments.
You also work with employees and contractors to staff the salon. Heymarket makes that simple with business text messaging. Reach out to multiple staff members to notify them of weekly or weekend shifts.

Confirm Clients Appointments with SMS
Create personalized templates to confirm appointments with clients over text messaging. Each template can dynamically include the client's name, appointment date and time, and any custom field including service type.

Use Text to Answer Client Questions
With text messaging for salons, spas and beauty parlors, you can provide every client with a personalized, VIP experience by allowing them to text with questions. Messages appear in a shared inbox where anyone working that shift can quickly answer. Heymarket Automations can detect keywords in guest messages and can auto-reply or auto-assign to someone.

Coordinating Shifts with Employees and Contractors
Scheduling staff for your salon, spa or beauty parlor is simple with Heymarket business text messaging. Just create a list of contacts for each each shift. Then, send a single message to all of them at once. They won't see each other and can reply privately to you. Your text message can even include a link to your scheduling software.

SMS Works with Existing Phone Number and Contacts
Heymarket can text enable your business phone number, while keeping the existing voice service intact. It's perfect for having a single number to text with clients and receive phone calls from them. Heymarket can also integrate with your existing CRM and contacts.

Spa SMS
Clients want to send your spa SMS to confirm appointments, change treatments, or ask questions. Heymarket works with your existing contacts and text enables them from your receptionist's computer and mobile phone.
Companies that Love Heymarket
Krika
Owner, Sophia Sunflower Salon
"Heymarket has helped me increase appointment bookings from existing clients by over 50%. It's super simple for them since everything is done over text messaging."