Today's consumers have the option of communicating through many channels. By picking up their phones, they have access to phone calls, email apps, native texting apps, third-party texting apps, and web chats—and each person has his or her favorite channel to contact businesses with. That's where SMS customer service platforms come in.
Regardless of which channel they prefer to use, 37% of consumers expect to contact the same customer service representative no matter which channel they used initially. Considering that sentiment, omnichannel strategies should be top-of-mind for businesses so that customers can make contact through email, text messaging, or web chat.
However, astonishingly few prioritize omnichannel capabilities. For example, a mere 22% of North American retailers consider omnichannel efforts a top priority, possibly due to constant channel innovations that may seem challenging to keep up with.
But even though consumers use many communication methods, creating an omnichannel customer service experience is not as difficult as it might seem—especially with the help of a modern SMS customer service platform.
Want to learn more about engaging with customers on their favorite channels? Check out our Omnichannel Messaging Guide.
Get the Guide
Customer Service Tip #1: Streamline Your Communication System
When your business commits to an omnichannel customer service strategy, you'll be asking your agents to handle multiple channels. Monitoring and managing each channel through its own platform would be time-consuming at best, but possibly even chaotic.
By streamlining your communication system through a tool like an advanced SMS customer service platform, your teams will be able to seamlessly read, reply to, and track messages of all kinds from within one platform. These platforms should integration capabilities that empower your teams to keep communications in one place and integrate business SMS into their current workflows. Modern SMS customer service tools even allow agents to text within these tools. For example, they can empower agents to send a text from within a Slack channel, within the Zendesk support agent interface, or within Salesforce.
Cutting-edge SMS customer service platforms include integrations with:
Internal chat apps

, like Slack and Microsoft Teams

CRM systems

, like Salesforce.com and Hubspot

Email-based customer service platforms

, like Zendesk and Helpscout

OTT messaging

, like Facebook and Line

Document systems

, like Google Drive and computer-based documents (PDF, videos)

Voice platforms

, to text-enable landline, VoIP, and toll-free numbers

Cloud call centers

, like Aircall and Talkdesk

Websites

, like Squarespace, WordPress, and Weebly

Mobile apps

, like native iOS and Android apps
While some may think that business SMS platforms just allow agents to send a simple text message, customer service teams can actually use these tools to manage their omnichannel strategies.
Customer Service Tip #2: Publicize Your Communications Channels
Once you set up your omnichannel system through an SMS customer service platform, you'll need to let customers and potential customers know that they now have many channels through which they can contact you.
List all of your channel options in various prominent places, like on the front page of your website, at the bottom of each of your website pages, and on a separate "Contact Us" page as well. Include contact information at the bottom of social media pages, emails, and other customer-facing content, too.
For SMS customer service specifically, be sure to provide a prominent widget on the bottom of each web page for your customers to click onto. If customers click on the widget while using a desktop web browser, it produces a small website form that allows them to enter their phone numbers and opt in to texting services. If customers tap the widget on a mobile web browser, it prompts native SMS apps to open with your business's phone number.
Customer Service Tip #3: Know When to Use Which Channels
Customers may contact you through a certain channel, but that doesn't mean the conversation has to stay there. There are certain situations in which you may want to offer the opportunity to chat through a more suitable channel. Before sending a reply, especially a text message, customer service agents should pause to consider the other options at hand.
For example, if a customer uses text to submit a complex complaint, you should try to move the conversation to a channel more conducive to negotiating and peace-making, like a phone call or an online meeting (like those offered by Zoom). If a customer calls in about a technical problem, you may want to direct him or her to provide an email address so you can send detailed instructions with helpful images. If a customer emails you about rescheduling, point them toward your fast and easy text scheduling capabilities for the future.
Offering an omnichannel experience through an SMS customer service platform enables your business to not only use a wide array of tools, but also use them at appropriate moments in the customer journey. Using the integrations that we mentioned previously, agents can easily switch between channels.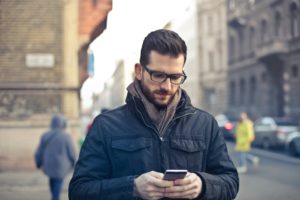 Customer Service Tip #4: Ensure Each Channel Is Up to Par
One of the keys to providing a quality omnichannel customer service experience is monitoring channel performance. Businesses and managers can use reports, which top platforms should offer, to ensure channels are used effectively.
By defining and tracking key performance indicators (KPIs), you'll be able to assess both your team's performance and customer use of your services. Then, you'll be able to make strategy changes based on those insights. Useful KPIs include everything from resolution time and agent response speed to customer subscription rate and customer response rate.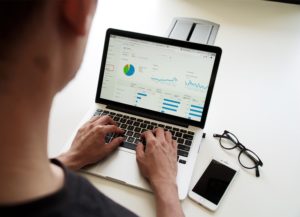 For example, to measure your team's performance, you can track agent response time and  resolution speed. If you notice that an agent's speed is slower than those of other team members, you can provide additional training.
Customer Service Tip #5: Stay Ahead of the Curve
Finally, to provide a successful omnichannel customer service experience, you will need to regularly adjust your strategy based on communication innovations. New third-party apps and other channels are created each year.
Advanced SMS customer service platforms don't just offer integrations with popular apps—they continually add integrations as new platforms become popular with consumers. Be sure to choose a business texting platform that offers this level of flexibility.
Ready to add business SMS to your omnichannel approach?Try our text service for business for free today.
Want to learn more about engaging with customers across all popular messaging channels? Read our omnichannel messaging guide.