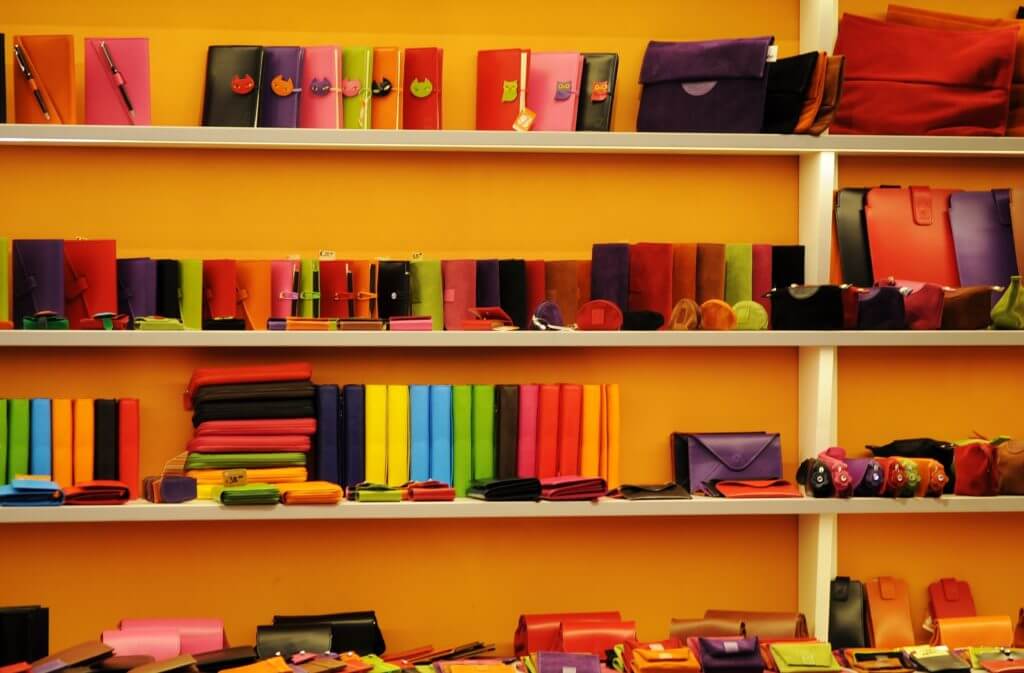 Improving customer loyalty is a focus for most multi-location retailers. If a customer trusts your brand, they'll seek it out wherever they are, whether it's a mall in San Francisco or an outlet in Atlanta. Not to mention that 65% of a company's business comes from existing customers, according to the Customer Service Institute. But today's shoppers are more technologically advanced than ever before, which has prompted retail businesses to up their game, too. Email and voice channels are still useful for communications, but cutting-edge businesses are also using retail SMS to connect with their customers. 
Fast, personal, and convenient, retail SMS is one of the best ways for multi-location retailers to reach, engage, and improve customer loyalty across the board. Once retailers secure a simple opt in form from customers for SMS compliance purposes, they're free to start engaging them. 
Read on to learn how your multi-location retail company can use retail SMS to increase customer loyalty. 
Retail SMS Streamlines Customer Service
An astonishing 73% of customers say a good customer experience is key to winning their loyalty. Retail SMS helps multi-location retailers improve their customer service by allowing them to:
Centralize Incoming Messages
Customer service teams for large retailers see a lot of incoming messages from multiple channels at once. This can be chaotic and stressful for agents. With a retail SMS platform, all messages from various channels (native SMS, over-the-top (OTT) apps like Facebook Messenger, Apple Business Chat, etc.) arrive in one central, shared inbox. Agents can reply through the retail SMS inbox and customers receive messages through the same channel they were sent. To ensure no customer messages slip through the cracks, retail SMS platforms feature shared inboxes, where agents with appropriate permissions can see all incoming messages. 
Automate Simple Tasks
Advanced retail SMS platforms also offer automations. These automations allow customer service teams to hand off simple tasks to technology and focus on interpersonal communications instead. Teams can automate tasks like customer data uploads, keyword-based auto-replies, auto-routing, and CSAT survey requests. Automations both save teams time and expedite customer service operations, increasing customer satisfaction. 
Personalize Mass Texts 
Today's customers are searching for a personal touch—even if you run a nationwide retail brand. Retail SMS empowers your business to personalize mass texts, using merge tokens to automatically fill in basic templates with custom field information for each recipient. Customers receive personalized texts that appear as though they were sent individually. Personalized mass texts work well for order notifications, deal offers, and feedback requests.
Retail SMS Encourages Customer Engagement
Offering a VIP SMS service is a great way to stay connected with your most enthusiastic customers. This channel can serve as a retail text message marketing initiative, providing customers with useful content that encourages them to engage with and purchase products from your brand. Through a VIP SMS service, your team can:
Send Product-Related Tips
Fifty-four percent of customers consider withdrawing their business from retailers who don't offer engaging content. SMS marketing for retail is a great way to authentically engage with customers. Offer casual yet useful tips for product care and purchasing, complete with cheerful emojis or GIFs if your brand style allows that kind of message. For example, if you sell designer shoes, send leather care tips. If you sell vintage clothes, send styling tips, complete with a relevant emoji. 💃
Update Customers on In-Stock Items
Sending VIP customers information about in-demand products that come back in stock can be both thoughtful and a revenue-booster. It's one of the most useful retail text message marketing strategies for customers who are itching to get their hands on one of your more popular products. Be sure to mention which stores your in-stock items are available in if you have multiple storefronts in a single city. Additionally, sending texts about newly released products can also appeal to customers. If you offer VIP SMS customers early access to new products, they'll feel special. Additionally, you may be able to secure some early sales. 
Motivate Customers to Connect
Today, some businesses still focus on traditional communication channels, like email and phone calls. While these are fine channels for tasks like managing customer complaints, customers often have short questions that just require a quick message. By offering customers a convenient channel like retail SMS to connect to your agents through, you'll motivate customers to engage with your team. Then, your agents can provide the VIP SMS service that they deserve. 
Retail SMS Increases Feedback and Reviews
Multi-location retailers often ask their customers for feedback and online reviews, but rarely receive as many replies as they'd like. Often, the reason for low response rates is the channel they send their requests through. Email, for example, has a low open rate of 20%,  response rate of 6%, and a 4.2% link click rate. On the other hand, business SMS has a 98% open rate, response rate of up to 80%, and 19% link click rate. Retail SMS helps multi-location retailers:
Ask for Feedback
Customer feedback is one of the best ways for retailers to know how to adjust their strategies, showing customers they care and improving all of their stores in the process. Sending feedback requests through retail SMS is the best way to get customers' attention and ensure they send feedback in return. Don't forget to acknowledge specific suggestions for improvements or, even better, make those changes. Actively listening to feedback is a great way to boost customer satisfaction. 
Request Online Reviews
Online reviews through channels like Yelp and Google My Business are a great way to attract new customers to your stores. Eighty-four percent of people trust online reviews as much as they do personal recommendations. Using retail SMS to send requests for online reviews is a great way to increase reviews, and gain more loyal customers in the future.
Ready to test out retail SMS or SMS marketing for retail? Try our text service for business for free today.