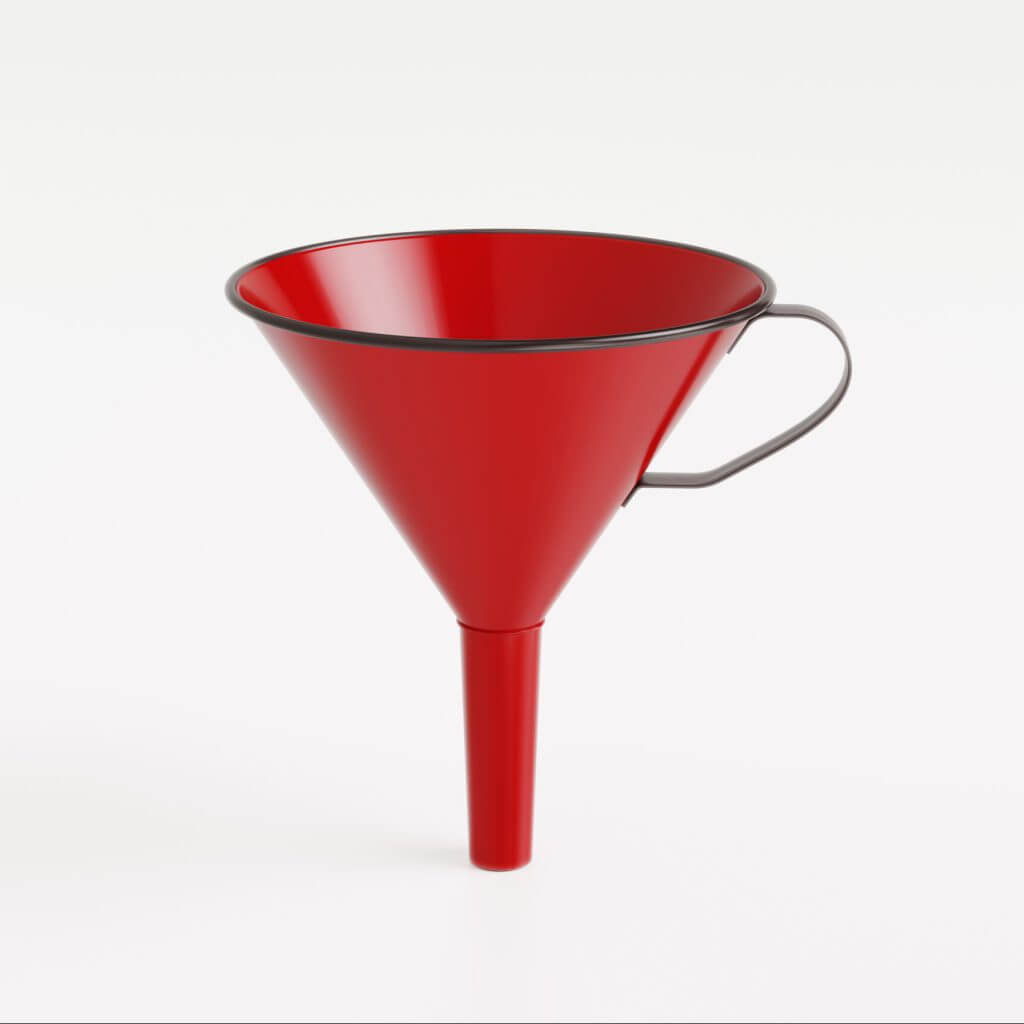 There's a good chance you're acquainted with the AIDA model (Attention, Interest, Decision, Action), the classic marketing funnel. It's a great marker when you're planning out your marketing content. Great news: it's also a powerful tool for planning your conversational customer engagement strategy. 
Conversational customer engagement is particularly relevant in the middle and the bottom of the marketing funnel stages. The more present you are in those stages, the more likely you can engage with leads. And the more you engage with leads, the more easily you can sell your products or services to them.  
Read on to learn how to map the classic marketing funnel to conversational customer engagement. 
Stage One: Attention
The Attention phase (also known as the Awareness phase) is all about getting the word out about your brand. It's a phase where you try to get your visual and written branding in front of consumers as much as possible. Conversational customer engagement doesn't have a part in the Attention phase of the funnel. Why? 
Conversational customer engagement relies on business text messaging or messaging through another service, like Apple Business Chat or Google's Business Messages. And federal regulations require that people opt in before you can text them. They must already be interested in your brand to start receiving texts from you. 
The Interest stage of the marketing funnel is where conversational customer engagement starts to shine. 
Stage Two: Interest
Leads often sign up for SMS services because they have questions about your product. At this point, they're in the Interest phase. It's your job to encourage that interest and get them better acquainted with your brand. 
Conversational customer engagement can help you engage early-stage leads. The strategy emphases the person-to-person aspect of messaging. Authentic chats with your team help leads feel like they're making a real connection, deepening their excitement about your brand. 
When leads ask initial questions, be sure that you:
Confirm that leads want to

opt into your SMS services

(also called a double opt

–

in)

Introduce yourself and use your names or signature in initial texts

Use an authentic tone, including casual

but polite

language and emojis when appropriate

Spend time explaining products with videos or pictures
If leads feel like they can form real relationships with you and your team members, they're more likely to reach out again. The more conversations leads have with your team, the more likely they are to convert. 
Stage Three: Decision
Once a lead is fully interested in your brand, they may message in with additional questions. They may ask about more specific product aspects or use cases. They may want to compare two products. They may even wonder how to make a purchase or schedule an appointment. 
Conversational customer engagement is all about making personal connections. Since many leads have reached out once already by the Decision stage, you can help them better than before. You already have some basic information about them stored in your business text messaging platform (and, if you're using an integration, in your CRM), after all. Plus, you can show them that you value the prior interactions they've had with your brand.
When leads message in with additional questions, you should use all of the tips from the prior section. You should also:
Respond with messages that include lead names (even if they don't reintroduce themselves)

Route them to experts if their questions are specialized enough

Share detailed product or service links with

rich

cards (available with

Google's Business Messages

) or rich links (available with

Apple Business Chat

)
This kind of personal attention can prime leads to take action. At the very least, it shows leads that you pay careful attention to every interaction they have with your brand. 
Stage Four: Action
The Action phase is the grand finale of your marketing funnel stages. Depending on your brand, an action can mean a lead purchasing a product, signing up for your subscription service, or scheduling an appointment. 
More and more leads are comfortable with taking action through messaging. Conversational customer engagement encourages leads to take action directly after the Decision phase of the funnel.
Your team can:
Make it easy for leads to make purchases with links or

payment requests

(native to Apple Business Chat and Google's Business Messages) 

Allow leads to schedule (or reschedule) appointments manually through SMS,

with help from smart reply chips (Google's Business Messages), or via

time pickers (native to Apple Business Chat)

Send receipts and confirmations through messaging
Keeping the entire marketing funnel within a messaging channel can expedite the four stages. Ultimately, conversational customer engagement is a seamless way to encourage action, turning leads into customers faster than ever before. 
Want to learn more about conversational customer engagement? Check out our blog.