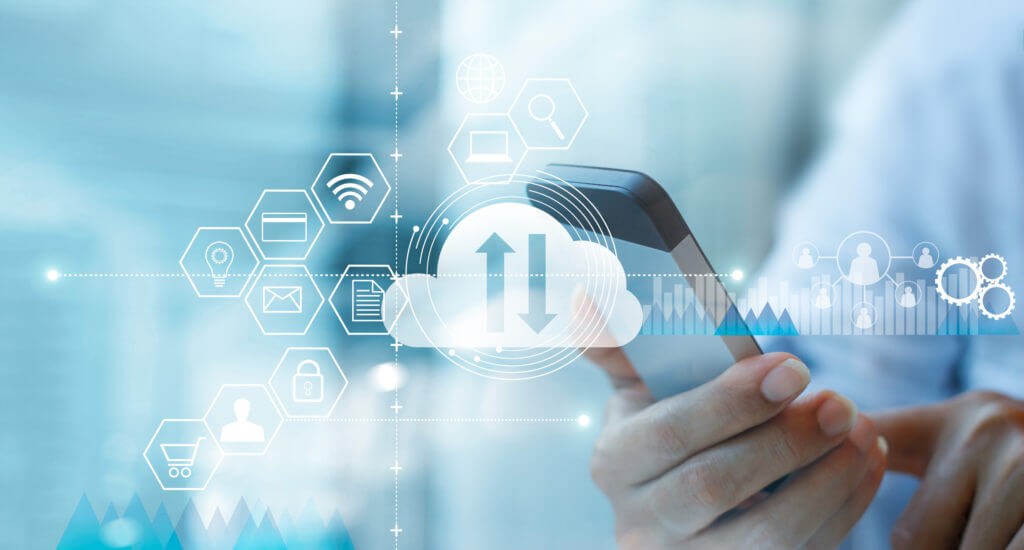 Businesses large and small rely on their CRM platforms to help them manage customer information. But for larger enterprises, CRMs can have an even bigger impact. Because enterprises have expansive customer bases, they can use the extensive data they collect to analyze customer behavior with increased accuracy and make more informed predictions. When enterprises adopt an SMS CRM integration, even more benefits are possible. 
Advanced business SMS platforms, which enterprises use to text customers on a mass scale, offer key integrations with popular CRM apps, like Salesforce and Zendesk. These CRM SMS integrations allow platforms to share information, empowering enterprises to make the most of their greatest asset: customer data. 
Read on to learn the top 5 ways to capitalize on your SMS CRM integration.
SMS CRM Integration Tip #1: Sync Contacts
First and foremost, you'll need to sync your CRM contacts and custom fields. With an SMS CRM integration, any edits or additions you make to customer contact information will be updated in both systems. For example, when you add new custom field information in your CRM system, your business SMS platform will automatically update with it. When a new customer texts into your business SMS platform, a new contact will be established in your CRM. 
Enabling contact syncing between platforms will ensure that your entire sales team and customer service department are always using the most up-to-date information when they text or respond to customers. While simple, contact syncing is a critical aspect of any CRM SMS integration. 
SMS CRM Integration Tip #2: Track Message History
An SMS CRM integration allows your business SMS platform to automatically log texts under the correct contact within your CRM. Logged texts come complete with timestamps and employee-provided details. Administrators can choose to erase older messages manually or automatically, after a set amount of time passes. 
With comprehensive message history available, enterprises can easily review chats for compliance. (This can be particularly useful for large law firms.) The ability to erase messages after a certain amount of time can also be useful when it comes to compliance with new regulations, like GDPR. 
SMS CRM Integration Tip #3: Capture Touchpoints
Business SMS platforms have the capability to identify and record the origins of incoming messages. For example, platforms can sort messages into inboxes based on whether they arrive from Apple Business Chat or Facebook Messenger. They even can separate the messages that come in from your Google Ads campaign versus your website widget. Then, they can update touchpoint information as a custom field in your CRM app.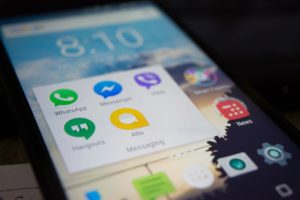 The ability to capture messaging touchpoints and record them in your CRM can be useful when analyzing customer actions. When your team compares messaging touchpoints to phone call, email, and meeting touchpoints, it will be easier to gain a deep understanding of when leads decide to connect with your brand. Then, your team can emphasize the channels that are drawing them in. 
SMS CRM Integration Tip #4: Review Customer Satisfaction
Business SMS platforms often come with robust SMS reporting capabilities. Platforms will automatically track key customer KPIs like subscription rates, inbound message volume, average customer response times, and resolution times. Teams can review this data based on parameters like time period, inbox, or agent. With a CRM SMS integration, businesses can expand their picture of customer satisfaction further, comparing business SMS reports to those of other channels, like phone calls and emails. 
Reviewing customer satisfaction can help your enterprise identify top strategies—or room for improvement—and make consequent changes. Additionally, reviewing customer satisfaction on a large scale can help teams better forecast return sales. For example, if your team notices that a new franchise location doubled both SMS and email subscription rates in a week, you'll know to increase staffing at that location to help manage incoming sales. 
SMS CRM Integration Tip #5: Integrate SMS into Marketing
With the increased capabilities of an SMS CRM integration, your team can create complex triggers and actions between your SMS and CRM platforms. These triggers are set up through both platforms' APIs, which must be robust to support this capability. With the help of triggers, a business can create useful automations that surpass the simple contact syncing that we discussed before. 
There are many use cases for a CRM SMS integration, but marketing teams often use it to qualify leads. For example, a business SMS platform can recognize when an established lead texts in with a question, then update the lead's custom field to indicate qualification. Teams can even set the CRM to add the lead to a new list once it is qualified. This reduces the amount of legwork for marketing and sales teams, allowing them to focus on what really matters—making close connections with their leads. 
Interested in an SMS CRM integration? Try our text service for business.