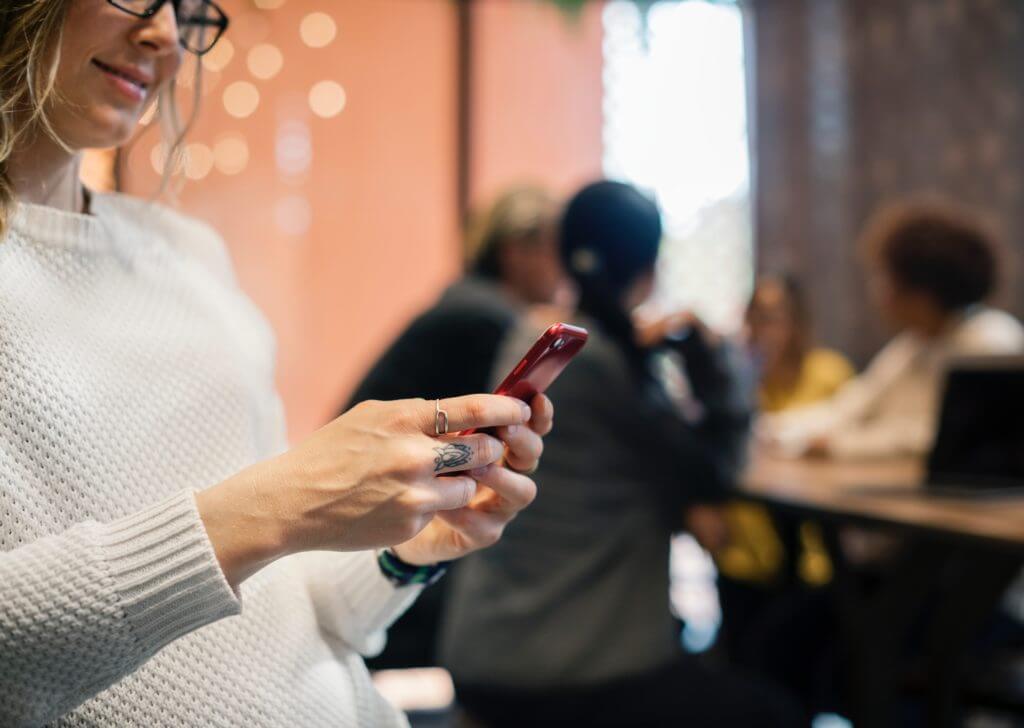 A lot of companies adopt business SMS to improve customer-facing communications, with excellent results. However, they can also benefit from using business texting within their own internal operations—some companies have even reported seeing team labor needs decrease by 25%, while sales increase by 25%.
SMS for business communications streamlines interactions between businesses and their employees or contractors. Because 95% of Americans own some type of cell phone and 90% of cell phone users carry their phones with them at all times, companies can use texts to contact employees as soon as problems arise. They can expect fast replies, too: 90% of texts are read within the first three seconds of receipt and the average response time for a text is 90 seconds.
Used strategically, business SMS can decrease team labor, make team communications more efficient, and shave time off trivial tasks. Read on to discover the top 5 ways your teams can streamline operations using business SMS.
Business SMS Tip #1: Speed Up Communications
First and foremost, business text messaging speeds up internal communications.
While people take a median of 1.87 hours to respond to business emails, it takes, as we mentioned above, 90 seconds for people to respond to texts. Sending simple questions or notes via text message is a fast alternative to either sending a business email that will take hours to receive a response or spending time talking face-to-face. This can be especially useful for urgent messages, such as notifying your customer service team of an issue from an important customer.
Integrations with internal chat apps, like Slack and email, help speed up response times, too. These integrations let team members send and receive messages through whatever system they feel most comfortable with, while empowering them to keep track of all their messages in one place. (This can be particularly useful for managers and non-customer or non-operations team members who spend most of their time in Slack.) Some business texting platforms offer texting through their iOS and Android apps, too, in case employees prefer mobile communications as opposed to computer-based communications.   
Adopting this kind of personalized yet centralized communications system can help professionals both organize and prioritize their interactions with one another.  
Business SMS Tip #2: Coordinate with Field Technicians
Business text messaging platforms simplify project coordination with field technicians as well. Any and all technician or contractor communications can be sent, received, and tracked through these apps.
For example, dispatch managers can easily coordinate and communicate with technicians or contractors via text message from the office. Technicians can belong to their own lists within the business text messaging system, and receive scheduling or project details through individual or mass texts. When a problem arises in the field, technicians can quickly text dispatch managers at the office for support or clarification.
For some businesses, managing field technicians via business SMS has drastically reduced the amount of time they spend on contractor communications.
Business SMS Tip #3: Ensure Announcements Are Seen
Since it takes so much time for the average professional to answer business emails, messages can often get lost in overflowing inboxes. This can be a problem, especially if a message contains vital information and must be read quickly.
For critical messages, business texting is the perfect channel. Send texts for content regarding:
Last-minute project needs

Project deadline updates

Multi-employee scheduling or staffing

Busy periods or other unique considerations

Holiday reminders

Emergency office closures
Using SMS for business communications drastically lowers the chance that important messages are missed and employees make communication-related errors.
Business SMS Tip #4: Simplify Training
Many managers find that business text messaging platforms are especially helpful for training needs.
If managers need to organize and relay training schedules, they can create lists of contacts for certain shifts and text reminders in bulk. Training tips and other important updates can be sent throughout the onboarding process.
Additionally, some cutting-edge platforms even allow employees to insert private comments into customer service chats. These private messages enable managers or trainers to advise new employees' about their conversations with customers.
As an added bonus for managers, these platforms compile agent statistics, like response times and chat counts, that allow managers to review new agent performance and suggest improvements for the future.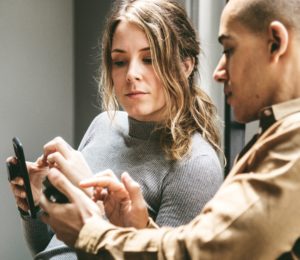 Business SMS Tip #5: Save Time Managing Customer Communications
Using SMS for business communications empowers customer service teams to decrease the time they spend delegating and managing queries and instead focus on building strong customer relationships. Business text messaging platforms allow customer service teams to easily respond to and monitor incoming messages within shared inboxes. Managers can assign chats to specific agents, connecting customers to the best team member who can help.
Team members can also send private comments to coworkers about confusing customer chats, enabling them to get guidance and resolve issues quickly without customers knowing about it. These private comments can also be used to make notes on chats so that team members have ample context in the future.
Agents can even schedule automatic follow-up texts and surveys, ensuring that a customer is attended to later with minimal effort—an important time saver.
Ready to streamline your team's internal operations? Try our business SMS services for free.