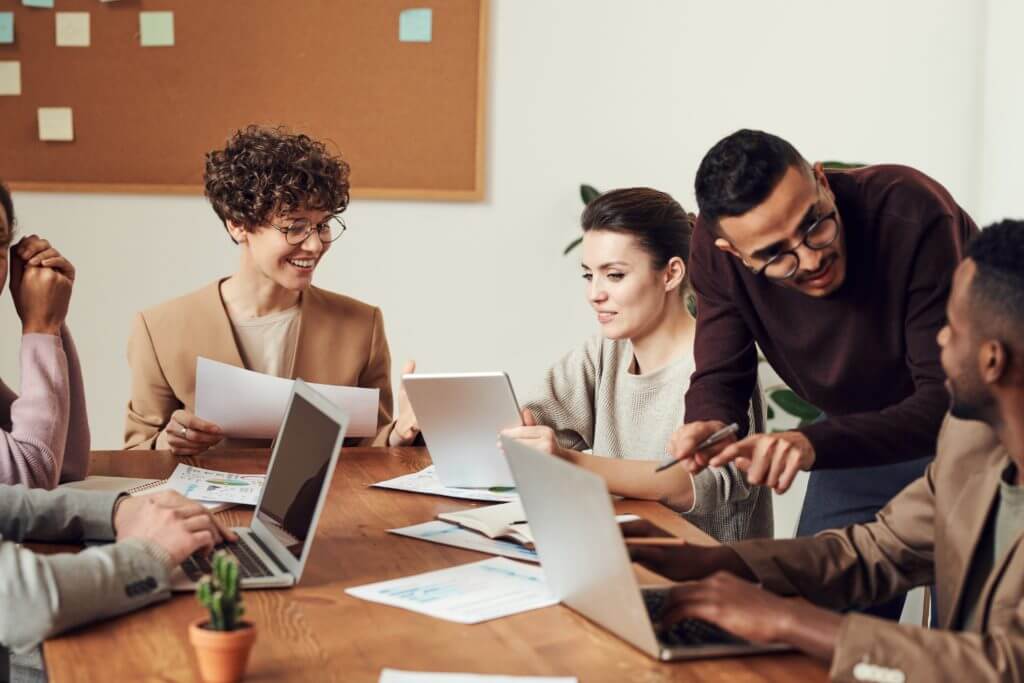 Many of us have our own New Year's resolutions. But everyone knows that if you make your resolution with a group, it's more likely that you'll stick with it. So why not set New Year's resolutions that'll help your teams improve customer service SMS performance ? 
Business SMS is already faster and more efficient than other channels, like voice and email. But too many times, SMS customer service agents are satisfied with basic SMS tools, and don't try out advanced features that can boost their performance further.  
To help your team ace the new year, we've created a list of potential resolutions that will help your agents improve customer service SMS performance.
Resolution #1: Work Closer as a Team t
o Improve Customer Service
Customer service agents sometimes get so focused on their work that they end up siloing themselves off from team members—particularly if they work remotely. But agents might find their jobs easier if they collaborate more. 
For example, certain agents on a team might specialize in particular subject matters. One agent may always know about the most recent product releases, while one agent is a star at navigating customer complaints. 
With an SMS customer service platform, your team can take advantage of these specialities to improve customer service. If an agent isn't entirely sure about a customer query, they can use private comments to invite a coworker into their chat. Then they can collaborate on an answer without the customer noticing. Additionally, if an incoming message is within a certain agent's area of expertise, a manager or coworker can immediately assign the chat to that individual.
Team collaboration sometimes takes more time than figuring out responses by yourself. But capitalizing on others' specialties is a great way to ensure that agents send the most accurate answers and, ultimately, improve customer service. 
Resolution #2: Embrace New
Customer Service
Channels 
If you're like most modern businesses, your customer service team is probably aiming to create an omnichannel customer experience. But some SMS customer service teams still only allow customers to reach them through older channels, like SMS, and not newer messaging channels, like Facebook Messenger and Apple Business Chat. 
To expand your omnichannel customer experience, take advantage of your business SMS platform's shared inbox to accept newer messaging channels. Your shared inbox can receive messages from all popular channels, like business text messaging, Facebook Messenger, Apple Business Chat, WhatsApp, and more.
When customers send in a message from one of these other channels, agents simply receive the message in their shared inbox and send a reply. The reply arrives through the customer's original channel. 
Offering popular channels allows customers to message you through tools that they use the most, making them feel more comfortable reaching out to your business.
Resolution #3: Adopt More Integrations  
Your customer service team probably uses a few other business apps, if not several others, to improve customer service workflows. But it's likely that these apps aren't integrated with your business SMS platform. In many cases, teams simply don't know what a business SMS integration can do. 
With SMS integrations, you can connect the APIs of your team's most popular apps. This connection empowers the apps to share critical data and even take actions based on triggers from other apps. For example, if you integrate your business SMS platform with a channel like Slack, your businesses can actually receive texts and answer them through Slack. If you integrate your business SMS platform with a CRM app, you can send texts from within your CRM.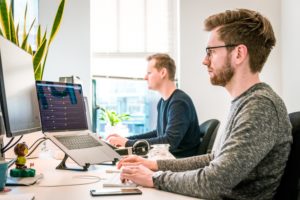 SMS integrations empower teams to create a centralized business app ecosystem that streamlines their workflows, allowing them to work faster and improve customer service performance overall.
Integrations are one of the easiest resolutions to make; often, SMS customer service platforms offer a wide variety of pre-configured integrations right within your app's permissions. If an integration isn't offered, your business SMS provider might be able to create an integration for you. 
Resolution #4: Capitalize on Automations 
SMS customer service teams that have all the basics down and are already enjoying more efficient workflows might be overlooking one key feature: automations. SMS automations can improve customer service workflows extensively. 
Automations allow your team to send auto-replies based on keywords, or even auto-route messages based on keywords. They can also work across integrations. For example, if an agent updates customer information in your CRM app, your business SMS app can detect that change and update that contact's information. If a customer texts into your business SMS number, that chat can be automatically recorded in your CRM. 
These automations take care of simple, repetitive tasks, streamlining your teams' workflows, ensuring that all customer data is accurate, and allowing you to improve customer service response speed. 
Resolution #5: Make More Meaningful Connections 
Customers like to text businesses because SMS feels like an authentic yet convenient channel. In the new year, customer service agents should capitalize on the personal nature of SMS to offer more meaningful connections with customers and improve customer service interactions. 
With a CRM integration, agents should have access to all customer history. If a customer texts in, agents should quickly review that information to determine how to tailor the chat. For example, if a customer texts in about a return, an agent can quickly review their last order and ask whether that order number is what the customer has in mind. 
To add a human touch to texts, teams should try to use some fun features. Add-ons like emojis and GIFs can be used in fast, simple conversations, especially if you're a brand that caters to millennials and younger consumers. But don't be afraid to use emojis—many older people are familiar with them from texting with younger relatives or coworkers.
These simple additions will allow your SMS customer service team to make more meaningful connections, boosting customer satisfaction in the new year. 
Want more ideas for resolutions that will improve customer service performance? Ask our team.