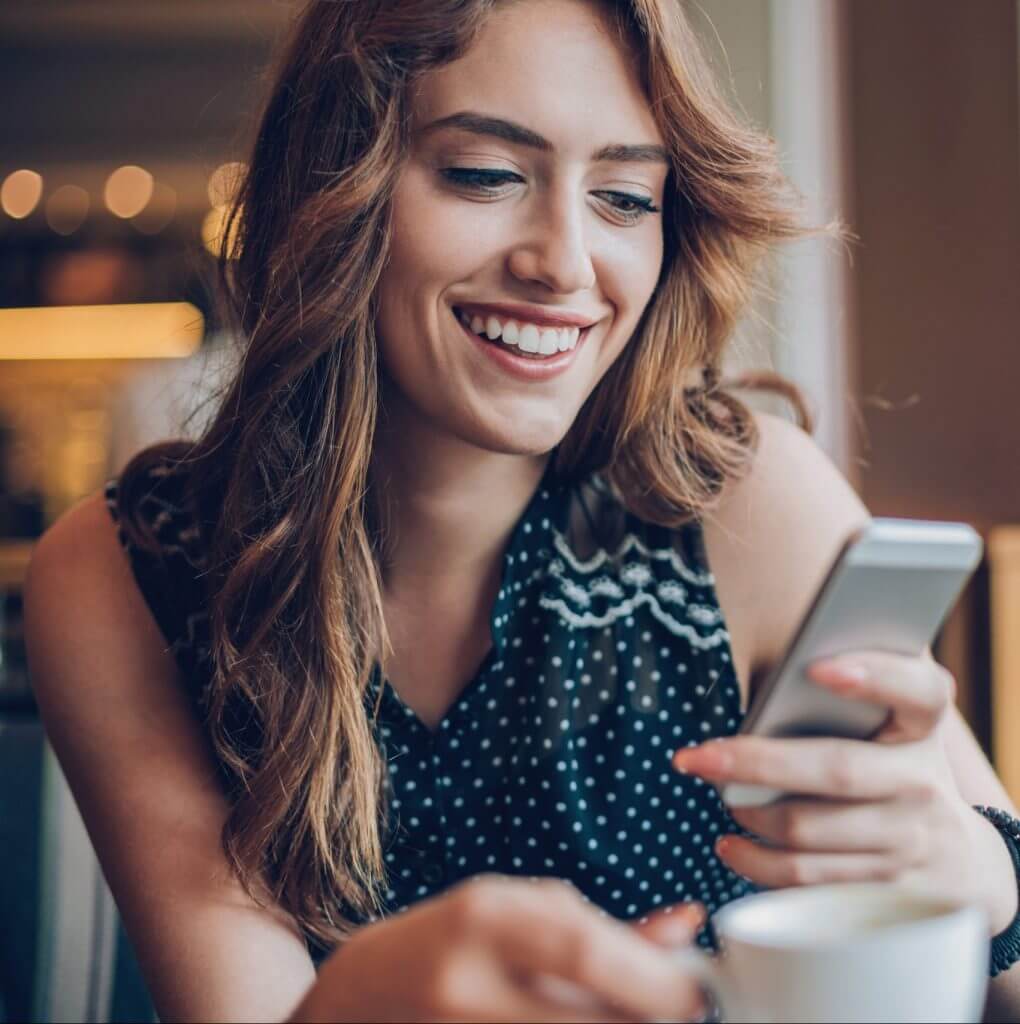 There's no denying that most of your customers want your brand to offer messaging capabilities. The stats say it all: 89% of consumers want to message their favorite brands. But why do customers want to message you? And why are they so responsive to conversational customer engagement, one of the newest messaging strategies? 
Let's explore the top five reasons customers want to message your business. 
Reason #1: Customers Already
Love
Messaging
Customers don't want to download your business's custom-made app in order to reach you. They want to use the channels that are already available on their phones, tablets, or desktop computers. 
Statistics show that most people have messaging capabilities—and use them constantly:
Offer as many popular messaging channels as possible to appeal to more customers. We suggest providing entry points for Facebook Messenger, WhatsApp, Apple Business Chat, and Google's Business Messages. When customers can message your brand through channels they already use, they'll be more likely to reach out. 
Reason #2: Messaging Helps Customers Resolve Queries Faster
Customers just don't check their emails regularly. It can take days for you to resolve a customer query via email, no matter how quickly you reply to the initial question. On your team's side, that means that email queries tend to build up. 
On the other hand, customers check their phones so often that they read almost all of the texts they receive and respond almost instantly:
Because customers read and respond to texts so quickly, they are more likely to complete conversations they start within minutes. As long as your team responds quickly, they'll be able to close out their queries faster than ever before. 
Reason #3: Compared to Calls, Messaging Doesn't Feel Invasive
Phone calling has two of the same benefits as messaging: it's a channel that customers know well (but don't use as often as messaging) and it's easy to close out queries in one session. But talking over the phone feels invasive for many customers. That's probably why 56% of people would rather message a business than speak with a person.
Messaging empowers customers to:
Answer questions asynchronously (i.e., when they want to, not immediately)

Reply wherever they are (i.e., in a loud cafe or a quiet office)

Respond (or not respond) to follow-ups or additional questions 
Ultimately, communicating through messaging is a lot more comfortable for customers than communicating through phone calls. 
Reason #4: Customers Want to Connect with People, Not Bots
Customers are tired of starting phone calls and web chats only to end up having confusing conversations with web bots. Bots don't understand nuance, nor can they offer any kind of comradery or empathy that humans can. 
When customers message in, they can: 
Quickly bypass auto replies if they don't have basic questions

Connect with agents who can engage them in real conversations

Quickly (or even immediately)

accelerate their conversations to emails or phone calls
Messaging empowers customers to get the real, human help they need. They'll walk away from chats with nuanced answers to their questions—and the feeling that they really connected with another person. 
Reason #5: Conversational Customer Engagement
Is
Authentic
The fourth and fifth reasons that customers want to message your brand are connected. As we mentioned above, your customers want to talk to people. But beyond just that, they want to engage with your team in a specific way: by having authentic conversations that help them trust your brand. 
Teams that use messaging have started to rely on conversational customer engagement strategies to build strong relationships with their customers. Customers particularly like:
Messaging with agents who use a casual, friendly, and polite tone 

Chatting with professionals who

empathize with them

(e.g.,

by showing

disappointment that orders don't go well

or

excitement at good feedback)

Seeing fun brand quirks, like emojis and GIFs, that emphasize agent sentiment

Receiving sensitive follow-ups, which show that agents really prioritize the customer experience
Conversational customer engagement helps you form authentic, transparent, and positive long-term relationships. This strategy is one of the top reasons customers turn to messaging when they need to contact your brand. 
Want to learn more about the benefits of omnichannel messaging or conversational customer engagement? Check out our blog.