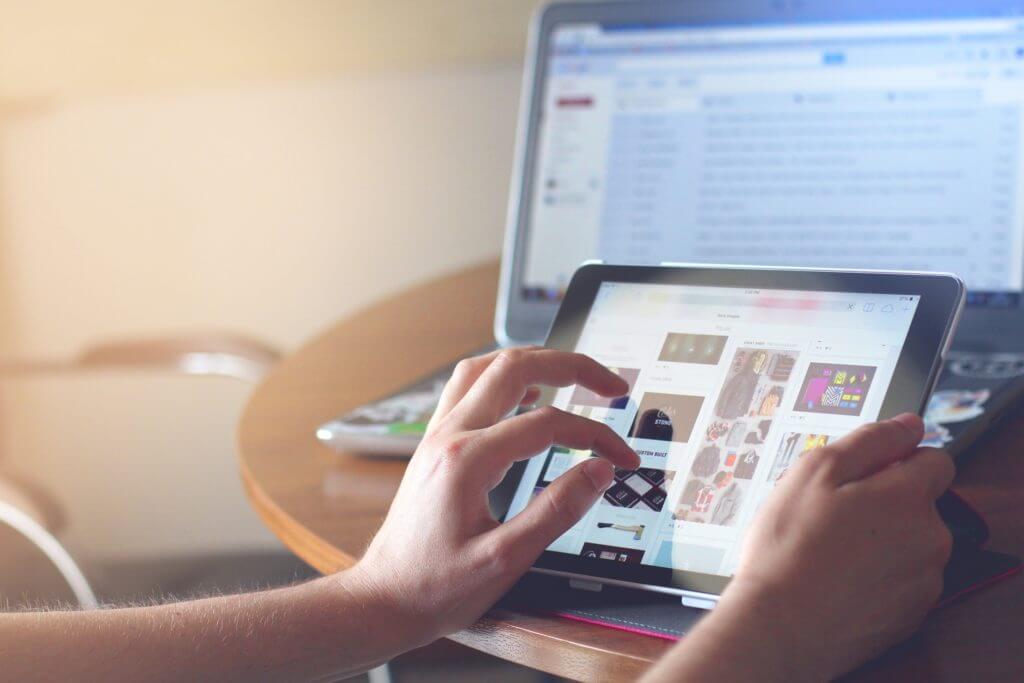 Amazon is a top challenger of each and every eCommerce business today. Around 90% of consumers check Amazon even if they find a product they want on another retailer's site, and Amazon accounts for nearly half of all online sales. But with the rise of independent eCommerce platforms—and useful SMS eCommerce integrations—businesses are starting to realize that they can become real contenders in the online retail space.
New eCommerce platforms like Shopify, Etsy, and Square provide tools (like integrations with SMS eCommerce apps, for example) that help businesses offer the kind of streamlined customer experience that Amazon excels at—while maintaining a personal touch that smaller businesses are known for. 
In this blog post, we'll explore the top three ways these eCommerce platforms help businesses compete with Amazon—so your business can thrive in the digital shopping space, too. 
eCommerce Platforms Simplify the Product Purchase Process
Purchasing items on Amazon is an easy process. You sign into your account, add items to an online cart, return to the cart to check out, enter your payment and shipping information, then make your purchase. When you log into your account, you can see items you saved before. It couldn't be simpler, and consumers have grown accustomed to this level of convenience. 
Before eCommerce platforms, many smaller businesses struggled to provide this level of transparency and purchasing experience. Some eCommerce companies hired professionals to set up websites with similar levels of convenience, but making changes and updating the websites was difficult and expensive. Features like saved carts or user accounts might have been left out. Other eCommerce businesses required that customers call in or even come into their stores to make their purchases, leaving out people who prefer to shop online. Today's eCommerce platforms support:
Bespoke checkout experiences 
Today, businesses can use eCommerce platforms to create advanced online websites that offer easy checkouts, empowering consumers to make free user accounts and save personal information for future purchases. 
SMS eCommerce widgets 
These tools can also be integrated with other apps, like SMS eCommerce platforms. With the help of business SMS, companies can set up widgets in key areas on their websites, like on the shopping cart page, so that consumers with last-minute questions can quickly contact customer service teams. 
With the added convenience of immediate customer service via business SMS, eCommerce businesses can enhance the checkout process further for consumers—helping businesses become even more competitive with Amazon. 
eCommerce Platforms Streamline Shipping and Delivery Processes
Well-executed deliveries are very important to consumers, which is one reason that more than 100 million consumers have access to Amazon Prime, Amazon's premier membership that provides super-speed shipping for many products.
In part because of Amazon's speedy offerings, 63% of online shoppers expect 3-day delivery, and 88% are willing to pay for same-day delivery services. But it's not quite enough to just provide these services; businesses have to provide ample shipping and delivery updates, too. To help businesses meet that expectation, new eCommerce platforms support:
Automatic order updates
Knowing the estimated delivery date of an order is important to nearly two thirds (63%) of online shoppers. eCommerce platforms help businesses keep customers up to date with regular order confirmation and shipping updates that are sent automatically, without any additional prompting from business owners or administrative staff. 
eCommerce SMS notifications and communications 
Most importantly, these platforms use SMS eCommerce integrations to sync online stores and communications apps. With these helpful integrations, businesses can quickly send out eCommerce SMS notifications, empowering them to send updates to the most convenient channel for customers available today. Team members can use business SMS platforms to schedule step-by-step order notifications, coordinate deliveries, and simplify contractor collaboration.
eCommerce Platforms Simplify Marketing Efforts
New eCommerce platforms also offer businesses various internal marketing options, so that business owners can centralize their marketing efforts. Handling marketing campaigns from a single location makes it easier to monitor and analyze results, especially with integrations that enable tools like SMS marketing eCommerce apps. Most eCommerce platforms accommodate:
Automated emails 
Most eCommerce platforms offer automated email services. These services allow customers to sign up for an email newsletter on a business's website, then enable businesses to send them tailored emails promoting their products or services. Results, including open rates and click-through rates, are available in a dashboard for easy review. 
SMS marketing 
With SMS marketing, eCommerce companies can reach opted-in audiences quickly and easily. Businesses can send general industry tips, VIP event notifications, or special discount offers to the members of their SMS marketing lists. Integrations between SMS marketing eCommerce apps and eCommerce platforms help businesses aggregate data and gain a three-dimensional picture of the customer response to marketing efforts as a whole.
Website content
eCommerce platforms also offer various opportunities for businesses to provide customers with engaging content. They often offer blog hosting, which helps businesses build an audience, and SEO tools that help businesses edit title tags, meta descriptions, and product details.
eCommerce Platforms Provide Convenient Customer Service Options
In a survey conducted by the Rockefeller Corporation, customers were asked what makes them leave a company. Participants didn't mention anything about price or quality—and customer experience was by far the biggest reason for dropping a brand. They found that 68% of customers will leave a company because they feel that the business doesn't care about them. To enable businesses to connect with customers easily, eCommerce platforms today offer:
Multiple website contact options 
Platforms always offer businesses the ability to provide contact information on their webpage, including phone numbers, email addresses, and mailing addresses. They allow businesses to add a contact form for more protected communications. Some even empower businesses to set up chat or messaging services from within their online store. 
SMS eCommerce platform integrations 
With the additional power of SMS, eCommerce businesses can provide customer service using one of the most convenient channels for customer communications available today. SMS eCommerce platforms can:
By providing fast, personalized, and omnichannel customer service through new eCommerce platforms—and SMS eCommerce apps—businesses can successfully compete with Amazon's empire.
Want to use an eCommerce SMS integration? Try our text service for business for free.