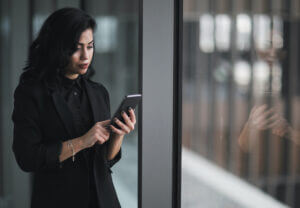 It's always important to connect with your VIP customers. After all, they're a prime source of your revenue, purchasing your products themselves and also recommending your brand to friends and family. It's especially important to stay close with your VIP customers when they might not be shopping as frequently. This slow period can be during mid-summer or even a national emergency, like a pandemic. Enter business text messaging.
Business text messaging is an easy way to boost your VIP customer service. In fact, 98% of texts are opened, guaranteeing that your customers will at least see your content, if not respond to it. With help from a business text messaging platform, your teams can send, receive, and organize thousands of personalized customer texts. It's an efficient way for your team members to send brand communications.
Read on to learn how to stay close with your VIP customers with business text messaging. 
Keep Customers Up To Date
You should inform VIP customers about your biggest events and updates. Sending regular (but not too frequent) updates will both ensure that they know the latest news—and also keep your business top-of-mind. 
Your team can quickly send opted-in VIP customers updates using some of business text messaging's most popular features. Team members can simply create templates, then select which lists of customers to send their messages to. When team members leave space for custom fields, the business text messaging platform uses merge tokens to insert this personalized information into outgoing texts.
With help from these features, teams can quickly send mass updates about:
New store hours or operations

Upcoming in-store or virtual events

In-stock products or new products
Regular SMS communications will ensure VIP customers know your business's latest updates—and entice them to participate.  
Host One-On-One Sales Conversations
Your team may be wondering how to treat VIP customers when you text them. The key is to provide the same top-notch service you would offer in your store. 
VIP customers often form relationships with a favorite sales representative over time. These sales representatives often have years—if not decades—of experience and drive a large amount of sales. But if customers can't get to your store for one reason or another, they won't connect with their favorite sales rep and, consequently, your business won't make those critical sales. 
Business text messaging is the perfect way to host personal conversations when customers are unable to make it into your store. VIP customers can text your main shared inbox, where each team member can see incoming messages. The platform can send an auto-response letting them know when to expect answers from either a specific sales rep or the general team. Then, sales team members can reply accordingly. 
One-on-one sales chats are especially useful when VIP customers need:
Inventory updates

Detailed product information

Product matching and coordination advice
Offering sales conversations through business text messaging is one of the best ways to stay close with your VIP customers. 
Offer Engaging Content
Scheduled, engaging content is another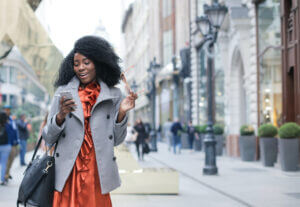 way to keep your business top-of-mind for VIP customers. This content should not be sales-centric; it should focus on helping your customers make the most of their products, or keeping them up-to-date about your industry. 
Tools like lists, templates, and custom fields will come in handy here. It will also be helpful to schedule your messages in advance or even set up an SMS drip campaign. Drip campaigns empower you to schedule a series of texts to be sent whenever you'd like. They are a great way to maintain a consistent content flow. 
You can use SMS drip campaigns to send:
Industry updates

Product care or use advice

Fun trivia
This kind of content helps your team keep VIP customers' interest focused on your brand. A certain content text might even encourage customers to text in with a question, strengthening the connection with your team.
Ask for Advice
VIP customers know your brand well. Because of this, they're some of the best people to ask for advice. They'll also appreciate that your team wants to listen to their ideas or suggestions, especially if it improves their experience. 
Business text messaging is a great channel for feedback requests. VIP customers are far more likely to answer feedback requests through text than email. Texts have a response rate of up to 80%, while email has a response rate of 6%. For the same reason, business text messaging is also a great channel for requesting online reviews, which are, in this day and age, critical for a thriving business. 
Whether your team is asking for feedback or an online review, be sure to:
Ask right after a purchase, so their experience is still fresh in their minds

Request an honest appraisal of your services, so it doesn't seem like your brand is only after positive reviews

Include an in-text feedback survey or name of your review website, so customers don't have to do extra research
If you're wondering how to treat VIP customers in such a way that they know they matter, look no further. Asking VIP customers for advice and reviews will let them know that they're important to you—and help you improve your VIP customer service for the better. 
Interested in engaging with VIP customers? Try our text service for business for free today.