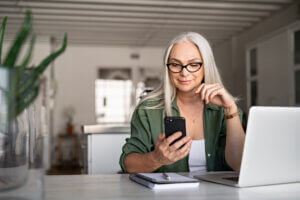 Every company across the world is having to make adjustments as COVID-19 sweeps across the business landscape. Many are focusing on their online presence to enable themselves to continue customer relationships. Some are creating an online presence for the first time. 
No matter your industry, business text messaging is a powerful, agile tool for communicating with your customers during this time of unprecedented change. 
Why Use Business Text Messaging During COVID-19? 
Companies that already use business SMS are in a strong position to amp up customer communications. Companies that want to improve their customer communications with business SMS are in luck, too; adopting business SMS is a fast and easy process. Although you need written permission from customers before you text them, it takes minutes to create a streamlined opt-in process. 
But why would your company want to use business text messaging in the first place? Business text messaging is:
Accessible
More people are at home. However, they're juggling work, home, and family tasks. That makes them less likely to check their emails or answer phone calls. They are more likely to be on their phones. Today, 96% of Americans own some type of cell phone, and 90% of cell phone users carry their phones with them frequently. Because of this, 98% of text messages are read. By texting your opted-in customers, you're increasing the likelihood that they will read your message. If your message features critical content, a high open rate might be a game-changer.
Efficient 
Customers aren't just going to read your text messages; they'll respond quickly, too. Business texts have a response rate of up to 80%, and the average response time for a text is 90 seconds. Team members can quickly resolve customer queries regarding orders, availability, or other changes, ensuring that customers aren't subject to any uncertainty. 
Personalized 
With new social distancing guidelines, people are craving personal connections. Business SMS makes it easy to personalize mass texts. Business text messaging platforms use merge tokens to draw from CRM custom fields, inserting individual information, like first names and order numbers, into each outgoing message. This helps your team provide a highly personalized customer experience.
5 Best Practices for Business Text Messaging During COVID-19 
Business text messaging is already an ideal channel for communications during a crisis like COVID-19. However, there are ways to make your customer texts even more relevant to the situation. For example, you should: 
Be Relevant
There's no way around it: everyone is thinking about COVID-19. While you don't want all of your messages to be completely crisis-centric, keep the situation in mind. For example, don't send content about firesales, spring barbeques, or parties. Think about where customers are right now (at home) and how they might be feeling (scared, nervous, or concerned). (Don't forget to respect their privacy by asking them to opt in before texting them, and clearly stating how to opt out.) 
Communicate Quickly
To customers, the business environment seems to be changing on a daily basis. Some stores are open with limited hours and services, while others are temporarily closed. Some are delivering, some are not. Be sure to communicate any changes to your business operations when they happen, and respond to questions as quickly as possible. Keyword-based auto replies can help you manage incoming queries. Transparency and responsiveness are key. 
Respond After Hours
More than ever, customers need a response immediately. Even if your team is off work or working remotely, set up an auto-reply to respond after-hours. Be sure to update it as your business hours or operations change. Some auto-replies can be set up to change depending on incoming keywords. Auto-replies can even be used to provide simple answers, like opening hours or delivery guidelines. 
Personalize Content
Temporarily separated from their communities, people are craving a personal touch. Agents who answer customer queries should be sure to use customer names, text in a natural (though professional) tone, and add their signatures to the end of initial texts. This way, customers will know they're messaging with a person and not a bot. 
Don't Over-Communicate
Everyone is receiving a lot of updates from other businesses that are adjusting their operations. While it's important to keep customers updated, don't bombard them with texts. Keep it to the minimum, most important information. As always, make sure your messages provide value. 
5 Ways to Use Business Text Messaging with Customers During COVID-19  
In normal circumstances, businesses use texting to stay connected with customers. Now, you can use it to navigate complex COVID-19 situations. For example, companies are using business text messaging to:
Share Business Updates
If your business relied on in-person interactions before, you've probably shifted your focus to online communications. Important company announcements need to be shared as quickly as possible to a channel that customers are sure to check. Business SMS will help your critical messages, like closure notifications or hours of operation adjustments, reach customers on time. Keeping in touch with customers is important for business continuity, and gives your customers a sense of normality. 
Send Order Notifications
Although deliveries are still operating in many cases, there are a lot more orders than usual coming in. This is leading to delays and unexpected changes. Keep customers on top of their orders with quick SMS updates when ETAs change and orders are delivered.
Answer Customer Questions
Customers are bound to have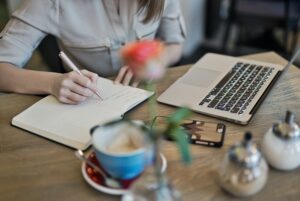 questions about your operations, deliveries, or new cleaning procedures. Business text messaging is an efficient way to answer questions and resolve customer problems. You can even set up auto responses based on keywords in customer messages. 
Reduce In-Store Or In-Office Traffic
While some stores and offices are still operating, many are trying to reduce traffic or offering pick-up/delivery only. By asking customers to text in with questions and place orders via text for pickup, your team can reduce the number of people who come onto your premises, keeping your employees and customers safe. 
Let Customers Know How Your Product Or Service Helps
If your product is relevant to the current crisis, you may want to let customers know how it can help. Send a text to let customers know how they can use your product to make their lives easier. (Or, in many cases, more exciting.) 
5 Ways to Use Business Text Messaging Internally During COVID-19
In the past, business text messaging was used for internal purposes, but mostly by companies that needed convenient, real-time communications. Now, nearly every team can use it to navigate the quickly-changing business environment. Companies are using business text messaging to:
Manage Deliveries
Because people are avoiding stores, your delivery demand has probably increased. Business SMS is an excellent way to alert customers to order updates. Business SMS also empowers customers and delivery workers to coordinate no-contact deliveries, and operations teams to manage any consequent problems like delays or mistakes. 
Streamline Order Fulfillment
Customers are beginning to use both delivery and pick-up options to purchase goods. An increase in contactless purchases can create a huge demand on your order fulfillment operations. With business SMS, you can easily communicate with fulfillment teams about new strategies. They can also share any challenges they encounter as they work to send or drop off products to customers. 
Organize Employee Schedules
Because of rapid changes in delivery demand, your team will need to be a little more flexible than usual. In many cases, new recommendations require that a lower percent of your workforce is onsite so that employees can maintain social distance. With business SMS, you can easily ask who is available for extra shifts as the need arises, and ensure that the appropriate number of people are in your warehouse. 
Reinforce Safety Measures
Most businesses are implementing new safety measures to help combat COVID-19. However, given that team members are trying to social distance as much as possible—even in warehouses—it's hard to check in often. With business SMS, you can remind team members about safety measures regularly. For example, you can send weekly reminders for employees to stay home if they experience any symptoms or feel ill. 
Connect with Employees and Contractors
Finally, business SMS is a great way to ensure your team is communicating regularly. Managers can use business text messaging as a Q&A channel, so team members can text in with questions as they navigate the quickly-changing business environment. Managers can also send reminders, such as incoming inventory restock days or updated procedure notifications. 
Recruit New Team Members 
Certain industries, like grocery and healthcare, are experiencing more demand. To recruit candidates, some of these industries have turned to SMS recruiting, which is convenient and appealing for busy individuals. Once candidates sign up for the service, your team can send job opening updates, starting a conversation as soon as a particular role piques a candidate's interest. Your team can even begin the interview process through SMS—and, if interviews are successful, onboarding, too. 
Got questions about using business text messaging during COVID-19? Ask our team.