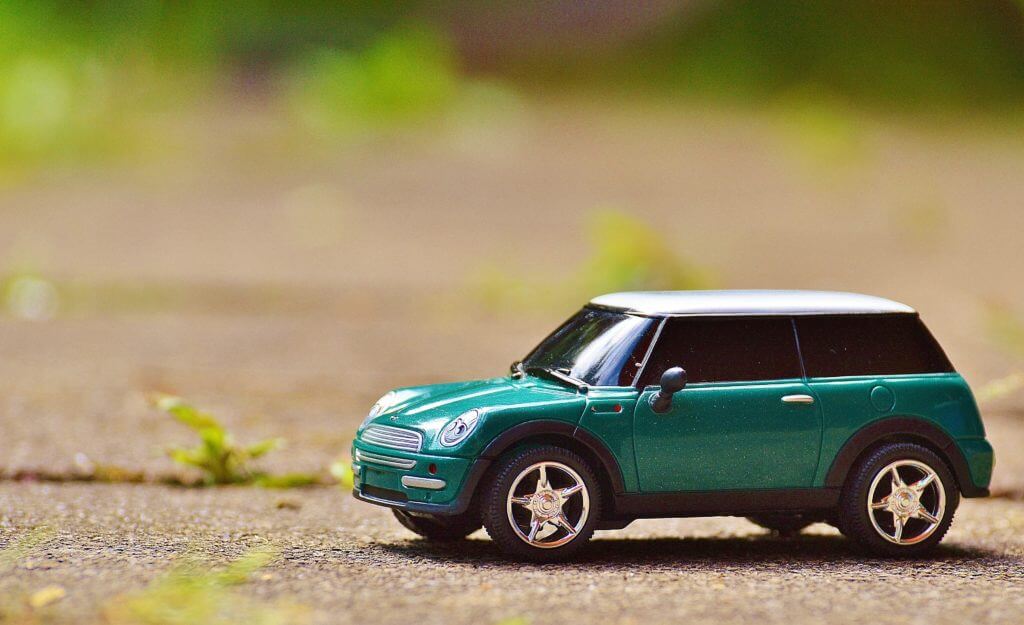 Car buyers spend the vast majority (59%) of their time researching and shopping online, and 71% of car buyers use mobile during that process. Of those who use smartphones to shop, 65% use their mobile device while they visit dealerships. In other words, the modern buyer is savvy—always looking for the best deal available, even when they're in a showroom. This is a great opportunity for dealerships.
In-store perks such as knowledgeable staff and efficient customer service teams are important, but half of the battle that dealerships face is drawing consumers into their showrooms. That's where SMS automotive services come in; when it comes to closing car sales, text messages are unbeatable.
For a dealer, texts offer a fast, convenient way to provide consumers with the answers they need while showing them the high quality of customer service they offer and controlling the brand narrative.
Here are the top 5 ways that auto dealerships can use business SMS to close sales.
SMS Automotive Sales Tip #1: Own Comparison Shopping
Comparison shopping is a hallmark of the modern consumer. Today's sophisticated customers conduct research online, then email different dealerships to get answers about inventory, available packages, and prices. In most cases, the internet sales manager that answers the quickest often convinces the customer to visit his or her dealership.
For a dealer, texts are the perfect way to provide fast answers and win a customer's business. By providing a customer service channel that can send replies quickly and reliably, you'll be able to snag consumers' attention and entice them into your stores.
Pro tip: Set up an auto-reply that tells your customers when to expect a response. This way, they'll know that they will be taken care of, and may be tempted to wait for a text instead of checking their email for a response from that other dealership. With business texting platforms, auto-replies can be triggered based on keywords in the message; for example, leads who text the words "Model A" will receive a different auto reply than those who text the words "Model B."
SMS Automotive Sales Tip #2: Re-Engage Warm Leads
To win car sales, text messages are key, especially when it comes to re-engaging leads.
Whenever you engage with a lead via text message, they must opt in via TCPA regulations to receive your text messages. This process ensures that your list of texting contacts is willing to receive your business text messages—and provides an excellent opportunity for re-engaging warm leads.
For example, if a customer was interested in a particular vehicle or feature that you didn't immediately have in stock, you can pick up the conversation once it is available. Alternatively, if a contact dropped off in the middle of a conversation, you can quickly see if he or she needed any more questions answered.
Pro tip: If you use an advanced business text messaging platform, you can schedule follow-up texts, even with a drip campaign, so you don't need to remember to do so in the future.
SMS Automotive Sales Tip #3: Schedule Test Drives
Once you win someone's interest through the comparison shopping process or by re-engaging a warm lead, they may be interested in viewing the car in person or conducting a test drive.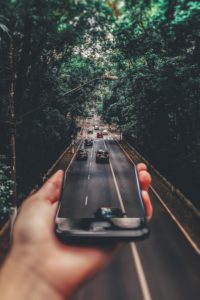 Offer them the opportunity to schedule a date and time via text message. By keeping all of their questions, scheduling, and other communications on a single channel that is convenient for them, you cut down the chances of customers dropping their interest in your brand simply because of a complex customer journey.
You should also advertise scheduling-by-text capabilities when you list your texting services; some people find texting an easier way to communicate than calling in or using scheduling software.
Pro tip: If your dealership uses scheduling software, you can send a scheduling link via text message to achieve a high open rate. While only 4.2% of people will click on links in emails, 19% will click a link in a text. If you use a business text messaging service that supports apps that work with calendars on iPhones and Android phones, it will be even easier for salespeople to view availability and schedule a test drive or appointment.
SMS Automotive Sales Tip #4: Send Service Reminders
Often, car owners forget to make service appointments for their cars. In fact, they rely on service departments to remind them about expected service dates and even appointments that they have already made.
For a dealer, text messages that remind customers what they need to service and when they need to service it, plus an offer to schedule the appointment right then via text is a great way to secure that customer's visit. After customers make their appointments, it helps them if you send an appointment reminder, too.
Service texts can be used on the day of the actual service as well; once a vehicle is dropped off, service agents can text a confirmation. As soon as the vehicle is serviced, they can text a pick-up notification. Finally, they can send a copy of the receipt once the customer has driven off with a tuned-up car.
Texting these notifications is also a great way to build a one-on-one, ongoing relationship with customers. They will know they're messaging with a real human, and will appreciate the dealership using the channel they prefer (assuming the customer has opted in to texting services).
Pro tip: Use one of the most useful features your business texting platform offers, lists, to send personalized messages to all the customers scheduled for a particular day. These texts can be sent from a shared inbox, where service desk staff can send, read, and reply to messages as a team.
SMS Automotive Sales Tip #5: Request Feedback
SMS is one of the best channels for asking new, satisfied customers to supply public or private feedback.
Before you ask a customer to write a public review, ensure he or she has a positive view of your company by sending an initial internal feedback request via your SMS automotive service. While businesses are used to seeing low survey response rates of 10-15%, surveys sent via text are so much more convenient that they are likely to receive higher response rates.
If customers send back positive responses, text back with a request that they share their positive vibes with potential customers on public websites like Yelp or Google.
Pro tip: To ensure you are consistently collecting feedback, schedule your SMS surveys in advance. Modern business text messaging services should support a campaigns feature that allows you to schedule a sequence of messages. This way, if you don't receive a reply to your survey request right away, your platform will automatically send another request in a few days.
For closing car sales, text messages are key. Ready to try SMS automotive services? Take our text service for business for a test drive.