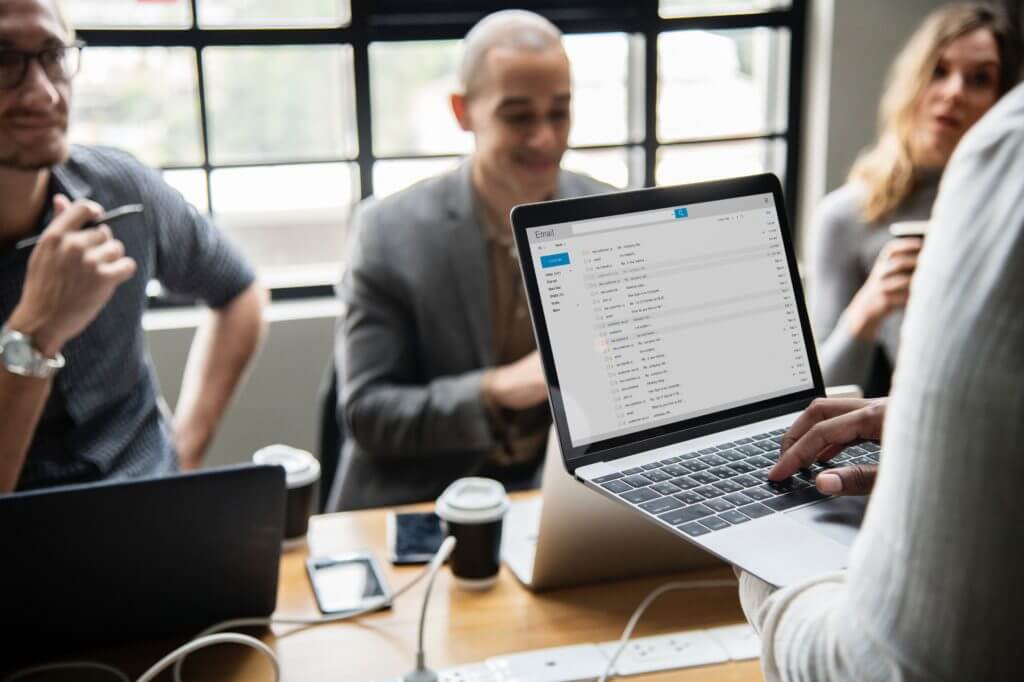 In recent years, sending messages—including texts from native apps and messages from third-party apps—has become America's favorite communication method. In fact, nearly 100% of Americans text at least once a day. People want to message their favorite brands, too; 89% of consumers would like to use messaging to communicate with businesses. But as businesses are beginning to realize, managing the vast number of messages that consumers send requires help from an advanced tool—like an enterprise text messaging platform. 
Enterprise text messaging software provides web and mobile apps for teams to use to manage incoming and outgoing communications. These tools provide critical productivity, security, and administrative features that allow businesses to efficiently manage messages and implement texting throughout many of their teams. 
Read on to learn about the 3 key ways businesses can implement enterprise text messaging in their businesses, from their customer service to operations teams. 
Use an Enterprise Text Messaging Platform to Expedite Customer Service
Enterprise text messaging is most often used in customer service teams. While "call centers" used to rely on phone calls, enterprises are starting to realize that business text messaging  is far more efficient for most customer conversations. In fact, many "call centers" have been renamed "contact centers" to reflect new omnichannel trends. When agents manage most customer queries via text, they can handle more inquiries at once and all of them more efficiently. Customer service teams can use an enterprise text messaging platform to:
Send notifications. Customers expect everything from upcoming appointment reminders to delivery notifications. While an employee might be able to call 100 customers in a single, 8-hour day, he or she can text 100 customers in 8 minutes. Enterprise text messaging software empowers teams to arrange customers into lists, then send lists templated messages. The platforms can customize these messages with merge tokens for immediate personalization. 
Get answers to customers faster. A secure enterprise text messaging tool allows agents to see all incoming messages in a transparent inbox, so they can identify the customer queries they can best answer and respond accordingly. Enterprise text messaging software also allows teams to automate routing; with this feature, texts including specific keywords are sent directly to the relevant agent. 
Simplify scheduling. Scheduling and rescheduling appointments or deliveries via the telephone consumes a lot of agent time; agents can only speak to a single customer at once. In the worst-case scenarios, customers don't bother to reschedule their appointments because they don't care to answer their phones. By offering customers the opportunity to schedule through enterprise text messaging, businesses provide another level of convenience for customers while saving agents' time. 
Use an Enterprise Text Messaging Platform to Increase Customer Engagement
SMS marketing is outdated. Instead, modern enterprises are interested in assisting their customers, building an ongoing relationship with them, and, in return, being able to expand their product offerings to recurring, subscription based bundles, otherwise known as, "rundles." Enterprise text messaging is the most effective way to stay in touch with your customers. Marketing teams can use an enterprise text messaging platform to: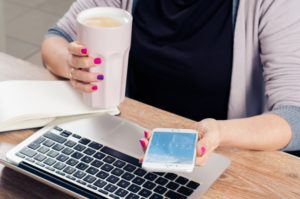 Regularly check in on loyal customers. One of the top benefits of an enterprise text messaging platform is that it empowers departments to run automated campaigns. Team members can identify loyal customers and easily add them to a drip campaign. Similarly to email drip campaigns, SMS drip campaigns send recipients messages on a schedule of your choice until they reply. These are a great way to let customers know your business cares. 
Send personalized tips. Another way to let customers know that your business is thinking about them is to provide relevant tips. An enterprise text messaging platform allows your teams to quickly send out messages to large lists of recipients. For the best effect, make these tips as personalized and useful as possible. For example, a sports company might send customers a list of tips for staying hydrated in the summer sun, and a salon might send tips for moisturizing skin in an especially dry winter. 
Offer VIP opportunities. While direct SMS marketing is an outdated strategy, businesses can still send customers offers if they provide real value. For example, a clothing boutique might offer early hours on Black Friday to SMS list members only or a special in-store gift for recipients who bring in their phones with a corresponding text.  
Use an Enterprise Text Messaging Platform to Streamline Business Operations
At the heart of every successful business is a streamlined workflow. While in-person meetings and phone calls are still useful for complex internal conversations, they aren't necessary for a lot of simple questions or notifications. In fact, many of these tasks can be automated. Internal teams can use an enterprise text messaging platform to:
Send one-off communications. Texts are the fastest way to communicate with employees, but texting from personal phones can prove a problem for managers. For one, business communications are best sent through channels that are secure and can record the sent messages. A secure enterprise text messaging tool allows managers, employees, and co-workers to send messages back and forth with no worries about important messages getting lost or similar situations.
Connect quickly with your team. Sometimes managers need to send their large teams key notifications that need to be read immediately. With an enterprise text messaging platform, managers can reach employees as quickly as possible; after all, 90% of texts are read within the first three seconds of receipt. Managers can send key messages like emergency closures, schedule changes, meeting reminders, and other content through their secure enterprise text messaging tool so that employees will read them as quickly as possible. 
Manage in-field staff. Dispatch teams navigate many in-field issues, such as incorrect keycodes, incorrect addresses, and unplanned delays. Instead of using phone calls to relay these messages, which are often ignored, or email, which is often checked too late, in-field staff can send texts to see whether operations teams have a solution. If internal teams don't have the answer, they can text the client. Clients often read and respond to texts quickly enough to prevent additional scheduling problems.
Want to make the most of your enterprise text messaging platform? Ask us your questions today.