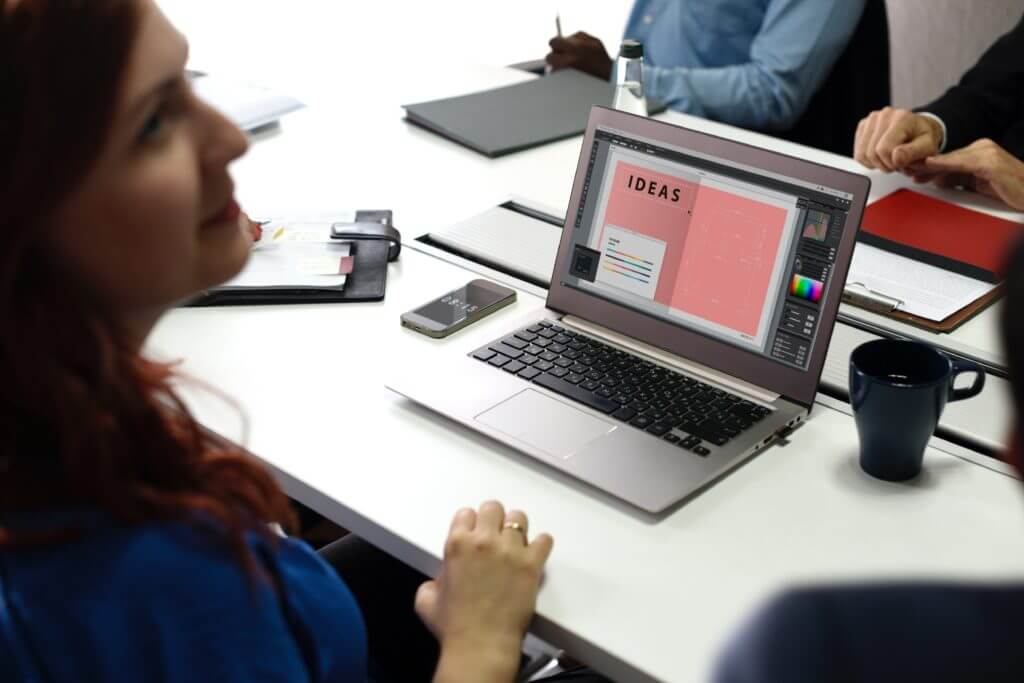 Business SMS is a relatively new channel for businesses—but consumers sure do love it. Nearly 9 out of 10 consumers want to message brands. But businesses are falling far behind the demand for SMS and messaging; only 48% of businesses are equipped to respond to consumer messages. 
Some of this reluctance to adopt SMS comes down to uncertainty. After all, how many ways can companies use business text messaging? Can it really revitalize communications with customers? Does it really help your brand? The answer is a resounding yes. 
Read on to learn 5 creative ways your teams can use business texting. 
Jazz Up Your Order Notifications
Order notifications are a necessary part of any business with an online shop; without them, your customers might get anxious as they wait for their items to show up on their doorsteps. Due to its ability to reach customers quickly, SMS is becoming a popular channel for sending order notifications. In fact, 77% of consumers have a positive perception of companies who use business texting to keep them updated. 
But do SMS notifications have to be so…boring? No.
Each communication with a customer is an opportunity to increase brand awareness. Order notifications are short messages that can pack a lot of punch if you strategize correctly. 
For example, a typical SMS notification might look like this:
Hi Amy. Your Speedy Shoes order #4567 has been confirmed. We will text you when it ships.
Imagine the additional impact this SMS notification from the same company might have:
Hi Amy! Speedy Shoes here, hoping you're having another active day. Heads up that your order has been confirmed, and we'll text you when it ships. You can check the status at speedyshoes.com/orders! 👟
Offer Expert Consultation Services
Business SMS is often used as just another channel in an omnichannel customer service strategy. Businesses have customer service agents use the channel to simply provide another way for customers to reach them. This makes sense, as 37% of consumers expect to contact the same customer service representative via whichever channel they choose. 
However, business SMS can be used for additional services, too. 
Consider offering a special service through business SMS. For example, if your business is an auto shop, offer a mechanic helpline for quick questions about whether customers should come into the shop or not. If your business sells clothing, offer a stylist helpline.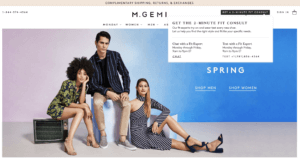 If you do offer a special business texting service, consider featuring a call-to-action (CTA) about it. For example, Italian shoe brand M. Gemi added a statement about its fit specialists on the top of each page of its website. Consumers can click on the statement, then see the number to text as well as a link to an online chat. 
Excite Clients With A Weekly Event Or Offer
Business SMS is one of the most popular channels for sales teams, whether they work for real estate firms or software companies. After all, 90% of leads would prefer to be texted than called. 
But how can salespeople take business SMS one step further, using it to strengthen the relationship between potential clients and themselves? By using texts to share a regular event or deal. 
Salespeople can easily text out information for a once-a-month (free) gathering or even a texting-list-only deal to create a sense of urgency. This is a great way to both increase the number of communications between you and your leads and increase conversions.
For example, the marketing specialist at Spartan WR, Christine Johnson, decided to start playing daily games with her target audience and provide small rewards for winners, like $50 and $100 gift cards. By conducting the games through business text messaging, she could easily manage the 85 recipients' responses. Because her game service was so smooth, she formed close relationships with her recipients and increased Spartan's monthly revenue by nearly $8,000.
Provide Useful Tips Or Fun Facts
Consumers are used to businesses sending a lot of sales-related material—which makes them more appreciative when they receive genuinely helpful content. SMS is an excellent channel for providing simple, interesting information that engages your audience.
For example, you can send relevant, useful tips or fun facts that are not sales-related in nature. If you run a salon, text out biweekly hair-related tips or recipes for at-home facials. If you run a clothing boutique, text out monthly clothing upkeep or mending tips. If you run a bookstore, text out weekly fun facts about authors and genres your book club members have expressed interest in. 
When deciding what texts to send, remember that your business text messaging recipients always have the option to opt out. With that in mind, don't forget to:
Focus on topics that are of genuine interest to your customers

Choose a cadence that is not too frequent

Avoid personal, political, or religious subjects that may alienate some of your audience

Send texts that are relevant to your business or industry
Show Your Business's Fun Side During The Holidays
Businesses tend to let loose during the holidays, especially at their stores. However, customers who don't like in-store shopping might never know that you have the holiday spirit. That's where business text messaging comes in. 
To let your customers know that your business celebrates holidays (and to remind them that you're there), be sure to send a quick holiday text or update to them. If applicable, add information about a relevant sale you plan on having.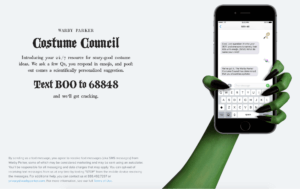 Warby Parker spread the holiday spirit and grew its business SMS lists during a Halloween 2017 opt-in campaign. On their website, they advertised that customers could text in "BOO" to a special number, and an automated bot would ask questions and respond with a costume suggestion. The superb branded experience increased their brand awareness and SMS list size.
Ready to try business SMS for eCommerce? We've got you covered.