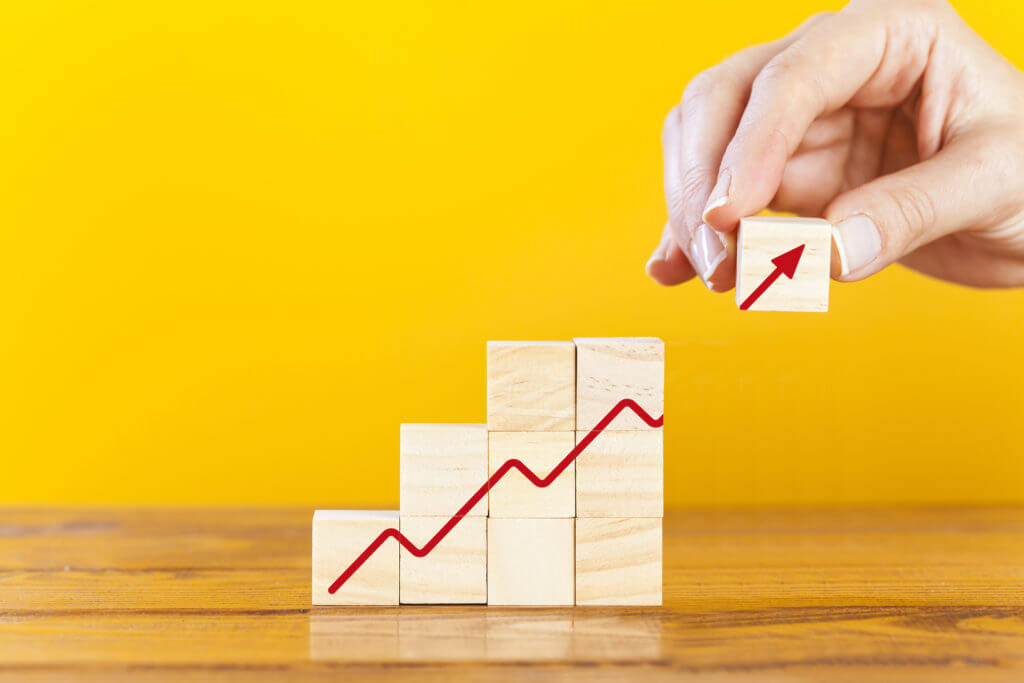 A mid market business has very specific challenges to overcome. Having already gained a lot of momentum, this kind of business is often divided into multiple busy departments, most commonly customer service, marketing, sales, and operations. Each of these individual departments sets its own goals and KPIs.
Considering the variety of challenges they face, many mid market businesses adopt software to help their departments manage everything from communications to operations. Business SMS, also known as business text messaging, is one of the best ways to manage multiple departments all at once. 
Read on to learn how a mid market business can get ahead with business SMS. 
Business SMS Builds
Stronger Customer Relationships
A mid market business's customer service department will need to answer queries from potential customers and manage current customer relationships. SMS customer service is a powerful way to provide fast, personalized answers:
Resolve Queries Quickly
The majority (76%) of customers prioritize speed to resolution. With business SMS, customer service agents can handle more incoming customer messages at once than they ever could via the phone. While a phone call requires undivided attention, customer service agents can easily switch between multiple SMS conversations while waiting for customers to reply. Business SMS allows customer service teams to answer more incoming queries faster than ever before—and measure their speed via automatic reporting. Reports are exportable, so they can be integrated into a department dashboard or combined with reports from other enterprise SaaS apps.  
Send Personalized Messages En Masse
Most advanced business SMS platforms will empower a mid market business to send one message to multiple recipients. Before sending the message, the platform will automatically use merge tokens to draw on each recipient's custom fields, so that recipients receive highly personalized texts. Sending mass texts saves time for busy customer service agents, allowing them to focus on personal interactions with customers. This is an excellent tool for appointment reminders, order notifications, feedback requests, and follow-ups. 
Offer Always-On Greetings 
In today's fast-paced environment, waiting more than 20 minutes to respond to a text can be interpreted as rude by customers. With the help of an SMS solution, a mid market business can set up auto-replies for after-hours situations. These advanced auto-replies can recognize keywords in an incoming text and send the appropriate reply. Even if a mid market business doesn't have a 24-hour customer service team, customers will know that their query will be taken care of soon. Auto replies during business hours set expectations with leads and customers, so they know exactly when they'll hear back from an employee.
Use Business SMS to Generate and Engage More Leads
A savvy middle market businesses will invest a lot of resources into marketing initiatives. Because authenticity is so valued today, these initiatives must provide real value to customers—not just attempt to increase sales. A mid market business can use SMS an solution to:
Engage Current Customers 
Increasing customer retention rates by 5% increases profits by 25% to 95%. One of the best ways to encourage customers to stick with your business is to let them know that you want them to get the most out of their purchase. Consider sending regular tips related to your industry. For example, if your business is a nationwide fitness brand, consider texting seasonal exercise tips or motivational messages. If your business is a regional retail pet store with dozens of locations, consider texting regular pet fun facts or videos. This kind of engagement is even more valuable when it comes from an employee with whom the customer has already worked, instead of just a bot or the company brand. 
Connect with Leads 
Today, 90% of leads would prefer to be texted than called. When a mid market business uses an SMS solution to contact leads, it's more likely that they will respond favorably. Communicating with leads via SMS encourages warmer interactions, and can even lead to more conversations in the future. Mid market businesses can add a widget to key pages on their websites, like the checkout page or Contact Us page, so that leads can reach out at the moment they're most interested in a certain product or service.
Offer Deals 
Customers don't want to receive a texted coupon every day—even if it's from their favorite brand. However, sending occasional special product or service updates can remind customers of the great deals your business offers, and encourage them to indulge in a little extra shopping. To make these texted deals as effective as possible, they must be timely (i.e. introducing a holiday special) or applicable to only a small list of targeted recipients (i.e. a coupon for customers in a loyalty program).  
Use Business SMS to Streamline Dispatch and Operations
One of the key challenges for a middle market business is managing internal operations as the business grows. Scaling departments can struggle to coordinate with one another while working with contractors and other business partners. Business SMS helps dispatch and operations teams:
Manage Contractors
Mid market businesses often work with contractors to cover departments that are in flux. With the help of a business SMS platform, contractors don't have to download any additional apps to get in contact with your team. They can simply enter your business SMS number and start texting your team immediately. 
Streamline Deliveries
A mid market business might choose to run its own deliveries, depending on its industry. With business SMS, in-field delivery personnel can text your operations team for quick answers about critical questions, such as problems with a delivery route or an incorrect address. In-field staff can also text in issues like delays or missing items, which customer service agents can then forward to affected customers. 
Schedule Appointments or Meetings
Cusotmer meetings are critical to the success of many mid market businesses. However, scheduling can take a long time via email, and it can be hard to reach both clients and business partners through phone calls. Texting's average response time of 90 seconds ensures that teams can schedule appointments and meetings in real-time.  
Send Real-Time Notifications
The average professional takes 1.87 hours to respond to an email, but only 90 seconds to respond to a text. For a busy mid market business managers, sending notifications through SMS is much faster than sending an email, calling a coworker on the phone, or talking face-to-face. Business SMS works well for quick tasks like sending emergency notifications, meeting reminders, or holiday greetings. 
Ready to use a business SMS platform with your middle market business? Try our text service for business for free.