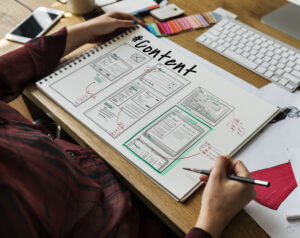 You may have seen the phrase "valuable content" in our blog posts and whitepapers. For example, we always say that businesses should send customers texts with valuable content. If customers consider your content valuable, it's more likely that they'll read all of your messages, reply to them, and engage with your team. If customers don't consider your content valuable, they may opt out of your SMS services. 
But what counts as valuable content, anyway? 
Let's dive in. 
Valuable Content Puts the Customer First
Valuable content puts the customer first. This doesn't mean that your business's texts can't fulfill other purposes; they should just focus on providing a top-notch customer experience first. Ensuring all of your SMS content is customer-first can help your teams filter out messages that do not serve the customer. 
For example, your team can:
Gain SMS followers by publishing your business SMS number online or in print ads, complete with an explanation of your SMS service's value. When customers text in, send them

opt-in confirmations

and opt-out instructions. Include a coupon code if you choose.

Send messages promoting your products or services to customers who have shown interest. Ensure you send relevant content to the right customers by segmenting customers into lists based on their expressed interest.

Keep promotional videos short. Video content has the highest general conversion rates, but when sending your video content over SMS, keep it snappy and informational. Animated GIFs work even better since they can be viewed in any messaging app.
Your team should keep this customer-first strategy top-of-mind as they brainstorm and create content. If any content is not focused on customers, they can filter these kinds of messages out, pivoting to make content that will better serve customers. 
Valuable Content Preemptively Solves Customer Questions 
Customers are always going to have questions about your products, services, and operations. The best customer service teams can guess what those questions are and answer them before customers have to ask. Answering questions preemptively saves customers time—and reduces the amount of queries your team has to resolve. 
For example, your teams can send texts with:
Order updates, so customers don't need to ask about the status of their orders 

Pickup details, so customers don't need to ask how they'll pick up their recent orders

Emergency or seasonal operations information, so customers don't need to ask about your opening hours
Texts that answer questions before they're asked are helpful customer service tools that improve the customer experience. That makes them valuable content. 
Valuable Content Makes Customers' Lives Easier
In a similar vein, valuable content should make customers' lives easier. In part, this includes preemptively answering questions. But there are a lot more ways to make your customers' lives easier through messaging.  
For example, your team can also offer SMS: 
Appointment confirmations and reminders, so customers won't forget their scheduled services

Product stock notifications, so customers don't have to check your website constantly for products they love

Shopping expert Q&As, so customers can get the help they need when choosing a product's size or color
If your SMS content and services make your customers' lives easier, you can be sure they'll look forward to receiving it. That's what valuable SMS content is all about. 
Valuable Content Helps Customers Make the Most of Their Purchases
Part of offering a great customer experience is ensuring that customers enjoy your product after they purchase it. SMS is a great channel for checking in with customers and helping them make the most out of their newest buys. 
For example, your business can use SMS to send: 
Use case tips, so customers can use their products to the fullest

Care information, so customers can keep their products for years to come

Follow-ups and check-ins, so customers can ask any remaining questions
Offering tips and advice after a purchase is a great way to ensure customers will appreciate your brand to the fullest. This kind of valuable content is appreciated by old-time loyalists and customers new to your brand. 
Valuable Content Brings Joy
Last but not least, valuable content brings joy. If your business does choose to send SMS marketing content, it's critical that it brings joy to customers. The biggest brands have mastered the art of focusing on entertainment to promote their business. 
For example, your team can use SMS marketing to:
Host talent shows featuring your product in some way, showcasing your brand

Play industry-relevant weekly trivia, rewarding your winners with a VIP service

Offer an I-Spy or similar interactive game, using a leaderboard to increase engagement.
These small yet unique games and competitions can bring joy into your audience's life—while engaging them and boosting brand awareness. 
Want to learn more about the basics of business SMS? Check out our blog.