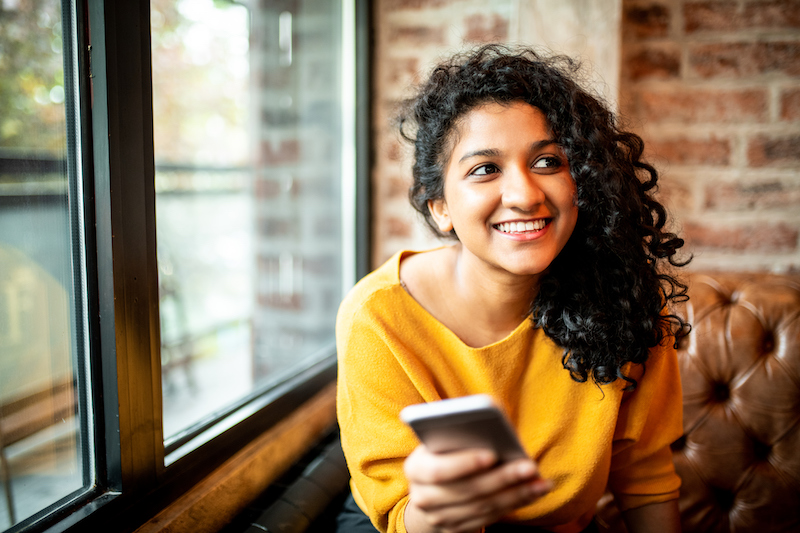 Eight in ten customers say being treated like a person (not a number) is important to winning their business. Messaging with them one-on-one shows that you care about their individual experiences. And with HubSpot SMS, you can create the kind of experience that keeps them reaching out time and time again.  
What Is HubSpot SMS?
HubSpot SMS is an integration between a business texting platform and HubSpot. Simply put, the integration allows the two platforms to speak to one another. 
Among other things, the HubSpot SMS integration lets you share data between platforms, message customers from HubSpot, create key marketing automations, and get a clearer picture of customer interactions with your brand.
So how can you use HubSpot SMS to encourage customers to contact you? Let's explore four key ways. 
Want to learn even more about texting from HubSpot? Check out our guide to texting throughout the HubSpot customer lifecycle.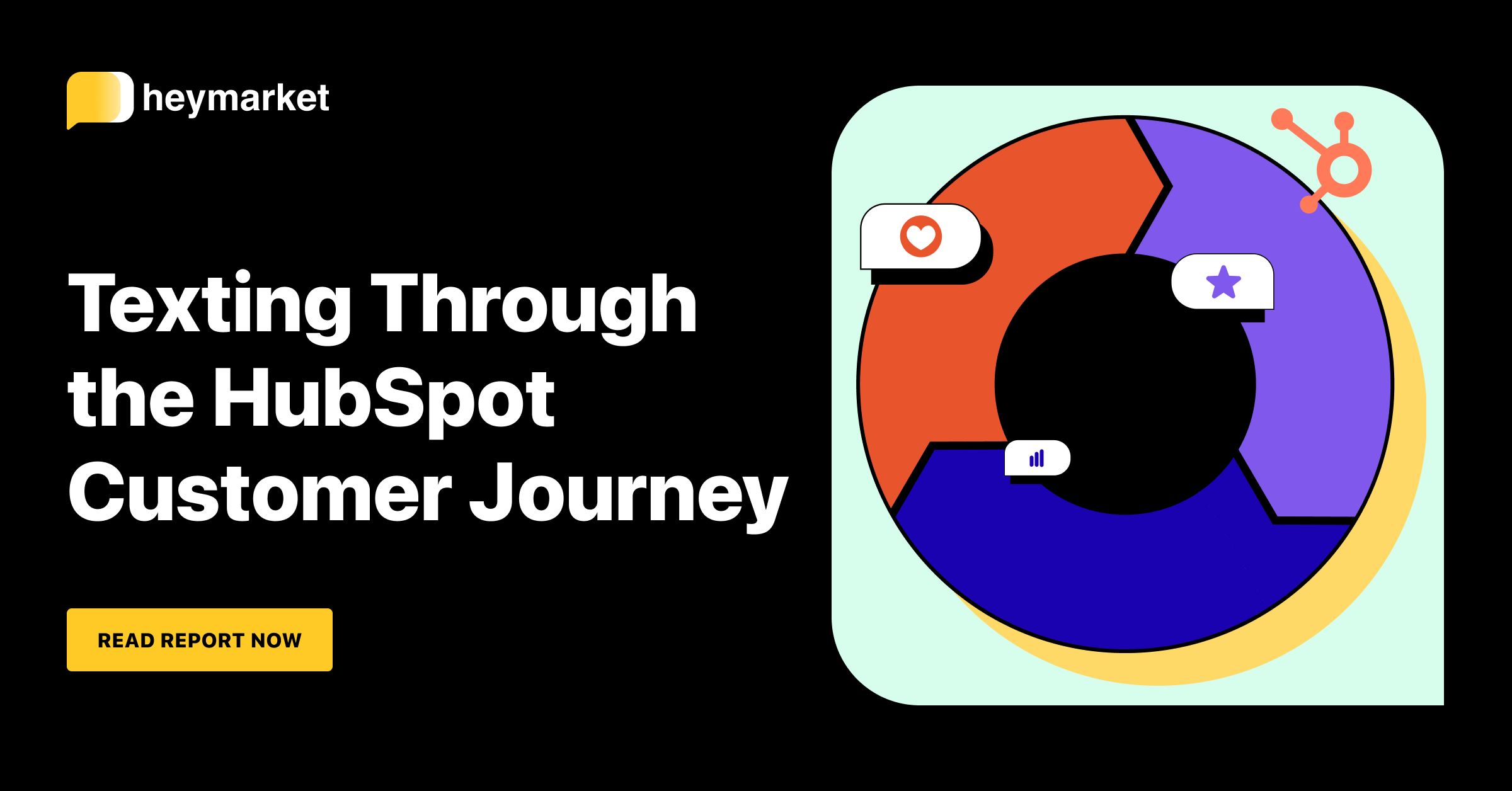 Tip #1: Publish Your Entry Points
The first step to getting customers to message your brand is letting them know that they can message you. Publish your messaging entry points on all of your HubSpot content. 
This can include:
The bottom of marketing emails

The final paragraph of ticket confirmations

On forms (e.g., a text opt-in when they submit a demo or whitepaper form)
Let customers reach out via all sorts of messaging services, not just SMS. HubSpot text messaging can accept messages from services like Facebook Messenger, Instagram Messaging, WhatsApp, Google's Business Messages, and Apple Business Chat. The more channels you offer, the more likely customers will find one they feel comfortable using to reach out.
Tip #2: Give Them the Personalized Experience They Crave 
As we started by saying, customers need to feel like they're treated like people. If they have a great experience when messaging with you, they'll be more likely to keep reaching out. HubSpot SMS makes it easy to personalize customers' messaging experience—without a lot of extra work from your team. 
For example, you can:
Include HubSpot custom

properties

, like names and order numbers, in texts (your HubSpot SMS platform will automatically fill them in as it sends messages)

Add

SMS to Workflows

so you can touch base with or notify opted-in customers through a convenient channel in addition to email 

Reply to customers from within HubSpot's

customer timeline

so you can refer to their history and tailor your responses
HubSpot SMS integrations make personalizing customer messages easier than before. By using these cross-channel features, you can give customers a VIP experience that will keep them coming back for more. 
Tip #3: Show Off Your Speedy Response Times
Customers love fast customer service. Boost your response times—and show them off—to encourage customers to message in. 
To boost and publicize your response times, you can:
Set up an

auto reply

that lets customers know you received their messages

Create

automated answers

to basic FAQs based on keywords and key phrases

Collaborate with team members

within your shared inbox in HubSpot to answer customers faster

Include average response times in any SMS service information you publicize via HubSpot content, emails, or social media
Once customers experience your fast SMS response and resolution times, it'll be the channel they turn to over and over.
Tip #4: Pivot Off of Customer Trends
One of HubSpot's biggest benefits is its reporting capabilities. Tracking customer interactions with your team is a great way to understand them better and tweak your actions to match their needs. 
You can use SMS reports alongside HubSpot's reports to:
Identify which days you experience higher messaging volumes

Monitor your team's average response times to make scheduling changes

Inform decisions about where your budget should go
Ultimately, reviewing and analyzing HubSpot and SMS reports is the best way to understand how your messaging influences customer attention—and how to focus your efforts to keep customers reaching out. 
Want to learn more about HubSpot SMS? Check out our guide to texting throughout the HubSpot customer lifecycle.