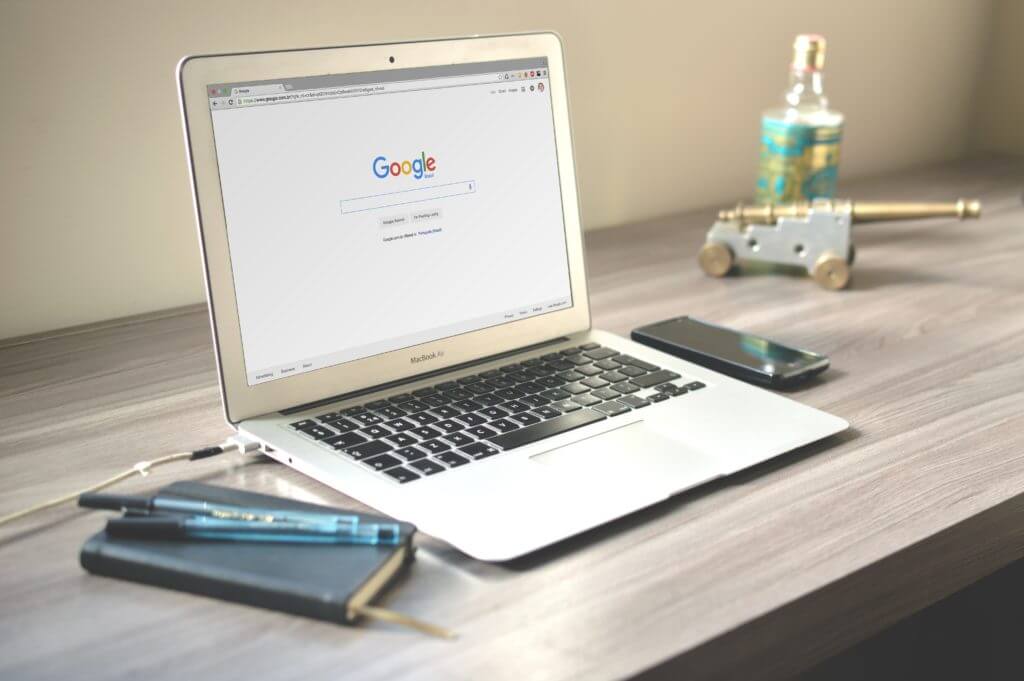 Many businesses, large and small, consider Google Ads SMS a must-have advertising tool. The SMS extension is easy to set up, its results are displayed in clear reports, and consumers trust it. In fact, agency research firm Clutch found that nearly four times as many people are likely to click on a paid search ad on Google (63%) than click on a paid ad on any other search engine. 
But there's one catch to Google Ads SMS—once interested consumers start texting in, companies struggle to manage the incoming messages. This is where business text messaging platforms come into play. These modern platforms help busy teams receive, organize, and reply to incoming texts.
Read on to learn how Google Ads SMS and business text messaging platforms work together.
Combining Google Ads SMS with Business Text Messaging  
If you haven't delved into Google Ads SMS or business SMS, there are two moving parts to consider:
Google Ads SMS
Google Ads (formerly known as Google AdWords) allows businesses to text-enable their ads. During the set-up process, businesses can add extension text CTAs, which ask customers to text into their business. When customers tap the click-to-text button, their phones prefill a text directed to the business's number. Once the customer presses send, the business receives the text. This type of ad is called Google Ads SMS, or click to text.
Business Text Messaging Platforms
Business SMS platforms are business apps that can send, receive, and manage incoming texts. These platforms offer a variety of enterprise-level capabilities, including team collaboration features, integrations with over-the-top (OTT) apps or third-party business apps, and extensive automations. Without the help of a business text messaging platform, companies that use Google Ads SMS have to receive incoming customer messages into either a personal phone, which can cause chaos and privacy problems, or a simple business SMS program, like Google Voice, which doesn't offer team or enterprise administration features. 
Setting Up Google Ads SMS
To use Google Ads SMS with a business text messaging platform, you'll have to set up each before running your campaign. 
Set Up Your Business Text Messaging Platform
Once you choose a text service for business, set up should be easy. If you'd like to text-enable your current business line, the business SMS provider will offer text-enabling instructions for your landline, VoIP, or toll-free number. Customers will be able to call throughout the short process, and afterwards, they'll have the option of either texting or calling. Alternatively, the platform can give you a brand-new number. 
Set Up Your Google Ads SMS
Next, you'll need to set up Google Ads SMS. During the usual campaign creation process, you'll find the option to add an extension text CTA, which should encourage customers to text in. You can also add a pre-defined text response, which will autofill when their texting app opens. Then you'll add your business's phone number, which will automatically populate when customers click on the extension text CTA. 
Once customers start clicking on the CTA and texting in, messages will arrive directly into your business text messaging platform's shared inbox, where team members will see each incoming message arrive. 
Using Google Ads SMS
Many teams use Google Ads SMS, and they each use it differently. Some examples of use cases include:
Marketing Teams
Marketing teams sometimes raise brand awareness via Google Ads SMS, offering a textable number for some kind of service, often a Q&A line, that will differentiate them from competitors. For example, a marketing CTA and accompanying pre-defined text response might look like this:
CTA: Questions? Text A Stylist Today! 
Pre-Defined Text Response: Hi! Do you have any long-sleeved dresses in stock?
Sales Teams
Google Ads SMS can also be used to collect sales leads. Sales teams can follow a similar process as marketing teams, offering to answer questions or even immediately sell an item. A sales CTA might look like this:
CTA: Text "SCHEDULE" To Arrange A Test Drive Today
Pre-Defined Text Response: SCHEDULE
Dispatch Teams
Dispatch teams or delivery-based businesses can use Google Ads SMS to set up orders or answer questions about deliveries. A dispatch CTA might read like this example:
CTA: Order Your Pizza Now Via Text
Pre-Defined Text Response: Can I get a 12" pineapple pizza?
Automating Google Ads SMS
One of the biggest benefits of using Google Ads SMS with a business text messaging platform is the automations. Auto-replies, for example, work wonders with Google Ads.
You can easily set up your platform to recognize incoming keywords and send corresponding replies. For example, when a customer texts in with a simple keyword like "SCHEDULE," the platform can send an automatic response asking when the customer is available. This automation cuts down on the time team members would usually have to spend on this simple first step. 
If your team prefers to answer incoming messages individually, you can simply set up an after-hours or during-hours reply. These replies can let customers know when to expect a response from an agent, keeping them engaged while they wait. 
Learn more about Google Ads SMS on our blog.