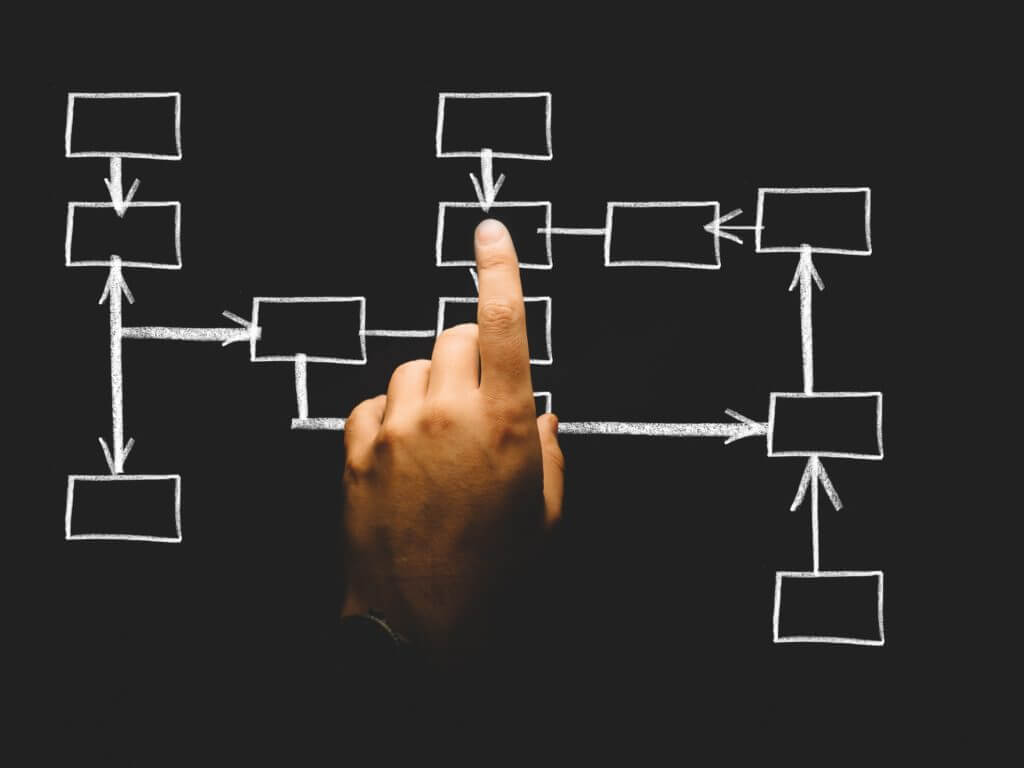 Powered by new technologies, business operations are moving faster than ever before. Cloud-based tools that streamline supply chain, customer support, and sales processes help enterprises increase efficiency and, ultimately, boost bottom lines. One of the most recent of these tools is the enterprise SMS service. 
Automating and tracking workflows is key to successful operations, especially when it comes to channels like email, web forms, chats, and business SMS. Because of its high open rate of 98%, an enterprise SMS service is ideal for workflows in which a timely response is needed, especially in key departments like Customer Service, Marketing, Sales, and Operations. 
Read on to learn how exactly an enterprise SMS service can improve your business operations. 
Using an Enterprise SMS Service to Centralize Customer Service
Most enterprises that adopt business SMS technology use it in their customer service departments, which is no wonder, given that 89% of consumers want to connect with businesses through messaging. Alongside catering to customer needs, enterprise text messaging software empowers customer service teams to:
Receive messages from a variety of channels 
One of the most useful benefits of enterprise SMS solutions is that they can receive messages from various channels, including SMS and third-party texting apps, in a single inbox. Messages that customers receive in return come through those same channels.
Manage more chats at once
While in other channels, like phone calls, conversations consume agents' undivided attention, business SMS doesn't require that agents focus on a single chat at a time. With business SMS, agents can quickly complete additional small tasks, like sending a delivery confirmation to a list, while waiting for a customer to respond. Then, they can quickly return to the conversation. 
Send customized messages en masse
Enterprises send a lot of simple messages to customers, ranging from order notifications to appointment reminders. An enterprise SMS service empowers teams to send customized messages to many recipients all at once, using merge tokens to insert personal information from custom fields.
Dispatch accurate answers quickly
Enterprise text messaging software enables automated routing. This tool can be set up to automatically route customers who text in specific keywords to the appropriate agent. For example, customers who text in with the word "problem" can be routed to a conflict resolution expert, while customers who text in with the word "return" can be routed to the returns department. This ensures that customers get qualified answers as quickly as possible. 
Automate customer
account
management 
Enterprise SMS solutions empower teams to integrate with CRM systems, too. With these integrations, customer data entered in one system can be automatically updated in the other, eliminating many error prone or redundant data management tasks for the team. 
Implementing an Enterprise SMS Service into Marketing and Sales Processes
Marketing and sales teams can also use enterprise text messaging software to improve their operations. However, these teams should be particularly careful to avoid over-texting their lists, prioritizing value over all. Ultimately, an enterprise SMS service can help these teams:
Engage customers authentically
With the help of automated business text message customization, marketers can send out a wide variety of content to customers that features a personal touch. Using lists to target relevant groups, marketers can reach out to customers with industry-related tips, holiday greetings, and other useful, engaging information. Any responses can be logged in the business texting platform, then automatically updated with an SMS CRM integration.
Build relationships with customers 
Because it is so easy to review and manage messages through, business SMS is an excellent channel for a special marketing service. For example, if you run a flower shop, offer a helpline for quick customer questions about how to arrange or care for flowers. If your business sells clothing, offer a fit or stylist helpline. These small touches, easily managed through SMS, can help strengthen relationships and increase customer loyalty. 
Increase conversions naturally
An astonishing 90% of leads would prefer to be texted than called. By offering SMS as a means of communication, salespeople increase their chances of being able to communicate successfully with potential customers or clients. Simple to maintain and use, business SMS can empower sales teams to boost conversions with ease. 
Using an Enterprise SMS Service to Streamline Dispatch and Operations
Business SMS is also excellent at helping businesses manage in-field staff. From day-to-day workflows to emergency situations, business SMS can improve many aspects of dispatch and operations. Specifically, enterprise SMS solutions help with:
Scheduling
With customized texts, operations teams can send messages containing scheduling, holiday, or other key information to all staff members in a single click. Operations teams can schedule these messages so that they arrive at a specific time, ensuring that each in-field staff member receives important communications at the exact moment they need to be there.
In-field roadblocks
Dispatch teams have to navigate a wide variety of on-the-spot issues, like improper keycodes, incorrect addresses, unplanned construction, and other unexpected issues. Instead of using phone calls, which are often ignored, or email, which is often checked late, dispatch teams using SMS can send a quick text to see whether they have a solution. If operations team members don't have the answer, they can text the relevant client. Since 90% of texts are read within 3 seconds of receipt, clients often read and respond to texts quickly enough to prevent any scheduling backup.
Ready to test out an enterprise SMS service? Try our text service for business for free today.