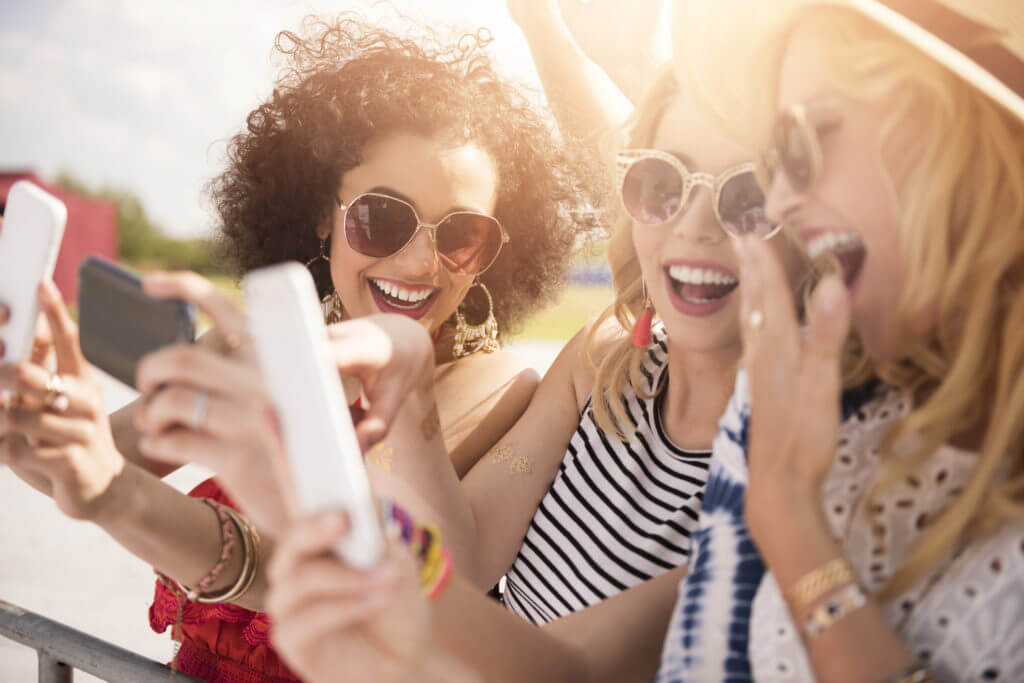 Successfully organizing and running a big event, whether it be a business conference or music festival, is no easy task. Attendees have to be in the right place at the right time and the host of the event has to organize various teams of people, from VIP attendees to vendors to featured guests. This can be a hectic experience for everyone involved—unless teams get help from a business text messaging platform. 
Business SMS platforms are enterprise-class tools that empower teams to send, receive, and manage large amounts of messages from native texting apps, third-party apps, or web chats. Since messages already have a high open rate and fast response speed, business text messaging is optimal for both internal communications and external communications during large-scale events, when timing is especially crucial. 
So how exactly can you use business text messaging for your upcoming event? Let's dive in. 
Pre-Event Arrangements 
Even before your attendees arrive, there is a lot of key content that your teams have to send. Most of it can be handled via business text messaging, such as: 
Q&A Line f
or Attendees
Before attendees purchase your tickets, they probably have questions. While it's possible to answer all of these queries via email or phone call, offering a Q&A number for them to text will encourage people to ask their questions in a succinct format. Business SMS also allows your team to resolve those questions quickly. While staff members can only handle one ticket holder question at a time over the phone, with messaging, they can handle multiple—and still provide the immediacy of phone calls.
Frictionless Upgrades and Payments 
After attendees ask their questions or opt in to your texting service for other reasons, your teams can use business SMS to advertise early bird prices, additional upgrades, or other opportunities. If consumers reply with a request to purchase a ticket or upgrade, team members can send a link to a purchase website. If consumers connected with teams via Apple Business Chat, they can even pay directly through the chat. 
Ticket Confirmations
Whether a customer decides to purchase tickets online or through your texting service, your team can send them their confirmation via business text messaging. Team members can make a list of confirmations that need to be sent out and, using merge tokens to draw on customers' custom fields, send personalized messages en masse.
Event Registration
Tips
To add that extra touch to attendees' event experiences, business text messaging can be used to send registration tips, including travel instructions, where and how to check in, event reminders, and security checks. Teams can also use business SMS to quickly relate critical schedule or venue changes. 
During-Event Notifications
Speedy communications are most critical during the event itself. Business text messaging can be used for nearly every event notification, including: 
Reminders For Specific Events
To help attendees make the most of your event, offer schedule reminders. Ideally, these messages will be sent 15 minutes before an event that the subscriber has indicated interest in, listing both the venue and the starting time. 
Last-Minute Offers
If you plan on offering any last-minute exclusive deals, send them through business SMS. These notifications will reach customers when they're out and about, and possibly more prone to purchasing and dropping by another activity. 
Emergency Notifications
Savvy event leaders always plan for the worst. If an emergency occurs, whether it be weather-related or man-made, business text messaging is the fastest way to reach everyone, let them know what is happening, and inform them about the proper response. 
VIP Communications
For many events, regular pass holders use email, but VIPs get to call a special phone number. Now, you can make your VIP package even more special by adding the ability to text an SMS hotline. Use business SMS to answer individual questions, make special arrangements, and show your VIPs the best your event has to offer. 
Attendee Queries
Throughout your event, attendees will have questions. While you should set up information tents for face-to-face questions, it will be easier for attendees to simply text your team for quick answers—especially if your event is spread out over a wide area. Be sure to publicize your business text messaging number and opt-in instructions across the event grounds so attendees who haven't texted in yet know your number. 
Team Organization
Business text messaging can also help your teams organize during the event—especially as office-based members try to coordinate with in-field teams. In-field team members and contractors alike can text operations teams for details about deliveries, setting up, and customer questions that require additional expertise. 
Post-Event Follow-Ups
Events aren't over until feedback has been collected and properly analyzed. Business text messaging can help your team in this final stage of your event, allowing team members to efficiently send:
Feedback Surveys
Sending surveys for feedback via email can be frustrating, but business text messaging encourages attendees to read the request and even click on survey links. In fact, about 1 in 5 people will click a link in a text compared to just 4.2% for email. Send both CSAT and NPS surveys via SMS and compare them with surveys sent via other channels. 
Review Requests
Teams can also use business text messaging to request online reviews. Since 84% of people trust online reviews as much as they do recommendations from people they know, additional positive online reviews can increase attendance during your next event. 
Interested in adopting business text messaging for your next event? Try our platform for free.