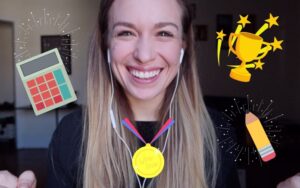 Eighty-six percent of professionals blame poor collaboration and communication for their workplace's failures. TeamBuilding has a mission: to inspire teams to do their best work, together. They believe that work teams are made up of kind, hardworking people that want to do their best, but sometimes need a little extra motivation. That's where TeamBuilding comes in.
They have been operating energetic company team building activities across the United States since 2013, alongside their sister brands Museum Hack (renegade museum tours in NYC, DC, Chicago, San Francisco, and Los Angeles) and The Great Guac Off (popular guacamole making competition designed for companies). They have hosted corporate events for powerhouse companies like Google, Facebook, Etsy, Spotify, Johnson & Johnson, Chipotle, and Amazon.
When COVID-19 began spreading across the U.S., TeamBuilding noticed that demand for their services only increased. Their clients realized that team building activities are a great way to keep employee morale high during these unique times, especially as more employees work remotely.
With its sister brands already using Heymarket to communicate with clients and customers, the staff at TeamBuilding knew the platform could help guide its pivot to virtual team building activities.
The Search for a Flexible Communication Tool
Since the start of the COVID-19 pandemic and global shift to remote work, TeamBuilding adapted its business model from live in-person events to virtual team building activities. The company now offers a range of remote activities, from fan-favorite Online Office Games to a murder mystery set in ancient Egypt to a tiny campfire that involves surprise s'more kits sent directly to each employee's doorstep.
Switching to virtual team building created several new operational challenges for TeamBuilding. Its several-member operations team had to figure out how to coordinate logistics for hundreds of events with facilitators based around the world. Additionally, the company's shift to virtual activities has opened up the business to a global marketplace. This requires their event facilitators to host client events in dozens of different time zones.
TeamBuilding knew it needed to find a fast, flexible, and convenient communication channel if they wanted to scale successfully. Since its sister brands had already been using Heymarket with success, they decided to try it, too. 
How Business Text Messaging Helped Scale Worldwide Operations
After a short onboarding period, the Teambuilding operations team quickly identified its favorite features. Several of its tools made it easy for the TeamBuilding employees to take their internal communications online. 
Shared inbox. Any member of the internal team can now pick up a conversation where another team member left off. Event hosts never feel a disruption in communication, as messages always come from the same central phone number, and all messages are stored in one central inbox.
Lists. Internal team members can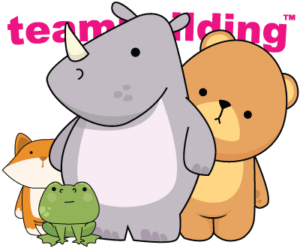 divide event facilitators into certain regions and event types. With this tool, they can send many texts at once, instead of sending identical messages to event facilitators one-by-one. If facilitators have questions, they can reply individually. Sending these mass messages saves a lot of time for the internal team. 
Scheduled messages. The ability to schedule messages has been helpful, too. Most of the HQ staff is based in the United States. However, scheduled messages make it easy to coordinate with team members in Asia and Europe. The feature allows TeamBuilding's employees to write messages and check items off their to-do lists without pinging phones in the middle of the night.
"The ability to schedule a text to send at a later time has been one of the features that I rely on most in my day-to-day Heymarket use."
-Michael Alexis, CEO of TeamBuilding.
The Impact of Business Text Messaging
As TeamBuilding has relied on Heymarket throughout the COVID-19 crisis, they've found that it drastically helps their team:
Streamline operations. Business text messaging's shared inboxes have helped TeamBuilding create a uniform, seamless internal communication experience. Event facilitators know that they can communicate with a single number and receive a prompt reply. 
Save time. Tools like lists make it easy for team members to send reminders and notifications to groups of event facilitators. These kinds of tools save the team time, so they can focus on replying to coordination queries. 
"Heymarket has been a driving force behind TeamBuilding's overnight shift and ability to scale quickly to meet this unique moment in time."
-Michael Alexis, CEO of TeamBuilding
Coordinate internationally. Distributed teams can be hard to manage. Tools like scheduled messages have made it easy for teams to coordinate in various time zones, creating a seamless online working environment.
The Future of TeamBuilding
and Business Text Messaging
Without Heymarket's flexible platform, the transition from in-person events to virtual building activities would have been riddled with logistical potholes around every corner. As TeamBuilding continues to adapt to the changing business environment, they'll rely on business text messaging to help. 
"In light of our transition to virtual events, with a team more distributed than ever before, Heymarket has been invaluable in connecting with our team of facilitators around the world."
-Michael Alexis, CEO of TeamBuilding
As TeamBuilding discovered, business text messaging:
Helps streamline operations

. The TeamBuilding team uses tools like shared inboxes to provide a single source of communication for all of its internal operations. 

Saves teams time

. Tools like lists and scheduled messages make it easy for TeamBuilding to send mass texts to select recipients.  

Makes it easy to scale

. Business text messaging helped TeamBuilding scale online communications quickly as the company expanded worldwide. 
Want to use business text messaging as your operations shift online? Learn more about texting during COVID-19 today.