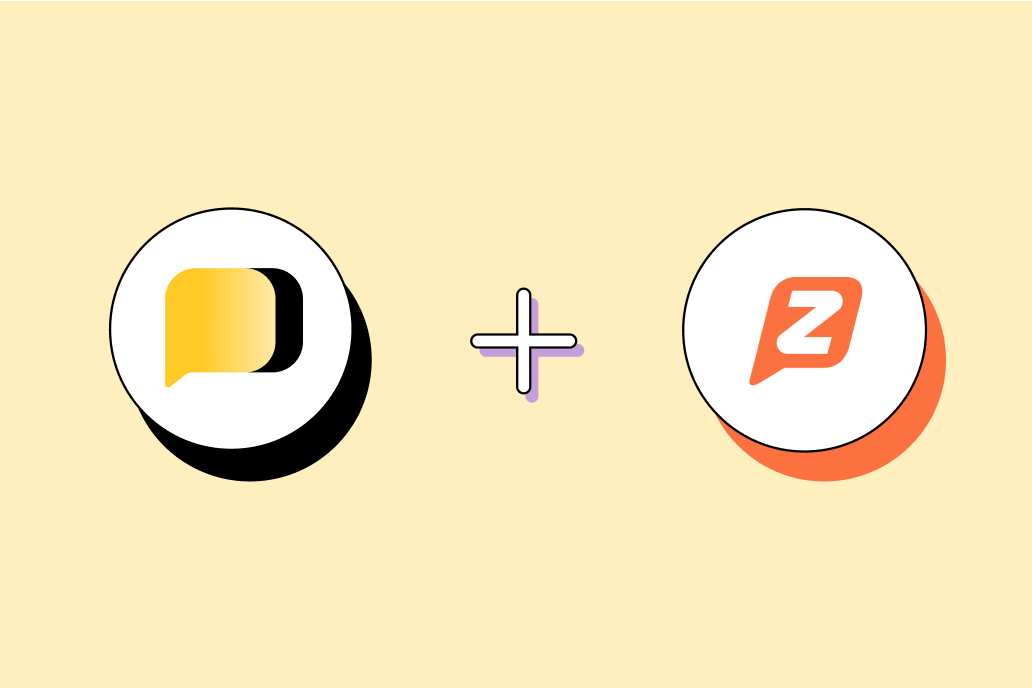 Update: In October 2022, Twilio announced it is extending Zipwhip's shutdown date to December 1, 2023. It had previously been December 1, 2022. This post has been updated to reflect the new date.
Since Twilio acquired Zipwhip in July 2021, customers have had a lot of questions. Is Zipwhip shutting down? If so, when is Zipwhip shutting down?
Currently, the Zipwhip shutdown date is slated for December 1, 2023. (It had been extended from its original shutdown date of December 1, 2022.) That leaves more than 30,000 businesses without a texting platform. These companies need to find a new text messaging solution before the shutdown date so they can text their customers without interruption.
Now, with Heymarket's Zipwhip migration option, Zipwhip customers can seamlessly transfer all of their data. They will enjoy additional texting features that will help them build stronger relationships with their customers.
A Seamless Transition
Transferring your Zipwhip account to Heymarket is easy. (Check out the five quick steps to migration at the end of this article.) Your service will not experience a moment of disruption, ensuring your team doesn't miss a single customer message.
The migration empowers you to move your:
Phone number. You can use the same business number to text customers. That way, they can keep texting the same number they already have saved in their phones.
Customer information. All of your valuable customer data will come with you, including contacts, message and conversation history, opt-in lists, and opt-out lists. You can maintain those strong customer relationships you've already formed.
Administrative data. Your team worked hard to organize your contact data and texting system. Keep that progress by transferring your templates and groups (which are called lists in Heymarket). Team members (users) will also transfer over.
Once the transfer is over, you can see all of your Zipwhip data in Heymarket. It'll only take minutes to start texting customers from the new, intuitive interface. Then, you can start exploring Heymarket's advanced features.
Advanced Features
Heymarket's enterprise-grade features help your business provide more personalized, efficient SMS and messaging services to more customers.
Upgraded features include:
A shared inbox. Your teams can manage incoming customer messages from both native SMS apps and popular third-party messaging services (e.g., Facebook Messenger, Instagram Messenger, WhatsApp, Google's Business Messages, and Apple Messages for Business).
Larger bulk sends. Your team can access larger list sizes to connect with more customers at once.
Team collaboration tools. Chat assignments and private messages empower your team members to work better together. Customers will receive accurate answers more quickly.
Efficiency tools. Scheduled messages, campaigns, and automations help your team send more personalized texts, faster than before—without losing quality.
Merge tokens. You can include spaces for custom fields (e.g., names, order numbers, and appointment times) to personalize texts. Heymarket will use merge tokens to insert this information in each outgoing text.
Cross-inbox reports. Track built-in reports for each of your inboxes or review the overall picture with account-level insights. Reports include data like outgoing and incoming message volume, response rates, and more to measure your team's success.
Robust integrations. Connect your favorite business apps, CRM systems, internal messaging tools, and customer service platforms with SMS integrations. Create third-party app automations that take actions in other platforms or trigger texts, streamlining your workflows.
These tools and features empower your team to have more efficient, personalized chats with more customers than ever before.
Five Short Steps to Texting with Heymarket
The process for transferring your number from Zipwhip to Heymarket is fast and easy. When you're ready to move forward with the migration, just let our team know and we'll take you through the following steps.
You will need to:
Release messaging capabilities. Simply reach out to your Zipwhip contact to ask for the details.
Book a demo to connect with a Heymarket Growth Advisor. Get a better understanding of Heymarket's features, and consult with a Heymarket team member about your migration.
Connect with Customer Support. After you've signed up for Heymarket, a customer support team member will reach out to you. They'll answer additional questions about the migration, and guide you through any next steps.
Continue business as usual. You can text with customers from Zipwhip until the moment the transfer goes through on Heymarket's side. All of your data, from contacts to templates, will be included automatically in the migration.
Start texting from Heymarket. At this point, your team can start using Heymarket to connect with customers.
Then you can pick up customer chats in Heymarket, and put your new, advanced features to good use.
Have additional questions about the Zipwhip migration? Connect with our team today.