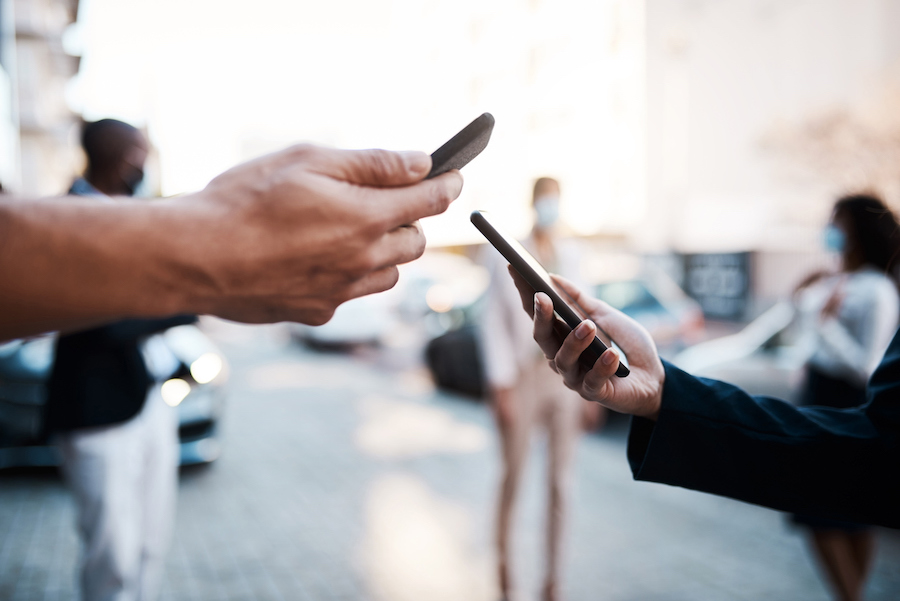 Zipwhip recently announced that it will no longer sell texting software. As a current Zipwhip customer, you're probably looking for your next business texting platform. If you're considering Heymarket, you might be wondering about the process of reassigning your business number from Zipwhip to Heymarket. The good news is that it's a simple process that doesn't interrupt texting with your customers.
Here's a look at the steps it takes to transfer your number:
1. Release Messaging Capabilities
Before you can start the transfer process, you need to ask Zipwhip to release the messaging capabilities for your number. That way, Heymarket will be able to host your messaging services.
Reach out to your contact at Zipwhip to get more information about this process. Since Zipwhip is sunsetting its current text messaging services, its team is prepared to assist with this process.
2. Book a Heymarket Demo
Book a demo to connect with a Heymarket Growth Advisor. In the meeting, you'll get a better understanding of Heymarket's features, and consult with a Heymarket team member about your migration.
3. Connect with Customer Support
Once you've signed up for Heymarket, a customer support team member will reach out to you. They'll answer additional questions about the migration, and guide you through any next steps.
4. Continue Business As Usual
At this point, Heymarket will take the reins to process your migration. Heymarket will ensure you own the number you'll be texting from, assign your number to a Heymarket inbox, then test the number's messaging capabilities.
You can keep texting customers from the Zipwhip platform until the moment the transfer goes through on Heymarket's side. All of your data, from contacts to templates, will be included automatically in the migration.
5. Start Texting from Heymarket
Once the number transfer is complete, you will receive a confirmation from the Heymarket support team. Where you receive this confirmation depends on the initial channel you used to reach out. If you used the Heymarket Support chat, you'll receive a confirmation through the chat. If you emailed in, you'll receive a confirmation in your email inbox.
At this point, your team can start using Heymarket to connect with customers.
Transfer Complete
Because you can text customers from Zipwhip while the process unfolds on Heymarket's end, your customers will experience continuous service. Just ensure your team has explored Heymarket's interface before you officially switch platforms. That way, you can maintain a high quality of customer service when you start texting from Heymarket's platform.
Like the look of this porting process? See how Heymarket compares to Zipwhip.