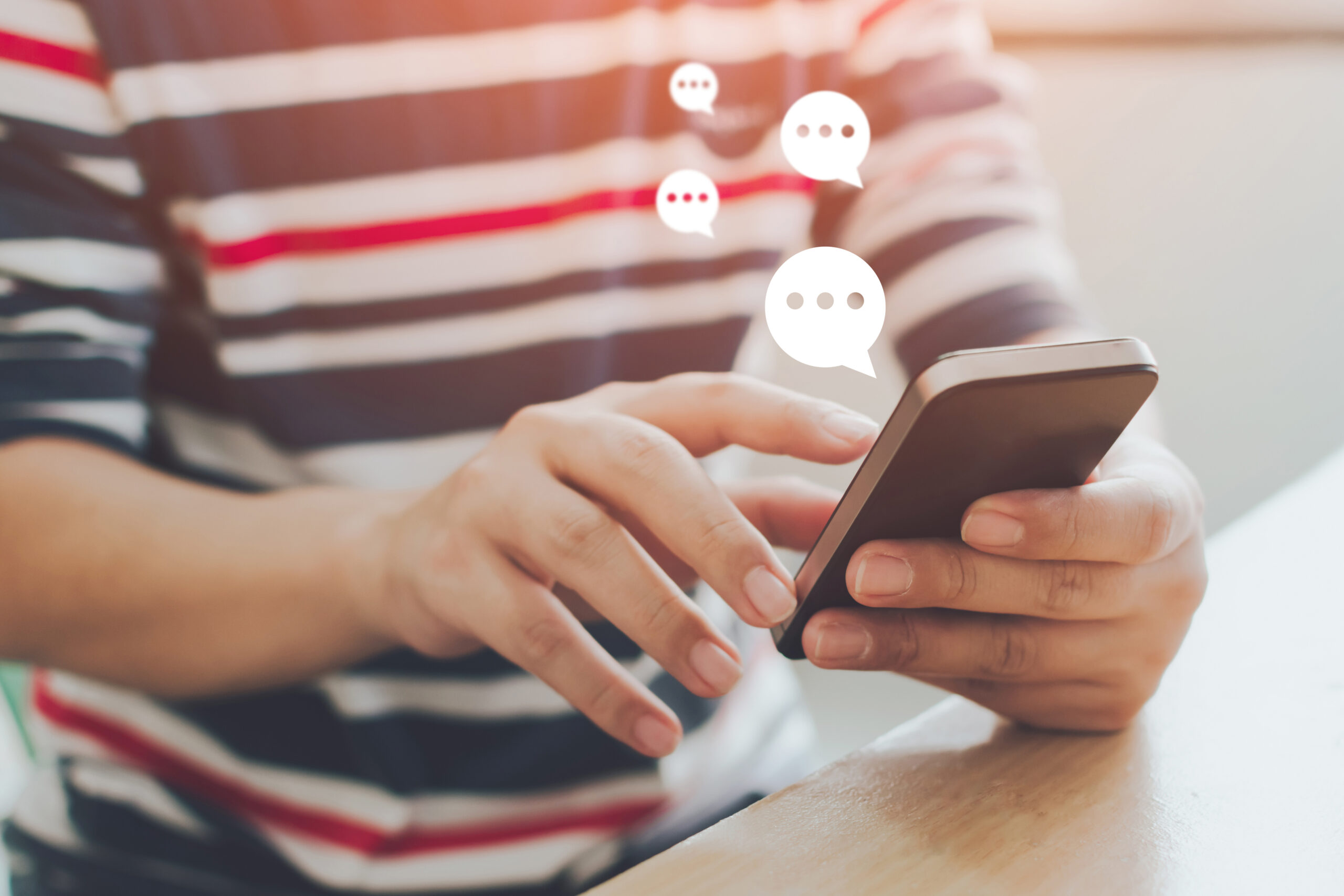 Conversational customer engagement is a new, comprehensive business text messaging strategy. However, some of its tactics may seem similar to strategies that your team uses every single day. 
Having this familiarity with some aspects of conversational customer engagement is a huge leg up if your team decides to adopt the strategy (or if you already have), all you'll need to do is amplify the tactics that you're already using—and add those that you're missing. 
Read on to learn how you're already using conversational customer engagement, and how to ramp it up. 
Your Team Uses Conversational Customer Engagement if it Prioritizes Inbound Texts
Does your team focus on answering inbound customer texts rather than sending SMS marketing content? Then your strategy already aligns with the main goal of conversational customer engagement.  
Conversational customer engagement focuses on inbound customer texts. Teams that use this strategy aim to resolve customer queries quickly and accurately. However, conversational customer engagement emphasizes the person-to-person side of texting as well as speed. 
Take your strategy to the next level: To personalize replies to customer texts as much as possible, use key efficiency tools like the shared inbox, templates, lists, automations, and SMS integrations. They'll help your team maintain a fast reply speed while ensuring texts seem as though they were sent one by one. 
Your Team Wants to Build Strong Customer Relationships
There's a good chance your team strives to build great customer relationships. After all, every professional knows that strong relationships are what keep customers coming back for more and promoting your brand to friends and family. 
Conversational customer engagement focuses on building strong customer relationships. However, the strategy focuses specifically on doing so through person-to-person conversations through business text messaging. 
Take your strategy to the next level: To focus your current strategy more on person-to-person conversations, encourage customers to text in whenever they have any queries, big or small. Let them know that they'll always reach a real person—not a bot. 
Your Team Answers Customers Authentically
Depending on your industry, there's a good chance your team answers texts in a natural tone. In other words, you probably try to ensure that conversations are professional, but still casual, like your team members are chatting to new acquaintances. 
Conversational customer engagement requires team members to sound as authentic as possible. This way, customers will know they're chatting with a real human and not a bot. When customers know they have a person on the other end of the line, they're more likely to reply and feel like they've made a real connection with your team. 
Take your strategy to the next level: Consider allowing your team to include pre-approved emojis and GIFs in your texts. These small images will help customers understand that there are real people on the other side of the conversation. 
Your Team Always Sends Content with Value
If your team is like most that use business text messaging, there's a good chance you only send valuable content. Customers will quickly unsubscribe from your SMS list if they receive any texts they consider junk mail. 
Conversational customer engagement is all about only sending content with value. While the strategy focuses on answering incoming customer questions, it does empower teams to send customer engagement messages to stay in touch with customers. Teams will send order notifications, customer feedback requests, and even polls to connect with customers.
Take your strategy to the next level: Ensure each and every text you send includes a CTA. CTAs should let customers know that you want them to reach out with any and every question they have. The right CTA will encourage customers to start conversations. 
Your Team Relies on Business Text Messaging 
Business text messaging is a popular strategy. With a high open rate of 98% and 8x the response rate of emails, business SMS is a no-brainer for fast customer communications. 
Conversational customer engagement relies on messaging channels alone. These channels were built for personal conversations. When customers use them to connect with brands, they are more likely to have authentic conversations that build strong relationships. 
Take your strategy to the next level: Integrate other messaging services with your business text messaging platform. This way, you can answer all incoming customer queries in once place. You'll want to include both native SMS apps and other messaging services like Facebook Messenger, WhatsApp, Google's Business Messages, and Apple Business Chat. 
Want to learn more about conversational customer engagement? Check out our blog.