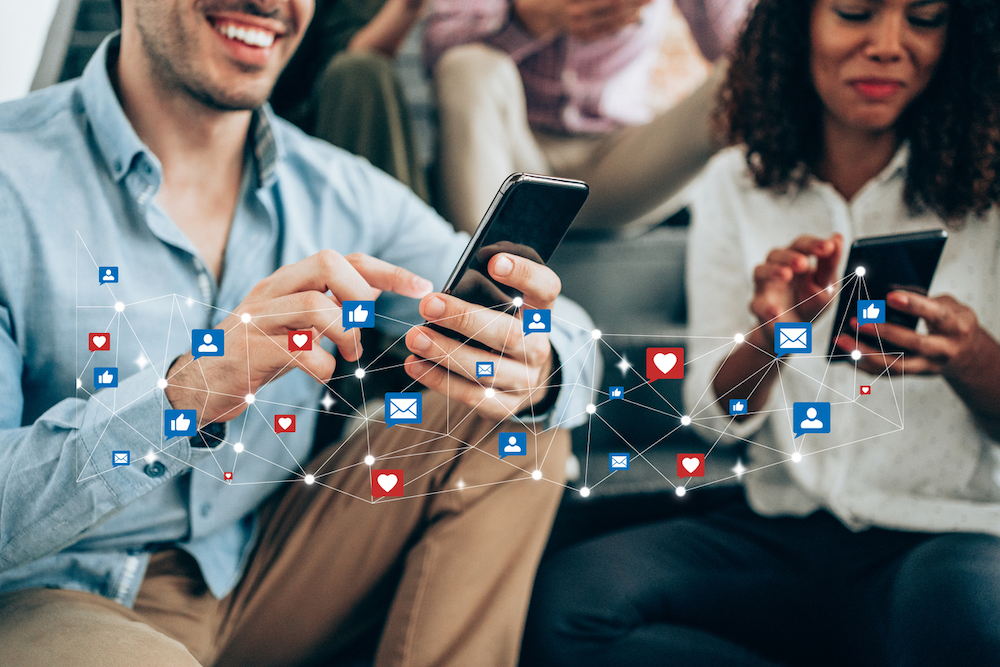 What happens when you connect two powerful eCommerce platforms like Shopify and Instagram? The combination makes customer conversations faster, more personalized, and more seamless than ever before. 
How to Connect Instagram Messaging to Shopify
It's easy to connect Instagram to Shopify. It's a three-step process:
Get an

omnichannel messaging platform

. Your omnichannel platform will be the link between Shopify and Instagram. Make sure you choose a platform that supports integrations with both Shopify and Instagram, or offers an integration with

Zapier

. 

Integrate Instagram with your messaging platform

. It should be easy to integrate Instagram with your platform. Once integrated, Instagram messages will arrive right in your

shared inbox

alongside customer messages from other services. 

Integrate Shopify with your messaging platform

. Again, it should take minutes to create a Shopify SMS integration with your messaging platform. Afterwards, your messaging platform can share data between Instagram and Shopify. They will be able to "speak" to one another too, empowering one platform to take actions based on triggers in the other. 
Now that you have been able to connect Instagram to Shopify, you've got yourself a Shopify Instagram integration. Let's explore three key ways to use it. 
Syncing Shopify and Instagram Messaging Data
One of the top benefits of a Shopify Instagram integration is data syncing. Once you've set up the integration, the two platforms can share data. Then, whenever you add or edit a contact in either platform, the other platform will automatically update with this data. 
Regular data syncing can help you:
Save time that you would have spent manually cross-checking and updating both platforms

Get an up-to-date picture of customer history across both Shopify and Instagram 

Personalize Instagram messages with accurate data
Syncing Shopify and Instagram data through a messaging integration speeds up your messaging workflows, improves your analytics capabilities, and helps you add that personal touch that customers love. 
Tailoring Conversations with Customer History 
Syncing data between platforms leaves you with a wealth of customer information. Once you integrate Shopify with Instagram, you can use this data to tailor your Instagram Messaging chats with customers. 
You can use available customer history to:
Check returning customers' custom fields for pertinent Shopify information as you're messaging

Preemptively answer questions with that information, streamlining conversations

Use Shopify custom fields in

messaging templates

to personalize high-frequency messages
Adding personalized details to Instagram Messaging chats takes the customer experience to an entirely new level. With Shopify and Instagram working together, adding that personal touch takes little extra time, too. 
Automating Shopify Instagram Messages
Automations are one of the most powerful benefits of an omnichannel messaging platform. They help you save time on simple tasks you repeat over and over, day in and day out. With the Shopify Instagram integration, you can automate key Instagram messages. 
You can:
Create customized auto replies for returning customers.

When returning customers write in, send them customized auto replies using Shopify custom fields, like order numbers. 

Schedule follow-ups

. Customers may make purchases after they ask questions via Instagram. Send a follow-up via Instagram Messaging with the appropriate Shopify custom fields to add that personal touch. 

Set up auto replies

to respond to customers as soon as they get in touch, even when your team can't be there. Use during-hours auto replies to manage customers' expectations of when a live agent will respond, and

after-hours auto replies

to reiterate your business hours and answer FAQs. Use custom fields to

personalize your auto replies

so they feel just like a team member responding in real time.
Automations help streamline your Shopify Instagram integration further so you can create a personalized, responsive, and valuable Instagram Messaging experience for customers.  
Have questions about the Shopify Instagram integration? Check out our blog.