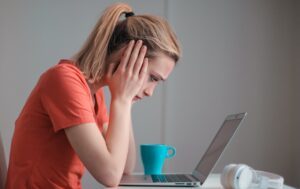 Your teams are going to spend a lot of time on their business text messaging platform. That's why it's so important to choose the right one in the first place. 
Most business texting solutions offer one key service: they can send a lot of text messages at once. But beyond that, they differ. When you're exploring platform features, it's critical to look for certain friction points. If you choose a platform with these friction points, they may reduce platform use, slow down your team, and even lower customer satisfaction. 
Read on to learn about 5 of these friction points, how to identify them, and what to look for instead. 
Clunky User Interface
No modern web or phone app should have a bad user interface. This is especially true for B2B apps, which are supposed to work well on an enterprise-level scale. Consumerization of IT has led professionals to expect business apps to work as seamlessly as apps such as Gmail, Uber, and Spotify. A poor user experience can turn your team off your business text messaging platform and even interrupt customer conversations. A clunky user interface may prevent new team members from learning the tool, too, extending the training period. 
When testing platforms, look for: 
Extremely slow loading times

Icons that are difficult to understand

Crowded screens

Navigation inefficiencies
The business text messaging platform you choose should be quick to load and easy to navigate. It shouldn't take more than a day to figure out how to effectively use most of its features. A modern UI should immediately feel familiar to users. (It's a messaging app, after all!) It should also work seamlessly with mobile.
Few Efficiency Features
Most business text messaging platforms will let you send a large number of messages at once. However, not all of them will empower teams to quickly personalize these messages or manage them efficiently. A lack of efficiency features will reduce team productivity.
You'll need to choose a platform that offers:
Efficiency features help teams send, answer, and organize texts. Robust efficiency features can help employees handle many more customers while still maintaining a high CSAT score.
Underdeveloped App Integrations
Your business text messaging app should offer SMS integrations with over-the-top (OTT) messaging apps, internal chat apps, marketing automation software, CRM systems, and customer service platforms. But make sure these integrations are robust. Underdeveloped SMS integrations can slow down your team's workflow, adding yet another app that they have to juggle. 
Depending on the app, an integration should include:
Synced systems.

An SMS integration should empower both systems to share data automatically. For example, if a contact is added or altered in one system, it should be automatically added or altered in the other. Synced systems should be available for nearly all apps. If not, your teams will have to spend time manually updating contacts in each platform. 

Texting from within the interface.

Many SMS integrations also empower teams to text from within the integrated app's interface. This can be particularly useful with customer service platforms and CRMs. For example, when a customer service agent is reviewing customer engagement and notices that one customer hasn't been active recently, the agent can quickly send a check-in text. Without this feature, team members will take more time to work with two platforms at once. 

Trigger and action capabilities.

Certain SMS integrations facilitate triggers and actions. For example, you can set one platform to perform an action (like sending a text) when the other platform receives some kind of trigger on its end (like receiving an opt-in from a web form). Without these action capabilities, it's hard for your teams to streamline their workflows. 

Robust API capabilities.

Your business texting solution should offer documentation that is available online and a robust set of REST-based APIs. These items enable your business text messaging solution provider to create unique integrations with your favorite tools. 
Be sure to check a platform's integration capabilities before you commit. Robust integrations can streamline your team's performance, boosting productivity.
Narrow Administrative Controls
Data security is critical in this day and age. Your teams must protect customer data by ensuring that only people with the right permissions can access it. A lack of administrative controls makes it more difficult to keep customer conversations and data secure. 
Ideally, your business texting solution should offer roles and permissions that include:
A variety of roles.

You should be able to choose roles based on seniority and job type. Your business text messaging platform should offer roles with complete access, limited access, and basic access. 

Multiple permissions levels.

Permission levels should allow team members to use the parts of the platform that they need. For example, some team members may only be able to add contacts, while others can text customers. 

Easy administration capabilities.

Roles and permissions should be easy to set for teams. Your business texting solution should offer an easy-to-navigate interface that lets you select options with ease. 
With ample roles and permissions capabilities, your business should be able to protect customer data within your internal teams.  
Limited Reporting
Your business text messaging platform must have reporting capabilities. A lack of reporting, or limited reporting, can hinder your team's ability to make improvements to your team performance or SMS strategies. Your team will also struggle to tie business text messaging to KPIs, making it difficult to justify the spend.
Ensure your business texting solution offers:
Internal reporting

. Your platform must report on internal team performance if you want to ensure your team is doing its best. Look for metrics like agent response time and resolution rate. These numbers can tell you whether your team needs more training. 

External reporting

. It's also important to see how customers are responding to your team's texts. Look for metrics like response rate and unsubscribe rate. These numbers can tell you how well customers are engaging with your messages, and whether you need to adjust your content strategy. 

Easy-to-read charts.

You shouldn't have to perform complex algorithms to figure out how your team is performing. Your platform should automatically display critical data in digestible charts, so your teams can understand their performance quickly. 

Exporting capabilities

. Your team may want to compare communication channels, to see which are performing best. Your business text messaging platform should offer reporting exportation capabilities to ensure that you can measure differences between channels. 
Reporting is vital to improving your channels. With thorough reporting capabilities, your teams can make strides, determining how to better connect with customers in the future. 
Ready to test out a frictionless business text messaging platform? Try our text service for business for free today.