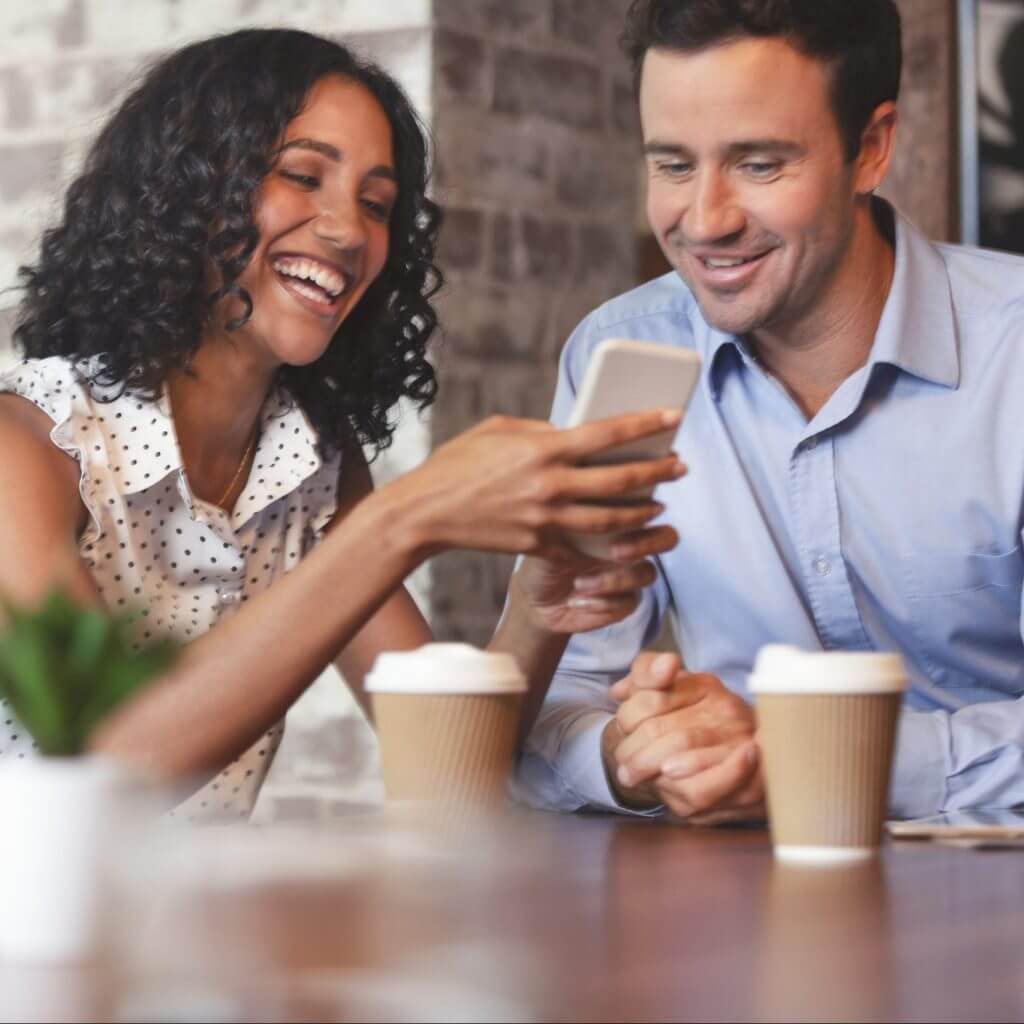 Business text messaging has changed how teams interact with leads and customers. Now, they engage with their target audiences more frequently and answer their questions faster than ever before. With help from the HubSpot SMS integration, business text messaging has also changed how teams use HubSpot. 
HubSpot has established itself as an essential tool for marketing, sales and customer service teams as they engage with customers in every stage of the flywheel. So how has business text messaging changed how teams use this core platform? Let's explore the three top ways. 
Teams Now Include Business Text Messaging in Workflows
HubSpot's automated workflows are a team favorite. Marketing, sales, and customer service teams most frequently use email workflows to send leads and customers a series of content tailored to their actions. Now, they're including business text messaging, too. 
For many teams, adding business text messages to content workflows boosts open and reply rates. Texting has:
Many teams include texts in their email workflows, sending them once leads and customers don't reply to one or two emails. Team members simply create a workflow that includes "Send email" as an action, and add an if/then branch that checks whether they opened the email. For the branch indicating they did not open the email, they add an action to "Send SMS With Template" and select the SMS template of their choice. 
Just as team members can with emails, the HubSpot SMS integration also empowers professionals to include HubSpot contact tokens in these texts. Sending a key message through multiple channels is a powerful way to re-engage an audience.  
Teams Have Centralized Their Activities in One Platform
Most teams rely on multiple web apps to complete their daily tasks. For example, a customer service team may use the HubSpot Service Hub for tracking email tickets, and a texting tool for resolving SMS queries. Advanced business text messaging platforms empower teams to centralize their activities in HubSpot. 
Now, teams that use HubSpot integrate the two platforms to:
Text leads and customers right from within the HubSpot platform

Set up advanced SMS drip campaigns and automat

ed workflows

through HubSpot

Use HubSpot properties to assign messages to team members (e.g., if an associated HubSpot deal size is X,

create a task for

Y team member

to follow up

) 
Centralizing activities in HubSpot has streamlined tasks and projects for many teams. Instead of spending time switching between platforms, they can do everything within HubSpot. It's a great way to stay focused and save time—while reaping the benefits of business text messaging. 
Want to learn more about texting from HubSpot? Check out our guide to texting throughout the HubSpot customer lifecycle.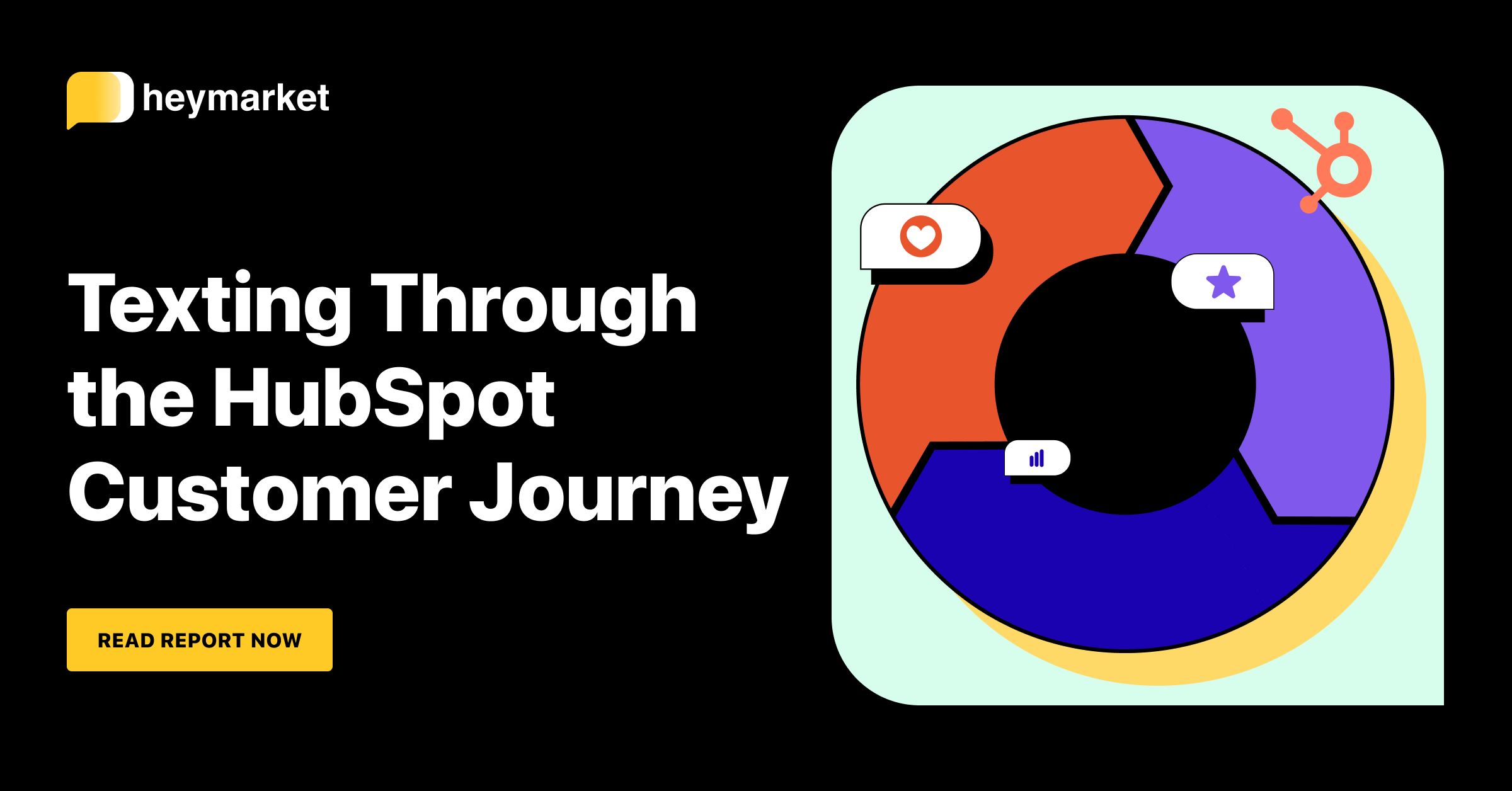 Teams Have Increased Their Understanding of Customers
HubSpot offers powerful reporting and CRM capabilities. Teams can ditch hundreds of marketing, sales, and customer service spreadsheets for their streamlined online analytics tools. They can also review customer interactions and gauge their sentiment through HubSpot's detailed activity timeline. Now, teams are adding business text messages into the mix. 
A HubSpot SMS integration allows teams to:
Save business text message conversations within HubSpot

Sync all data between platforms, so custom fields

(properties in HubSpot)

updated in one platform automatically update in the other

Track campaigns with text messaging against email-based campaigns to understand how customers are responding to texts
Business text messaging has empowered teams to access customer history information in a single place. This has helped them improve their understanding of leads and customers, and how they interact with their businesses through multiple touchpoints. Ultimately, combining HubSpot and text messaging helps businesses target their audiences better, providing leads and customers with products, services, and content that they connect with.
Want to learn more about how your teams can text from within HubSpot? Check out our guide to texting throughout the HubSpot customer lifecycle.