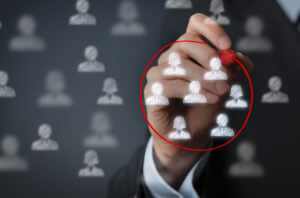 Customers like business text messaging because it feels personal. They're used to texting their family members and friends, so when your team members text them, it feels authentic. If your business is doing it right, each text customers receive is brief, direct, useful—and personalized. 
Business text messaging platforms can automatically personalize outgoing texts, using merge tokens to insert customers' custom fields information. But even with that key capability, teams should also use SMS lists to make their messages even more personalized.
As every marketer knows, the more targeted a message is, the more likely it will resonate with its intended audience. When planning a mass text or SMS marketing campaign, teams should narrow their SMS lists as much as possible. Then, they can create SMS templates that are hyper-targeted to each list.
To help your teams create effective, targeted campaigns, we've rounded up 15 ways to segment your business text messaging lists. 
Let's dive in.
How to Segment Your SMS Text Marketing Lists 
Segment by Subscription Date
Customers who have recently opted in should receive messages different from customers who opted in a while ago. Set your business text messaging platform to automatically add new opt-ins to a list. Consider automating a welcome text for those customers as well.  
Segment by Past Purchases
Customers who have purchased from your business in the past should receive highly customized follow-up texts that ask about their satisfaction with their last purchase. Use custom fields to list the order number, if not the name of the product itself. Your team may also want to send CSAT survey requests to these customers. 
Segment by Purchase Interests
Once customers text in with a question about a certain product, add them to a list indicating product interest. Later, you can text them with product updates or similar product announcements. 
Segment by Cart Abandonment
If you have an SMS integration connecting your business text messaging platform with an eCommerce platform, you can automatically send texts to customers who abandon their carts. Add these customers to a cart abandonment list so you can send another follow-up at a later time. You can even create a special list for customers who seem to abandon their carts often, encouraging them to make a purchase next time. 
Segment by Sales Cycle Stage
No matter your company industry or size, you'll have customers in various stages of the sales cycle. For SMS marketing campaigns, each group should receive different texts. For example, you might want to segment them into 3 separate lists: new leads, qualified leads, and customers. 
Segment by Loyalty Status
Established customers need to be nurtured in order to feel as though they are appreciated by your company. Add long-term customers or customers who are part of your loyalty program to a special list. Send these customers VIP deals or new product announcements. 
Segment by Satisfaction Index
When customers return surveys, their responses should be marked. Customers who send in lower CSAT scores might be added to a low-satisfaction list, where your team can easily send them feedback follow-ups. 
Segment by Survey Status
If customers haven't responded to a feedback survey, add them to an SMS drip campaign. The campaign will regularly circle in with these customers, reminding them to fill out the survey when they can. 
Segment by Interaction Frequency
Customers who frequently text your business are more likely to appreciate receiving texts. Add customers who connect with your brand at least once a month to a list. Send them everything from company updates to survey requests. 
Segment by Cross-Channel Interest
If your customer has signed up for your email newsletter in addition to your SMS services, they should be added to a special email-SMS list. These customers can be targeted with special cross-channel campaigns, ensuring that your content gets across to them one way or another. 
Segment by Event Attendance 
Customers who attend your local events—or drop into your brick-and-mortar store—should also be added to a specific list. Your team can send these customers event invitations and in-store notifications, encouraging them to come through your doors more often. 
Segment by Entry Point
Your business text messaging platform can detect the channels your incoming messages are from. Teams can easily send Apple or Android-specific messages for a new app or feature to customers who come through those entry points. 
Segment by Location
For larger campaigns, segment based on location. A customer from a small town in the Midwest might enjoy a notification that their favorite store will have a stall at the local fair, while a customer from NYC might enjoy notifications that a store is open late hours during a blizzard. 
Segment by Job
If you run a B2B business, a customers' job is an important factor in what content you will send them. Segment lists by type of job, industry, or seniority level—each category will require a different tone and content.
Segment by Persona
Your marketing or sales team might have a few preset customer personas. Extend your usual marketing targeting techniques to business text messaging, and create a specific list for each persona, too. 
Want tips about segmentation specifically for your team? Ask us your questions.