Updating captains and teams with last minute changes usually means sending a group text message, where each person sees every reply. While email is great for sending registration forms, league members often don't check it and miss deadlines. Reminding teams of upcoming games, in a reliable but unobtrusive way, is critical towards moving your season forward.
With an open rate of 98% and reply rates as high as 80%, text messaging can help you complete registrations on time, keep teams on the same page, and reduce missed games. SMS is also perfect for scheduling shifts with your staff of referees, volunteers, and coordinators.
Request Demo
Watch Video
Parents and volunteers hate being on group text messages that can quickly spin out of control with replies. I use Heymarket with our PTA for event reminders and my kids' soccer league for game time changes. It's perfect for keeping everyone up to date, while their replies are only sent to me.
- Jaime Cottini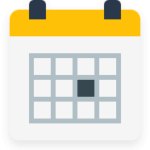 Changes to Game Schedules and Locations
Use Heymarket text messaging to notify team members of changes to a game's location or schedule. Create a list of contacts for each team or league, and send a single template to all of them at once. They won't see each other and can reply privately to you.

Tracking Registrations
Provide team members and parents a dedicated number to confirm registration and ask questions. Send a reminder message to a list of everyone in your league with instructions on completing the registration. Your message can include photos, links, and email addresses. They can reply privately to confirm registration, ask questions, and send photos. With Heymarket shared inboxes, anyone on your team can answer questions as they occur.

Schedule Game Reminders
Organizers can use a Heymarket template with a scheduled message to remind teams the day before about a game's location, time, and equipment to bring. Heymarket personalizes each message by auto-inserting the first name of each contact.

Scheduling Shifts and Updating Staff
Scheduling staff and shifts is simple with Heymarket text messaging. Just create a list of contacts for each shift. Then, send a single message to all of them at once. They won't see each other and can reply privately to you. Text messages can even include links to your scheduling software. Use the same lists to send training tips and critical updates for each shift.
Companies that trust Heymarket