Text Messaging for Members and Class Updates
Joining a gym and staying active can be difficult for many people. As a fitness center, gym or personal trainer, one of your greatest challenges is inspiring and motivating clients to stay engaged and fit. Text messaging allows for timely, personalized communications to keep clients engaged, motivated and coming back! With reply rates as high as 80%, gyms and trainers are turning to text messaging to attract new members, efficiently communicate with existing ones, and easily offer motivational tips.
Request A Demo
Watch Video
Heymarket makes it simple for me and my coaches to stay in touch with over 100 clients. We can notify them of schedule changes, hold them accountable, and give them the personal touch and attention that they deserve. We love it, and our clients appreciate it.
- Coach Aaron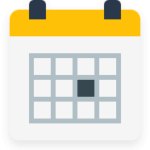 Texting to Schedule Appointments and Send Reminders
Personal trainers can use a Heymarket template with a scheduled message to remind clients the day before about a training session. Heymarket personalizes each message by auto-inserting the first name of the client. Clients can reply to confirm. Trainers can quickly reschedule by accessing their calendar from Heymarket and tapping available times.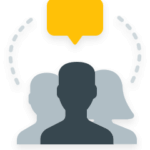 Scheduling Shifts and Updating Staff
Scheduling staff is simple with Heymarket text messaging. Just create a list of contacts for each shift. Then, send a single message to all of them at once. They won't see each other and can reply privately to you. Your text message can even include a link to your scheduling software. Use the same lists to send training tips and critical updates to each shift.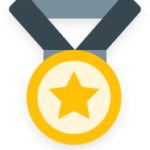 Motivate Clients
Send daily, weekly, or monthly motivational tips to select clients. Messages can be scheduled and include photos, text, and link. You can even use Heymarket to see which clients viewed the photos.
Companies that trust Heymarket