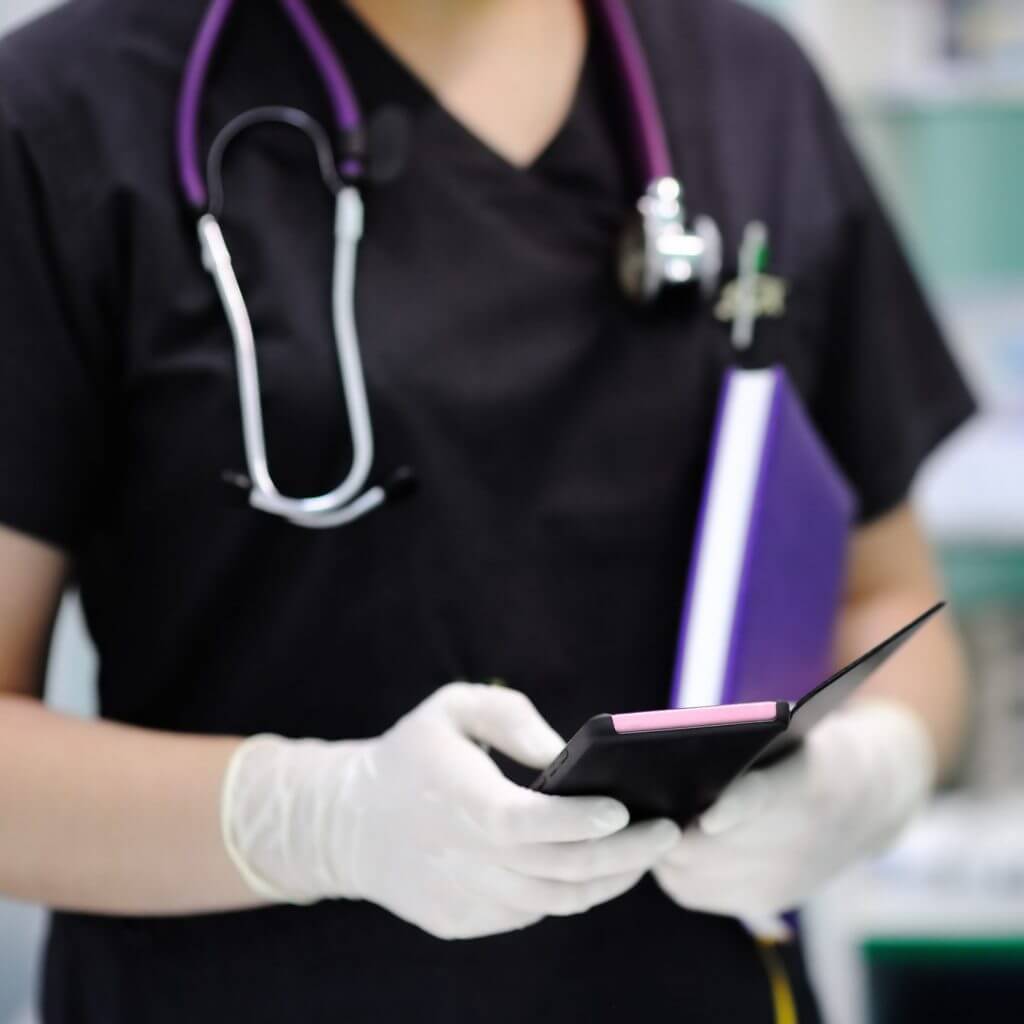 Healthcare institutions share certain challenges nationwide. Slow patient communications and high missed appointment or bill rates are just part of the territory. But with help from SMS for healthcare, you can mitigate these inefficiencies. 
SMS for healthcare solutions help your administrative teams send, receive, and manage patient texts. Certain platforms are HIPAA- and SOC 2 Type 2- compliant, which means they sufficiently protect patient contact data while it's in storage and transit. You need a complaint platform to keep patient data safe while you streamline your operations.
Read on to learn how SMS for healthcare can help your team make inefficiencies a thing of the past. 
Improve Patient Communications
Traditionally, patients have had to call your office if they want to contact your team. But many patients don't feel comfortable calling, or may not have time to focus on dedicated phone calls. Likewise, they may not have time to answer phone calls or dig through their email inboxes to read written content. When patients are reluctant to chat with your office, they're less likely to seek care or review important administrative content your team sends, like scheduling reminders, appointment follow-ups, or paperwork requests. 
Patients do, however, feel comfortable sending and receiving texts—and they'd like to text your team. In fact:
9

7

% of Americans

own some type of cell phone

89% of consumers

want to message businesses

83% of patients

say they welcome message reminders from their providers about checking blood pressure, doing rehabilitation exercises, taking prescribed medications, scheduling follow-up appointments, or other similar activities
SMS for healthcare makes it easy for patients to connect with your team. Simply publish your SMS number and an opt-in keyword on all of your websites and social media pages. When patients text in, their messages will arrive right in your shared inbox, where any permissioned staff member can respond. After you resolve patients' initial queries, you can reach out separately with important reminders and other updates.
Pro tip: Don't forget to let patients know how to opt out of your SMS program in each initial text you send. They should be able to text a keyword, like STOPALL, and your platform should automatically opt them out. 
Decrease Missed Appointment Rate
s
All healthcare organizations face missed appointments. It's a problem when it comes to patient care because patients need to stay on top of important health issues. It's a problem when it comes to revenue because a missed appointment costs resources (like time) that your institution can't make up. There are many reasons patients might miss appointments. You can't stop work emergencies or transportation issues, but you can reduce the amount of patients who lose track of their appointment details or simply forget.
Patients can easily overlook email and phone call appointment reminders. But they'll rarely overlook an SMS message—and there's a good chance they'll reply, too. In fact: 
When you send appointment reminders via SMS, there's a much higher chance that patients will read your messages and show up to their appointments. Plus, if they need to reschedule, they're more likely to send your team a quick text to get that process started. Healthcare SMS also works well for billing reminders—another key operational challenge. Send billing reminders via SMS, and patients can text back with any questions. 
Pro tip: Set up a series of appointment or billing reminders with an SMS drip campaign. You can send personalized messages on the schedule of your choice. You can even set your SMS for healthcare platform to remove patient names from a contact list when their custom fields change to "confirmed" or "paid" in your patient management platform. (This is possible if your patient management platform offers Zapier triggers.)
Prevent Rule or Regulation Violations
In the post-pandemic world, your organization has probably made a lot of changes. There's a good chance you have lowered the number of people allowed in your office, instituted new sanitary requirements, or even set up a waiting room in your parking lot. Whether or not these changes last, it's important that your team clearly conveys them to prevent confusing visiting patients. The more your visitors know about these requirements, the more likely they'll adhere to them. 
You can use a healthcare SMS solution to:
Share operations updates 

Answer real-time questions about your hospital operations

Ask for feedback about new layouts and processes
Engaging in two-way conversations about your facility's rules and regulations is a good way to help patients adhere to them. Plus, any contact with patients helps establish a stronger, more communicative office-patient relationship. 
Pro tip: Create an auto reply that answers FAQs. For example, when your SMS for healthcare platform receives texts with the key phrase "is a mask required," it can automatically send a reply. 
Want to learn more about using SMS for healthcare? Check out our blog.