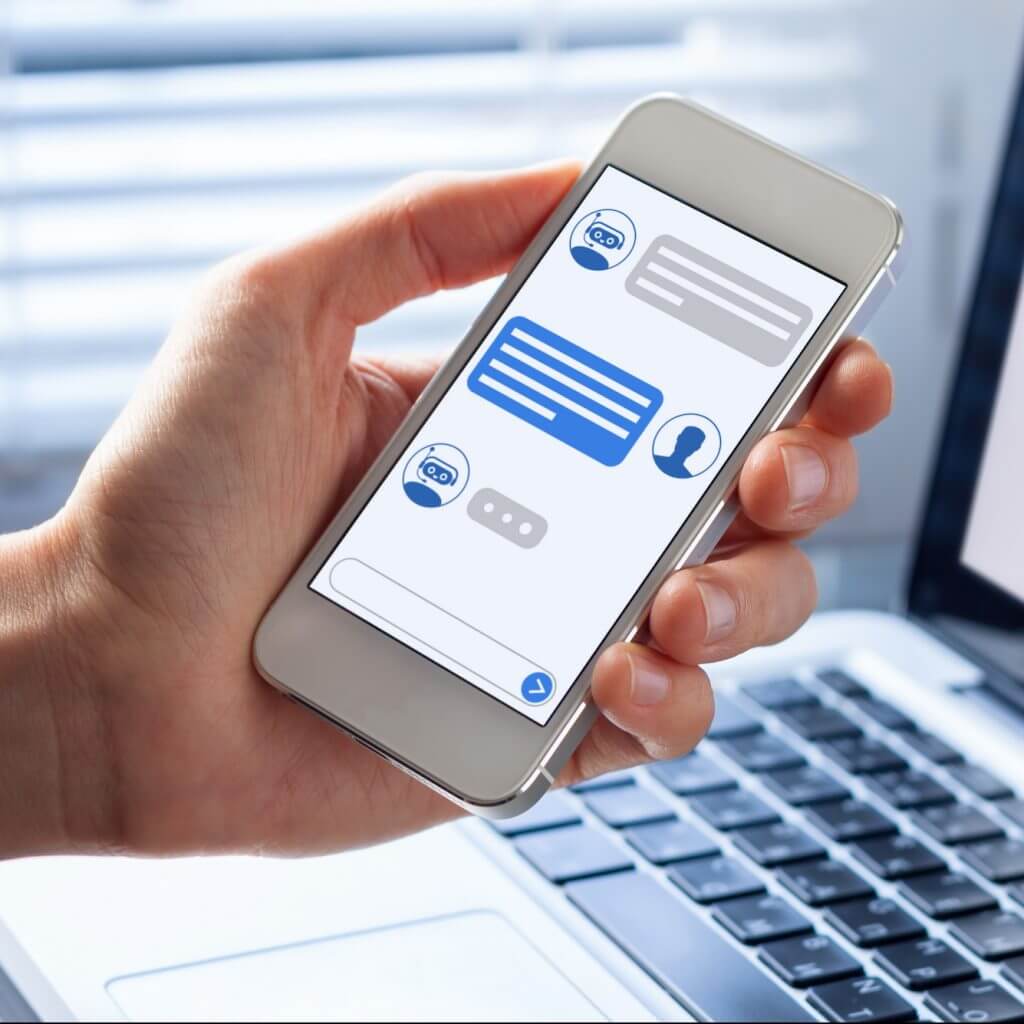 Your customers usually want to speak with real humans, not bots. But when you have a high volume of incoming customer queries across all of your messaging channels, it's necessary to manage some tasks with a chatbot. Enter omnichannel chatbots. 
You can seamlessly transition customers from omnichannel chatbots to team members. All you need is help from an omnichannel messaging platform. With the right setup, customers won't ever know that automations resolved their initial queries or FAQs. 
Let's dive in.  
Step One: Set Up the Integration
You need help from a messaging platform to enable omnichannel chatbot-to-team member transitions. An omnichannel messaging platform can integrate with native SMS apps and messaging channels like Facebook Messenger, WhatsApp, Apple Business Chat, and Google's Business Messages.
An omnichannel messaging platform empowers your team to receive and answer all customer messages in one place. It also empowers you to create an omnichannel chatbot that responds to queries from each of those channels. 
Ultimately, your omnichannel messaging platform is the tool that enables your omnichannel chatbot to seamlessly transition customer conversations to team members. 
Want to learn more about engaging with customers on their favorite channels? Check out our Omnichannel Messaging Guide.
Get the Guide
Step Two: Use Your
Omnichannel
Chatbot for Basic Tasks
Customers often message in with basic questions about business hours, holiday specials, daily menus, return policies, or release dates. You don't need to individually answer each of these simple queries. Let your omnichannel chatbot answer them with auto replies. 
You can set up auto replies in your omnichannel messaging platform. In fact, you can enable auto replies across all of your integrated channels. To set up an auto reply, all you need to do is:
Select the trigger

. Your trigger can be an initial customer message, a certain time of day, or a specific keyword in a customer message. 

Choose the action

. For auto replies, your action will always be "send a message." 

Create a relevant

SMS template

. Your SMS template will be the message your platform sends when it detects the trigger. Create replies that are as human-like as possible, using a casual tone and emojis if appropriate. 
Customers usually want to chat with team members, but for simple questions, it's appropriate to replace human interactions with a personable auto reply. 
Step Three: Route Customers from Your
Omnichannel
Chatbot to Live Agents
Your omnichannel chatbot can handle plenty of basic tasks. But in many cases, it will need to route customers to your live agents—team members who can help them in the moment. 
To create a seamless transition for advanced questions, set up a transitional workflow. A chatbot-agent handoff may look like the following example: 
A customer texts in with a simple greeting.

Your chatbot responds, "Hi! How can I help you today?" 

The customer does not write back with any of the keywords that would trigger an auto reply. 

The message is automatically routed to your

shared inbox

, where an agent can quickly reply.
You can also set up a workflow where the chatbot gathers additional information about a specific topic. For example, a return request may have following workflow:
A customer texts in with a simple greeting.

Your chatbot responds, "Hi! How can I help you today?" 

The customer writes a reply that includes the phrase "make a return." 

Your chatbot responds, "I'm so sorry your order didn't work out for you! Let's get that settled. What's the order number?"

When the customer replies, the message is automatically routed to your shared inbox, where an agent can quickly read the information and reply. 
Routing customers from your omnichannel chatbot to an agent can be a streamlined process. With the right workflow, your customers won't know they were talking to a chatbot in the first place—and you can resolve queries that much faster. 
Want to learn more about engaging with customers across all popular messaging channels? Read our omnichannel messaging guide.