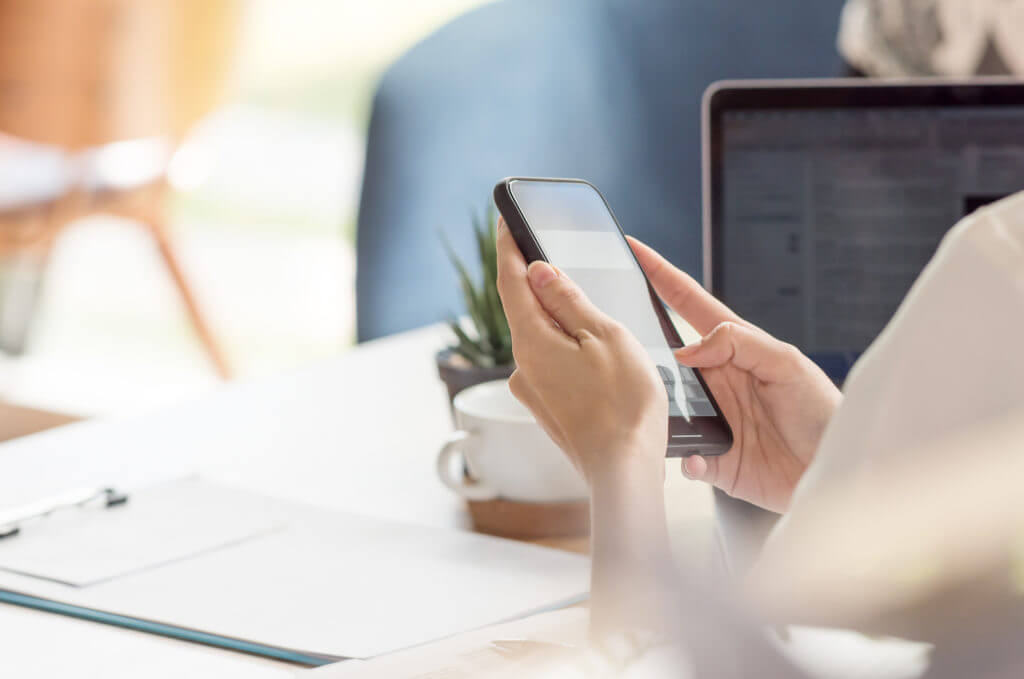 It seems like a day can't go by without a messaging channel offering a new business-class feature. Popular channels, like Apple Business Chat, Facebook Messenger, WhatsApp, Line, and WeChat, have all created extensive platforms for businesses, marketing them as key tools for building customer relationships. 
Even on the most basic level, the fact that messaging channels are opening up to companies can be seen as an intriguing trend. Messaging has eclipsed all other communication channels, becoming the most popular way for people to connect with one another—and with businesses. In fact, 89% of consumers want to use messaging to communicate with brands today. 
But for some companies, the popularity of messaging isn't enough to entice them to start their messaging campaigns. Case in point, an astonishing 48% of businesses aren't equipped to send their customers messages at all. These companies, it seems, don't know that there are far more benefits to enterprise-class messaging platforms than popularity. 
In fact, it's a huge deal that messaging platforms are opening up to businesses—let's explore why. 
Strengthen Customer Relationships
As we've already mentioned, consumers want to message with businesses. When consumers feel comfortable with the channel they use to connect with a business, they're more likely to reach out. And when they're more likely to connect with a business, they are more likely to build a long-term, loyal relationship. 
Some businesses think that if they adopt multiple channels, their teams will have to manage each channel in a different tab on their computers, leading to a convoluted and bewildering web app ecosystem. With today's technology, that simply isn't the case.
Key innovations, like business text messaging platforms, can integrate with all channels, including native texting apps and over the top (OTT) messaging apps. Team members can receive all messages in a single, shared inbox, and customers receive replies through the same channel their query was sent through. 
This kind of modern, centralized interface empowers businesses to offer customers a wide variety of messaging channels, encouraging increased customer communications without overwhelming teams. 
Redistribute Team Time to More Important Tasks
Once customers opt in to a business's messaging program, whether by web form or submitted keyword, that business can send them a wide variety of content. With help from the right technology, these communications can vastly reduce the time team members spend on small, repetitive tasks.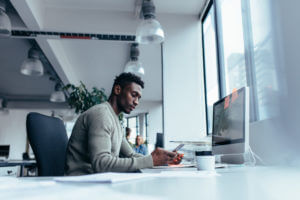 For example, a business text messaging platform offers companies the ability to send highly personalized messages to large lists of customers. These platforms use merge tokens to draw on customers' custom fields, personalizing each outgoing message with critical information as each template is sent. These mass messages can be used for many key communications, including:
Appointment reminders

Emergency alerts 

Order notifications

Return updates
Having team members send this information through messaging channels rather than individually calling or emailing each member saves a vast amount of time that team members can instead spend on more complex projects. 
Resolve More Customer Queries, Faster Than Ever Before
Offering messaging channels as a way for customers to get in contact with your customer service agents is a great way to encourage customers to write in—and receive a speedy response. 
Messaging—texting in particular—is already a fast channel. Unlike phone calls, which are often not answered at all, or emails, which have a slow response rate and low open rate, 98% of SMS messages are read, and the average response time for a text is 90 seconds. Customer service conversations conducted via message are often resolved quickly.. 
With the help of an enterprise-class technology, like a business texting platform, teams can see all incoming messages in a single shared inbox and assign themselves or teammates relevant queries. This centralized system ensures that no messages slip through the cracks. 
Customer service agents can easily balance multiple customer conversations at once. Often, customers step away from their messages to check their calendars, look up order numbers, or conduct another task. With phone calls, agents have to wait for customers to return to the line. With messaging, agents can quickly start another chat or conduct a short task while they're waiting for the original customer to reply. 
Messaging's centralized inbox capabilities, fast response rate, and opportunity for multitasking saves teams large amounts of time, empowering them to resolve customer queries faster than ever before. 
Streamline Team Workflows, Business-Wide
Top-of-the-line messaging platforms even offer automations and integrations that help teams create streamlined business app ecosystems. If a business's new messaging channels have APIs, they can integrate with nearly all web-based apps. 
For example, nearly all businesses track customer data within a CRM or similar system. With today's technology, companies can sync messaging and CRM apps, so that data can automatically be shared between platforms. Most businesses also have their favorite internal chat apps, like Slack. Messaging integrations empower team members to text directly from a Slack channel, so they can collaborate on and send replies to customers within a single interface. 
Automations empower teams to reduce the amount of time they spend completing simple tasks. For example, teams can set up keyword- or time-based auto-replies, which can send personalized replies to incoming messages. Auto routing sends specific agents incoming messages based on their content. SMS drip campaigns, similar to email drip campaigns, can send texts on a predetermined schedule, alerting team members to any responses by list members. 
An integration with Zapier can open up even more automations. Zapier can connect messaging platforms with 1500+ of the most popular business apps available today, allowing your teams to set up triggers and actions that function across multiple systems at once. 
Working together, automations and integrations help teams streamline their workflows and, ultimately, work more efficiently than ever before. 
Overview
More and more messaging apps are opening up to businesses—an opportunity that savvy companies should seize as quickly as possible. Messaging, particularly with the help of a centralizing platform, empowers businesses to strengthen customer relationships, reallocate team time to important tasks, resolve more customer queries, and even streamline team workflows.