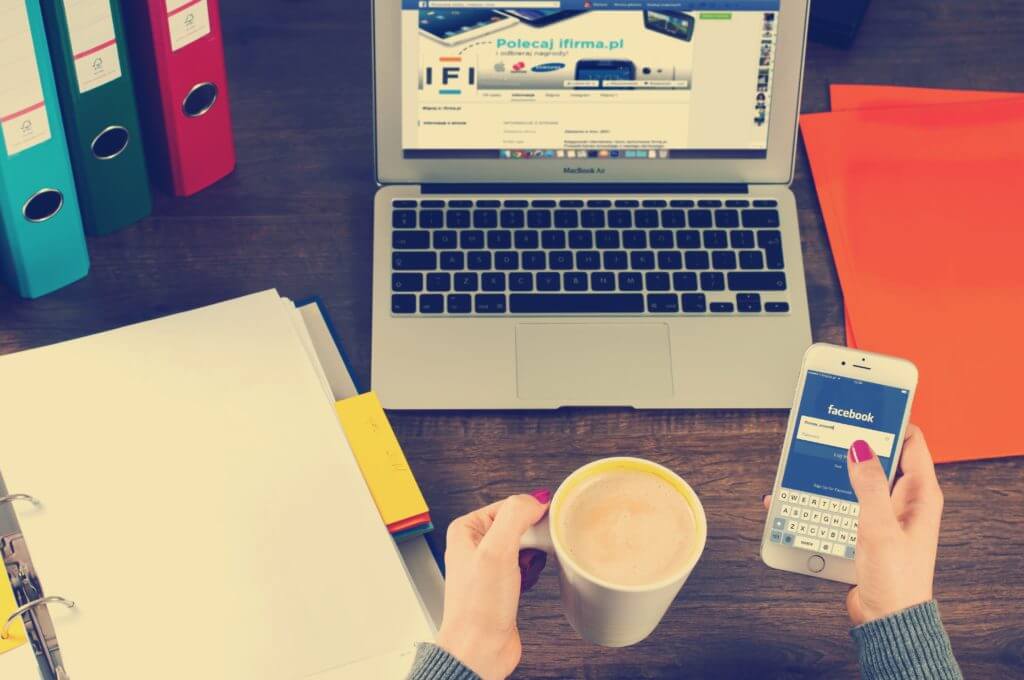 Over the past twenty years or so, a lot of new technologies have captured the public's fancy, but none have been quite so popular as social media and texting. The stats say it all: 97% of Americans texted at least once a day as of 2015 and in 2019, 70% of Americans used social media. In the past decade, businesses have been drawn to the growing value of these two powerhouses. If you're wondering whether the best channel to capitalize on is texting, social media, or another messaging channel, consider this: they work best together. 
To harness the popularity of these two channels, businesses have implemented two key innovations: social media advertising and business text messaging. Both innovations have their strengths, such as the ability to boost brand awareness and increase customer satisfaction. But when they work together, these two innovations are far more effective.
So how exactly can social media and texting work together? Read on to find out.
Expedite Customer Resolution
Some social media channels have released their own messaging channels, which make it easy for users to connect with their friends—and businesses. Take, for example, Facebook Messenger. Eight billion messages are exchanged between businesses and users through Facebook Messenger every month.
But for businesses who use Facebook Messenger alongside other messaging channels, like native texting apps and other third-party apps, wrangling all of these messages can be difficult. Without a central interface, teams have to toggle back and forth between channels to answer each customer's requests.
Enter business text messaging. 
Modern business SMS platforms offer built-in integrations that empower businesses to receive all messages, no matter whether they're from Facebook Messenger or native texting apps, in a single inbox. When agents respond, these messages are sent back through the format they were received in. 
Integrations between social media and texting are often simply referred to as SMS social media. This seamless, centralized system allows businesses to respond to customers more quickly than ever before. 
Increase the Impact of Social
Media
Advertising
Campaigns
Social media advertising has become a favorite method of businesses for gaining brand awareness, increasing engagement, and even boosting conversions. But while businesses have started to use social media advertising to effectively earn leads, most still struggle to keep their new leads engaged.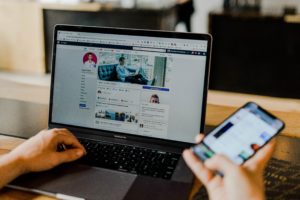 One answer to this problem of engagement is business text messaging. To use SMS social media to successfully engage social advertising leads, teams just need to follow a three-step process. 
Step 1. Ask for Opt Ins
You can offer opt-in instructions as soon as users click on your ads or include your short SMS opt-in instructions on the ad copy or image. An opt-in request can easily be integrated into a Facebook Lead Ad or similar ad format. A Lead Ad might look like this:
Text in "NEWPRODUCT" to 415-562-0100 to opt-in and learn more about our new product.
Step 2. Import and Organize Your Lists
If you get a list of earned leads who have opted in via a comment box or form, you'll want to important them into your business text messaging platform. Go ahead and segment your leads into lists based on the original targeted groups, so you can tailor texts as much as possible. And don't forget about custom fields; while it takes a little more work up front, adding custom fields to your new contacts will allow you to personalize your text messages using merge tokens. Your SMS platform should enable you to import contacts via a native integration with your CRM, through an API, or even by uploading CSV files with lead information. If the platform is advanced, it should be able to integrate directly with social media channels or your CRM, and automatically update with new lead information. 
Step 3. Engage Your Leads 
Don't wait to engage your leads via SMS social media. A study revealed that businesses who attempted to reach leads within an hour were nearly seven times more likely to qualify their leads than those who waited 60 minutes. To ensure your teams never miss an engagement opportunity, you can create an auto-reply for new leads and craft drip campaigns to check in periodically. 
Expand Your Social Media Following
When you're running a social media advertising campaign, it makes sense to push your communications toward business text messaging, so that team members can answer customers as quickly as possible. But you can also use SMS social media to encourage customers to view and follow your social media pages. 
While business text messaging should be primarily used for resolving customer problems or sending notifications, there are some key ways to increase customer awareness of your social media presence. These include:
Adding links to social media pages at the end of conversations

Encouraging customers with common questions to find more information (or regular updates) on your social media accounts

Informing customers about key social media events, like tagging campaigns or other engaging activities
Is texting social media? No, they're two entirely different things. But they can work together to ensure they both succeed. By publicizing your social media pages via your customers' favorite communication channel, you'll increase your social media following—and impress customers who know you want them to stay up to date. 
If you find yourself asking is texting social media? we'll be happy to clarify. Just drop us a line.