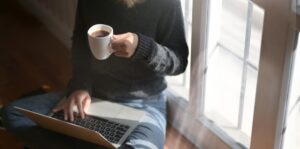 As the business world responds to new challenges from COVID-19, your team is probably reconsidering your SMS marketing initiatives. Some ideas that seemed stellar during 2019 did not age well in the face of unexpected shelter-in-place orders and reduced business activity. 
With little time to pivot, it can be stressful coming up with new SMS marketing ideas. That's why we created a quick guide to navigating SMS marketing in the current environment.
Read on to learn the dos and don'ts of SMS marketing during COVID-19. 
Re-adjust Your Old Campaigns
Before you create any new content, check in with your old campaigns—SMS marketing or otherwise. While it's usually a best practice to automate projects like SMS drip campaigns, these automations are easy to forget when the business environment abruptly changes. 
Review your automated or evergreen campaigns for:
Inappropriate topics or themes (parties, vacations, or close contact) 

A high frequency of messages (a weekly SMS marketing message or feedback request)

High-level asks (investment products, luxury goods)
Eliminate these topics and contents, tweaking your campaigns to reflect the current atmosphere. While these types of campaigns might have resonated with customers before, COVID-19 will most likely require your business to change its tone.
Focus on Customers' Current Situation
Once you've culled your old campaigns, you can start creating new ones. For your fresh campaigns, focus on your customers' current situations. Customers will be at home, possibly experiencing more stress or newfound boredom. Ultimately, you'll want your texts to provide real value. 
With this in mind, create marketing campaigns that:
Provide solutions for stress relief

Distract customers from any day-to-day stresses they might be experiencing

Offer a personal connection 
Providing this value might take a little bit of creativity, but it will be worth it. For example, an exercise equipment company might send out an SMS campaign that links to a free workout routine YouTube video. A publishing company or bookstore might share a list of isolation reads. A retail business might offer a personal welcome to a brand-new online store. These SMS campaigns offer value that will cut through the noise during this quickly-changing time. 
Keep the Economy in Mind
Because of new stay-at-home guidelines and consumer apprehension, businesses around the world are temporarily shutting their doors, changing hours of service, and updating purchasing processes. Because of this, many people are experiencing financial uncertainty. While you may not want to mention this situation directly, customers will appreciate if you keep it in mind in your SMS marketing campaigns. 
To show your awareness of current economic conditions, you can create an SMS marketing campaign describing how your business is:
Providing special hours or services for certain consumers (elders or healthcare workers)

Offering support to employees and team members

Sharing (and contributing to) a fund to support frontline workers or those whose jobs have been impacted
Campaigns that are clearly sensitive to the country's current economic situation are going to resonate with customers. Plus, special hours or services might allow a customer to purchase your products when they otherwise could not. 
Encourage Good Health Habits
Everyone knows that they need to adhere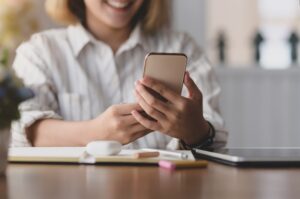 to new safety practices to keep COVID-19 at bay. In this climate, customers appreciate businesses that prioritize health, too. For certain companies, it might make sense to focus SMS marketing around improving health habits, whether internally or externally. 
For a health-centric campaign, your business can:
Describe the processes your business has implemented to improve sanitation

Rehash CDC guidelines in branded, aesthetically-pleasing content

Explain how your products can contribute to improved sanitation (if applicable)
Health-focused content is relevant, and can be helpful. For example, a retail business could release a branded video showing how to create DIY masks from bandanas. A cleaning brand can mention CDC recommendations for certain products. A home services company can list new social-distancing measures that keep home visits safe. This content will reassure customers, letting them know that safety is your priority. 
Don't Over-Communicate
Customers are overwhelmed. They are digesting news about COVID-19 alongside announcements from their employers and their favorite businesses. While SMS marketing campaigns can be helpful during this time, you don't want to send too many texts to your SMS list. 
When deciding how many texts to send and how often, consider:
Whether campaigns or messages can be combined

How far in the future you send them (the situation could change)

How often your customers have engaged in the past. 
With these key factors in mind, you can choose a schedule that will keep you in contact with your customers—while ensuring your team doesn't overwhelm them. 
Got more questions about business texting during COVID-19? Check out our guide.