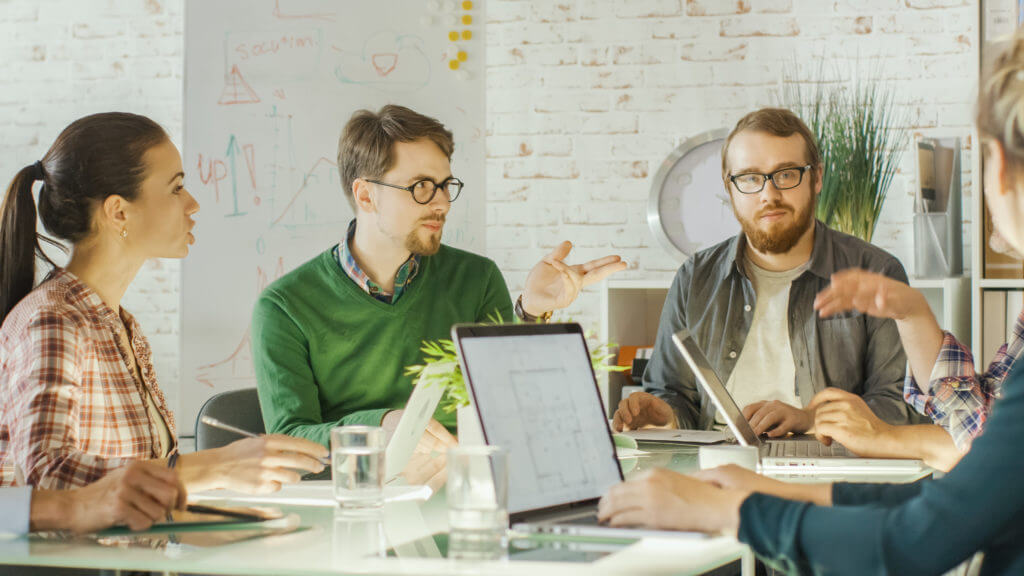 Professional services businesses are thriving. According to the U.S. government, professional services companies generated nearly $2 trillion in combined revenue in 2018—an 11% increase from 2017. But as professional services expand their client bases, they're realizing that communications are getting harder to control. Enter business text messaging. 
Whether they specialize in accounting or marketing, professional services businesses have to juggle communications between multiple groups. A business development consulting firm, for example, has to regularly communicate with clients, contractors, and team members.
Many agencies and firms have begun using business text messaging platforms to centralize their communications. These platforms help teams send, receive, and manage messages between all parties involved in one-off projects and day-to-day administration. 
Want to learn how business text messaging can help your professional services business? Let's dive in.
Business Text Messaging Streamlines Client Communications
From initial onboarding to project execution, clients are in constant contact with their professional services business. Business text messaging can help your company:
Expedite Client Resolutions
No matter how thorough your meetings or calls with clients are, they'll always have additional questions. You can ask clients to call with questions, but calls can interrupt your work and last for minutes. You can ask clients to email with questions, but emails feel formal and take a while to answer. Ask clients to text in with questions, and they'll naturally keep them short and sweet. Client questions will arrive in a shared inbox where every permissioned team member can see them, ensuring that no client messages slip through the cracks. 
Connect On Key Points
Sometimes your team needs to ask a quick question, whether it's about the creative direction of a project or a date in your accounting books. When your team needs quick answers, you can use business text messaging to shoot over a query to your client. Because texts have an average response time of 90 seconds, you'll be sure to receive a fast answer. 
Track Important Conversations
Some agency professionals use personal phones to connect with clients because they know how convenient and fast the channel is. However, without a business text messaging platform, those messages can be lost if the professional leaves or their phone breaks. With business text messaging, agency professionals can still text through the business SMS app on their phones, but each conversation will be recorded for later review if needed. Managers can even check reporting to determine how successfully their teams are communicating with clients. 
Business Text Messaging Simplifies Contractor Management
Most professional services companies hire contractors to take care of special tasks that they don't cover. This is particularly common with complex, long-term client projects. Business text messaging helps professional services companies:
Encourage Contractor Communications
Contractors prefer connecting with clients through business text messaging because it doesn't require them to download any new apps. All companies have to do is provide contractors with their business SMS number. Then, they can start communicating with your team right away. 
Schedule Contractor Shifts Or Meetings
Business text messaging is particularly helpful when it comes to scheduling contractor shifts or meetings. For example, if a professional services business realizes they need last-minute help on a project, they can simply send a text to all relevant contractors in a mass text. They can choose a template, select a list of contractors, and press send. Merge tokens draw on customers' custom fields to add personalized information.
Collaborate On Projects
Depending on how often your team works with a certain contractor, you may prefer for him or her to use an internal work messaging tool, like Slack. But for new or one-off contractors, you might prefer to collaborate on a project via SMS. This channel is perfect when you want to connect with a contractor, but not through confidential team channels. 
Stay In Touch With Critical Talent
With the current tight labor market, contractors and freelancers are in high demand. To ensure your professional services company has a strong talent pool to draw from when you need help, use business text messaging to stay in contact. You can even use SMS drip campaigns to regularly circle in, sending holiday greetings and follow-ups. 
Business Text Messaging Assists Team Organization
Many professional services businesses have an internal messaging system. But employees rarely download the app to their phone or leave notifications on. Business text messaging helps professional services company managers:
Send Real-Time Notifications
If you need to reach a team member for an emergency outside of office hours, business text messaging is the fastest way to reach them. After all, 90% of cell phone users have their phones on them at all times. Plus, texts have a 90% open rate. Business text messaging works especially well for emergency notifications, weather warnings, and other communications that need to be made in real-time. 
Connect On Critical Projects
Most work-related communications should be sent through email or internal messaging apps. But if your team is working on a critical client project, you may need to reach team members at all times. If your employee gives their consent, you can use business text messaging to quickly connect on critical project details. 
Ready to streamline your operations? Try our business text messaging platform today.