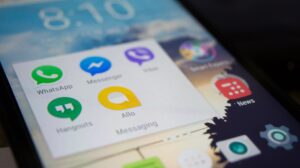 Companies have started to focus on providing an omnichannel customer experience—especially when it comes to messaging. Businesses wondering why omnichannel messaging is important need look no further than the statistics. Today, 37% of customers expect to be able to contact the same customer service representative no matter which channel they use the second time around. 
But successfully creating an omnichannel customer experience with multiple messaging channels can be difficult, with options ranging from traditional channels like SMS to newer channels like Apple Business Chat. Without following certain best practices, businesses can end up offering a disjointed experience instead of streamlined omnichannel messaging. 
To help make the process less challenging, we rounded up the top dos and don'ts of creating an omnichannel messaging experience. Let's get started. 
Want to learn more about engaging with customers on their favorite channels? Check out our Omnichannel Messaging Guide.
Get the Guide
Do: Add Popular Messaging Channels
To create a true omnichannel customer experience, your business should allow customers to message you through channels that they use the most, no matter how traditional or cutting-edge they are. Offer communication channels that have been around for a while, like email and web chat, but be sure to add new and popular channels, like business text messaging, Facebook Messenger, Google's Business Messages, Apple Business Chat, WhatsApp, and other messaging channels.  
Don't: Display All Channels at Once
While you want to include popular channels to create an omnichannel customer experience, take steps to avoid bewildering your customers. Display relevant channels based on the device, app, and location of the user. For example, if a customer is using an iPhone, offer Apple Business Chat. If a customer is using a mobile phone in the U.S., offer SMS. If the customer is using a mobile phone or web browser in Europe, offer WhatsApp. If the customer is using a desktop computer, offer a website widget.
Do: Integrate Your Channels
Once you've decided which channels to use, you'll need to integrate as many as possible to create a true omnichannel messaging experience. Integrations across channels allows agents to streamline their workflows. For example, an advanced business text messaging platform can receive customer messages from both native texting apps and third-party apps, empowering agents to answer all of their messages in a single user interface. Agent replies reach customers in the same messaging channel they were sent from. These integrations are key to the omnichannel customer experience.
Don't: Use One-Size-Fits-All Tactics
When your business messaging channels are integrated, your teams can more easily answer incoming customer queries. However, in many cases, you won't want to use one-size-fits-all tactics. For example, you may want customers who text in from an AdWords campaign to consult with an agent who is up-to-date on that specific campaign. You may want to encourage teams to use messaging for small tasks, like appointment reminders, and phone calls for complex tasks, like conflict resolution. With business text messaging platforms, your teams can set up automatic routing, which automatically directs messages coming from a certain entrypoint, with a certain keyword, or at a certain time to specific inboxes. Automatic routing ensures that customers' messaging experience feels tailored to each individual conversation. 
Do: Maintain a Fast Response Time 
No matter how many communication channels your business offers, your customers will expect a fast response time. This is especially true when it comes to a channel like business text messaging; etiquette says waiting more than 20 minutes to respond to a text can be seen as rude. But even with the help of a shared inbox, it can be difficult to manage a less-than-twenty-minute response time. However, with the help of a business text messaging app, your company can easily create an automated after-hours and during-hours response. A during-hours response that includes average response times and working hours can help customers feel as though they're being taken care of before an agent even initiates a chat. 
Don't: Overextend Your Teams
While you want to maintain a fast response time and offer many channels to achieve an omnichannel messaging experience, you don't want to overextend your teams. The success of omnichannel messaging depends on the quality of each customer interaction. To maintain a high level of service, set up your during-hours response and ensure your teams spend ample time on each customer query. Team members should capitalize on the cross-channel data that third-party integrations provide, tailoring replies to past customer experiences, no matter which channel they contacted your business through previously. 
Do: Use Omnichannel Messaging to Improve Customer Relationships
Omnichannel messaging is best used for building and strengthening customer relationships. By offering multiple channels for communications and tailoring each conversation to customers who text in, businesses can greatly improve the customer experience and boost customer satisfaction. Even though businesses should feel free to engage customers with industry-related tips, they should focus on using omnichannel messaging to improve the customer experience. 
Don't: Use Messaging to Push Sales Material
At the end of the day, omnichannel messaging should not be considered a way for businesses to earn more conversions. By focusing on providing streamlined omnichannel customer service instead on increasing conversions, businesses can gain customer trust and increase customer loyalty. This is one of the most authentic—and effective—ways to increase revenue over time.
Want to learn more about engaging with customers across all popular messaging channels? Read our omnichannel messaging guide.