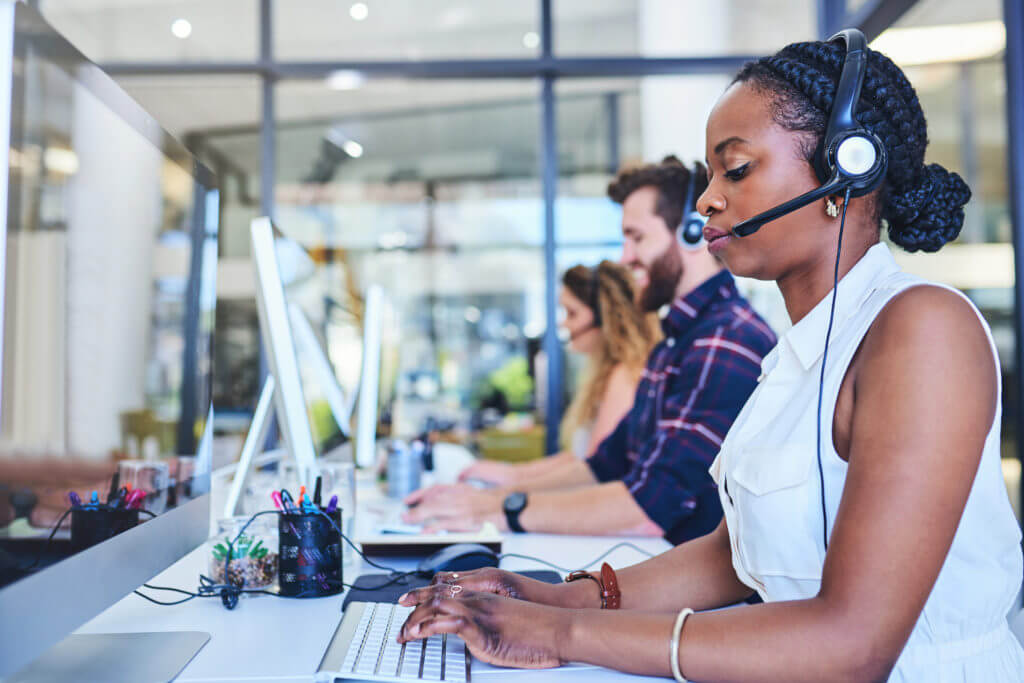 Routing calls based on customer intent is a strategy as old as the day is long. Asking customers to select a number based on the department they'd like to contact helps teams easily organize incoming requests. But some businesses don't know that they can implement in-depth customer intent routing with their business texting programs, too. 
The process of contact center modernization is centered around leveraging the best practices of call centers for newer channels. Teams try to include more channels than ever before for customers' convenience, but sometimes they forget that old strategies can apply to these new channels as well—like using customer intent to route and resolve customer requests. Read on to learn the simple, three-step process to using customer intent to route and resolve requests. 
Step One: Track Intent of Incoming Messages
Finding a way to track the intent of incoming messages is the first step to actually tracking that intent. With a business SMS platform, a must-have for contact centers working on a large scale, this step should be easy. A business SMS platform can determine intent through three key means:
The entrypoint through which the query arrives. Entrypoints include different channels (iOS spotlight, for example), various websites (Google search, for example), or webpages (an online shopping cart, for example). Business SMS channels should be able to track from which entrypoint each message arrives.
Keywords included in the query. An SMS contact center solution can identify messages based on specific keywords or key phrases contained within the message. 
Self-service customer intent notification. Customers can indicate their intent themselves in many cases. For example, an SMS auto-reply might ask that customers press 1 for sales, 2 for customer service, and 3 for deliveries. 
Step Two: Route to the Appropriate Agents
Business texting platforms simplify the process of routing messages to the appropriate agents based on customer intent. After recognizing a message's intent, the platform can automatically route it to a team's inbox or even a specific agent. You can choose which agents to route to a few different ways:
Route to agents based on their performance strengths. Routing to agents based on their strengths can be highly effective. For example, you may want your fastest agents to manage texts, while your more social-savvy employees to handle messages coming from Facebook Messenger. Agents who are adaptable can receive messages from new channels, like Apple Business Chat, while other agents can manage more traditional channels, like business SMS.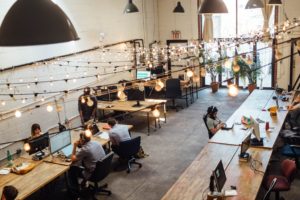 Route to agents with relevant subject-matter expertise. To route messages to the agent with relevant subject-matter expertise, your teams can use keyword recognition. For example, texts containing the word "complaint" can be directed toward a customer service agent, while texts containing the word "delivery times" can be directed toward the schedule coordinator. This way, team members don't need to sort through incoming customer messages to discover which they should be answering. Business SMS platforms can even use machine learning to identify keywords that might be offensive and relegate those texts to a triage queue for review at a later time.
Route to the team that customers want to speak to. This is the simplest intent to route. Business SMS channels can simply send customers that choose "Sales" to sales agents and "Customer Service" to customer service agents. If customers click a communication button located on their shopping cart webpage, the message can be routed to a product expert. If your business has run a special ad campaign featuring some sort of event, send recipients who arrive via the relevant entrypoint to the team involved in (or running) the campaign. 
Step Three: Track KPIs on a Per Intent and Per Agent Basis to Prove the ROI
A big part of contact center modernization is implementing a data-first approach. Consequently, one of the most important steps in the process of improving your customer intent and routing strategy is analyzing your results. Every business SMS platform should be able to provide extensive reporting capabilities for agent performance. 
Contact centers should invest in channels with meaningful KPIs that improve company metrics. These channels should automatically track KPIs like first response time, resolution time, open chats, chat length, unassigned chats, and not responded. These KPIs can be used to make extensive improvements to both customer service performance and routing choices.
For example, if one agent's response time is slower than the average team response time, managers know that the agent needs more training. If messages routed to two different teams, like the Eastern Sales team and Western Sales team, have vastly different response times, there is most likely a staffing issue or training issue for the team with the slower response time. If routing messages containing the words "billing status" to customer service is reducing the number of late payments, it makes sense to add a "message us" button on each customer web profile.
There are more nuanced ways for teams to measure success, too. If a traveller misses a flight and loses his or her baggage, the subsequent two messages may be routed to agents based on their specific skills. However, the measurement of success should be based on whether both issues are resolved quickly and the customer reports complete satisfaction. In this case, the level of customer satisfaction might even indicate how well team members collaborate. 
By analyzing and acting on business SMS reporting, your teams can tell which parts of your routing strategy need work and make subsequent changes. 
Ready to kickstart your contact center modernization with business SMS? Try our platform for free today.