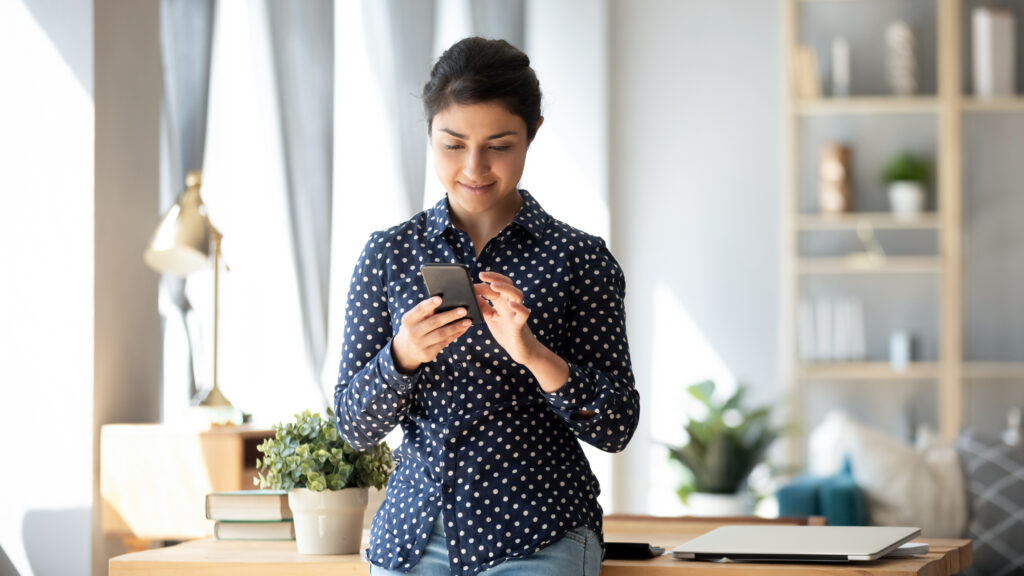 Conversational customer engagement is a popular, new business text messaging strategy. It focuses on encouraging person-to-person conversations between agents and customers. When customers reach out without a prompt or reply to conversational customer engagement content, teams aim to have authentic conversations with them. This helps them make connections that last. 
The idea is simple enough, but how does conversational customer engagement work in practice? We rounded up use cases for four industries that frequently adopt the strategy. (But as you'll see, these use cases can apply across industries.) 
To encourage conversations, all business text messaging content should include:
Custom fields, like first names, so customers feel like texts were sent one-by-one
Customer service agent signatures, so customers know they're texting humans and not bots (only on initial texts)
CTAs inviting customers to respond directly from their messaging platform
Let's dive in.  
Healthcare Organizations
Patients have a lot of choices when it comes to their healthcare. That's why healthcare organizations have to prioritize the entire patient experience—especially customer service. Connecting with patients and ensuring that they're staying healthy is critical to ensuring they'll keep coming back for care. 
Healthcare teams can use conversational customer engagement to send interactive content. Content that inspires responses may include:
Patient appointment feedback requests
Overall patient experience survey requests
General health tips (must be general so as not to violate HIPAA)
Healthcare teams can also use conversational customer engagement tactics when answering incoming patient questions or replies. Team members need to text in a casual yet professional manner to ensure patients know they're messaging with a person, not a bot. 
Home Services Businesses
Home services businesses have close relationships with clients. Local branches often have small teams who take pleasure in connecting with their clients. 
Planning a conversational customer engagement strategy will only strengthen client relationships. Home services teams can use business text messaging to send:
Service upkeep reminders (e.g., yearly tune-ups or inspections)
Links to surveys requesting feedback on home visits
Business review requests
Home services teams must maintain friendly, personal tones when replying to incoming client messages. The more comfortable clients feel talking with your team, the more likely they will ask questions, offer feedback, and grow trust in your business. 
Professional Services Firms
Client relationships are key to healthy professional services firms. Building strong client relationships means that your company has to focus on providing as much value as possible—and making sure your services are meeting their needs. 
Professional services firm staff can use conversational customer engagement to send content that offers value. Content that starts conversations may include:
Seasonal tips (e.g., tax prep checklists or holiday content timelines)
Status updates to clients (or links to secure portals with sensitive reports)
Service feedback requests
Professional services teams should also use conversational customer engagement tactics when answering incoming customer messages. For example, team members should quickly review clients' history before replying to messages. This way, they can personalize their responses as much as possible. 
Retail Establishments
Retail establishments are often already using conversational customer engagement tactics to keep in touch with customers. They email customer feedback requests, and even offer expert advice—if customers are willing to go into stores or make phone calls.
Conversational customer engagement through business text messaging is even more effective. After all, customers are a lot more likely to reply to texts than emails. Retail teams can text content that includes:
Order feedback requests 
NPS surveys 
Invitations to text with professionals for expert advice
Texts have 8x the response rate of emails. That means your team is more likely to receive responses to texts than content from any other channel. When team members receive replies, they must ensure that they review customer history before replying. Customer notes should automatically sync to business text messaging platforms with help from your CRM system's SMS integration. 
Subscription Services
Subscription businesses often check in with their customers on a regular schedule. This way, they can address any questions before the renewal period, increasing the likelihood that clients will stay subscribed or even upgrade to premium services. However, customers are likely to ignore check-ins sent through email. 
Business text messaging is the best channel for timely conversational customer engagement. Customers are likely to read and reply to your messages in real time. Subscription teams can send:
Training tips 
Monthly and quarterly check-ins
Yearly feedback requests
Subscription teams must carefully review customer custom fields when replying to incoming messages. With a CRM SMS integration, they should have access to continually updated custom fields. This way, they can offer reliable advice to customers who need help. 
Want to learn more about conversational customer engagement? Check out our blog.