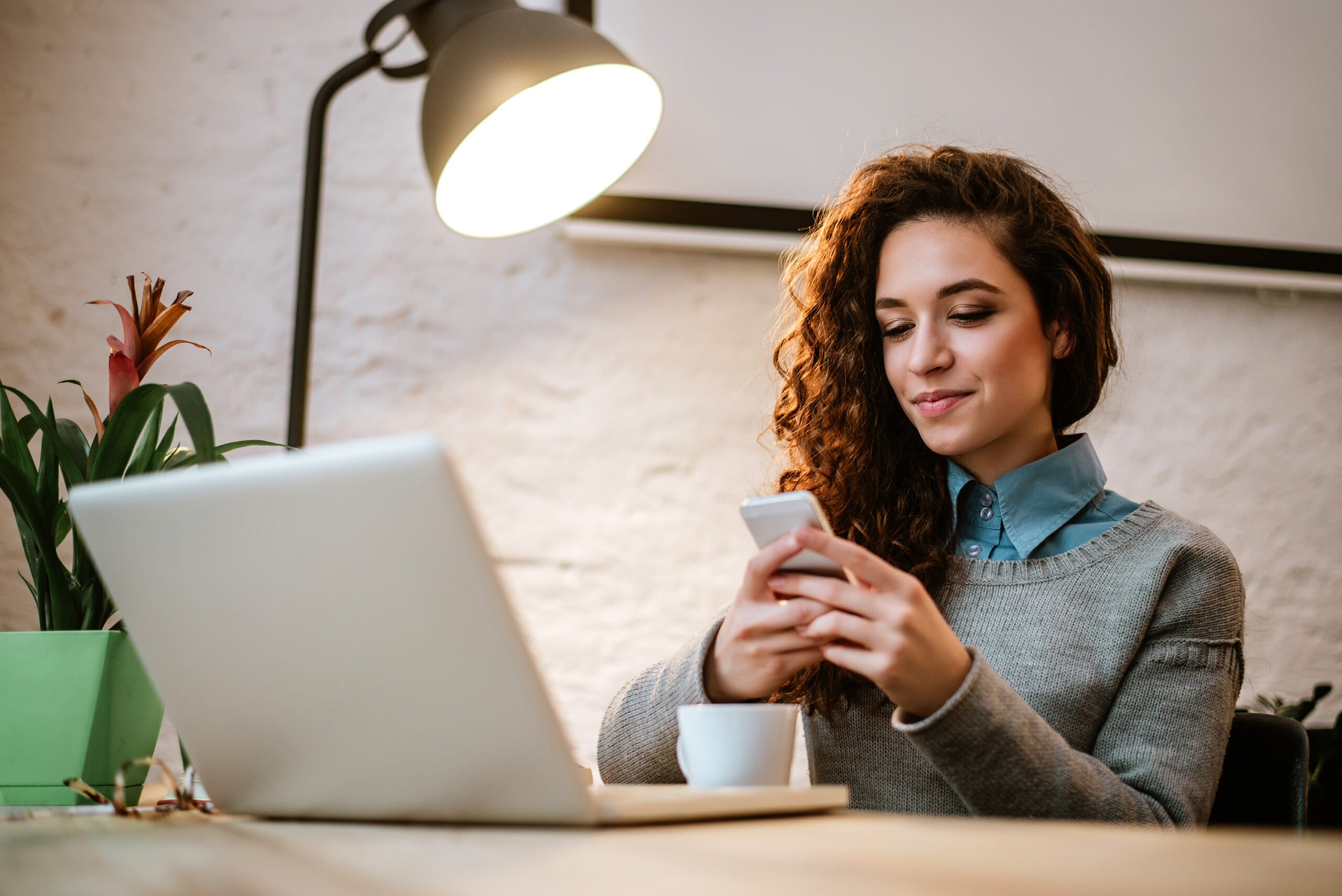 Your SMS customer service team is already fast. They use business texting services to capitalize on efficiency features like shared inboxes, templates, automations, and integrations. So what good are additional conversational customer engagement strategies?
Conversational customer engagement is all about person-to-person interactions between your customers and SMS customer service agents. It's a strategy that aims to increase customer satisfaction and loyalty. 
Read on to learn how your team can use conversational customer engagement strategies. 
Improve Customer Conversations
Your customers already receive fast service through business SMS. But conversational customer engagement emphasizes the personalized, authentic aspect of business text messaging. Personalized one-on-one interactions boost customer satisfaction and, ultimately, encourage customers to reach out in the future. For example, your team should:
Use An Authentic Tone
Ensure texts are warm and casual, yet still polite. Use exclamation points on occasion, and plenty of traditionally polite phrases (e.g., "Thanks!" and "My pleasure!"). Text customers in a similar manner to the way you'd text a new neighbor. 
Personalize Each Message
Rely on your CRM SMS integration to update custom fields regularly. Insert relevant information into each incoming text, so customers know you're fully aware of their situation. Include items like names, order numbers, and loyalty statuses. 
Emphasize Individual Agents
Let customers know they're texting an individual by including your name in messages. Add your signature or an introduction to each initial text. In addition, consider including photos, emojis or GIFs for extra personality. 
Encourage Customers to Connect with Your Team 
Conversational customer engagement focuses on handling inbound content, but it also prioritizes increasing customer messaging rates. One of the best ways to encourage customers is to let them know you want them to text in. For example, your team should:
Publicize Your Messaging Channels
It's critical for your customers to be able to text your team through their favorite messaging channels. After all, the average consumer uses three different messaging apps each week. Publish your business text messaging number and messaging channel entry points on your website, social media pages, and any email content. 
Send Select Outbound Content
In order to successfully encourage customers to reach out to your team, you need to send some outbound content. Send your SMS list members key content like order or delivery follow-ups, ticket resolution follow-ups, and feedback requests. These kinds of content should invite answers. 
Emphasize Reply Capabilities
In all of the outbound content your team sends, be sure to emphasize the fact that customers can reply. For example, include a strong CTA in each text. The CTA should let customers know that they can reply to your messages—and that you actively encourage responses.  
Expand Customer Service Offerings
Your team probably focuses on resolving customer service tickets. Conversational customer engagement emphasizes encouraging customers to reach out for a wide variety of questions, whether or not it has to do with a problem or return. Consider offering the following services, or working with another team to:
Provide Expert Advice
Your team should consider advertising expert Q&A availability. For example, shoe stores could let customers know that a professional coach is available to answer athletic shoe questions. Clothing stores could let customers know that a professional stylist is available for styling questions. Any store could offer a gift concierge service during the holiday season. These VIP services encourage customers to text in and start conversations that will bring them closer to your brand.  
Test the Waters with Polls
Polls are fun ways to let customers know that your team cares about their opinions. Ask customers to answer polls about new products, branding, or events. Your team can follow up to replies with poll results and more questions, potentially sparking conversations. 
Talk Through Customer Feedback
Customer feedback is a critical aspect of conversational customer engagement. It's important to ask customers for feedback at multiple points during the customer journey. In addition, your team can offer real-time customer feedback sessions, where customers offer feedback and a team member informs them that it was received, asks for additional details, and lets them know what might be done about any issues. Customers will feel heard, and ultimately continue to trust and enjoy connecting with your brand. 
Want to learn more about conversational customer engagement? Check out our blog.