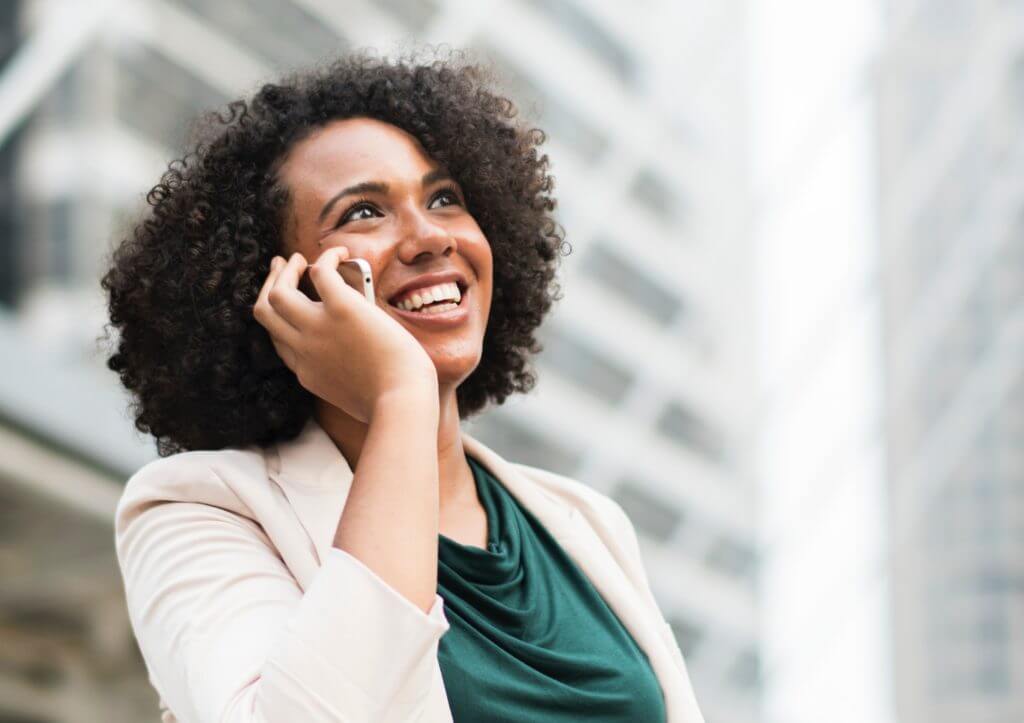 An astonishing 90% of agents use real estate texting services, and it's no wonder. Business SMS is fast, reliable, and personable—the perfect combination for communications between agents and homebuyers while they're on the way to the next showing or inspection.
While it's common knowledge that texts are the best way for real estate agents to contact clients, they are also a great way for agents and their brokerage firms to communicate. Because agents are already well-acquainted with texting, they can easily adjust to texting their business partners.  
But because brokers might use real estate text messaging less than their agents, they may not know where to start. Read on to discover the top 5 ways for brokers to use texting to streamline agent communications.
Real Estate Texting Service Tip #1: Advertise Your Text Enabled Number
Before you can create a streamlined channel for agent communications, you need to ensure they are aware they can text you.
While you would use a widget on your website to advertise texting services to clients, introducing a new communication channel to your agents is slightly different. First, hold a meeting about your new communication channel, then advertise your number throughout your office and in all agent communications. Your number should be listed on any internal fliers, newsletters, emails, or other collateral you share with agents. In addition to your number, be sure to include:
A brief terms and services statement. Explain what content you'll include in real estate text messages and how often you plan to text it. You'll want to clarify that opting out is possible, as per TCPA regulations. Even though your agents work with your firm, this is a legal requirement.
Opt-in instructions. Let agents know how they can opt in, whether it's by texting a number with a specific keyword or checking a box on a website or form.
Opt-out instructions. Explain opt-out instructions, too. This can be as simple as saying something like "Reply with STOP to stop receiving further messages."
Real Estate Texting Service Tip #2: Use SMS to Facilitate Training
Your company's onboarding procedure is one of the most important processes your agents go through. Training must be both thorough and timely so that you can get your agent out and work with clients and listings. A real estate texting service is the perfect way to encourage seamless training.
Reminders. Use your business texting platform to share reminders about upcoming training sessions or paperwork due dates. Business texting platforms often include list capabilities and scheduled messages that empower you to send a single message to multiple agents, in case there are a few new employees in training.
Q&A sessions. When your agents are first in the field, they may still have questions they need to ask on the fly. Business SMS gives them the chance to discretely ask quick questions during a showing or other event, while remaining focused on their homebuyer. Give them examples of questions they can ask, such as:
What do I do if the client wants to arrange an independent inspection?

The client wants to start negotiating now—is that possible?

What kind of credit score does a client need need to buy this home?

Do we have any special loan deals available?
By enabling your agents to stay in close contact with you throughout the training process, you are helping provide the kind of experience that will make them perform better in the long run.
Real Estate Texting Service Tip #3: Text for Small Tasks
When you provide an open line for communication during training, you're showing your agents just how easy it is to have a transparent relationship with their broker.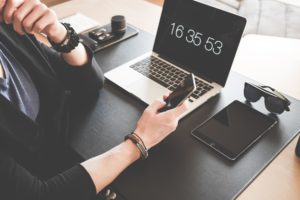 This relationship should continue throughout the agent's career with your firm, ensuring that you have open lines of communication and a questions-welcome atmosphere.
Use real estate text messages to take care of small tasks between you and your agents. For example, you can use SMS to arrange weekly catch-up meetings, check on homebuyer statuses, or alert your agents to firm-wide meetings. By taking care of these trivial tasks via text, you can save time for more important items that require a human touch, like in-person meetings.
Real Estate Texting Service Tip #4: Empower All Business Partners to Text In
After agents adopt your real estate texting service, you should go through the same process with all of your business partners. Designers, contractors, mortgage brokers, title companies, and financial institutions should have access to streamlined communications with your firm, too.
Among other things, these parties should be able to text in with their questions, set up meetings, or send in comments about issues they may have come across for a fast resolution time.
With access to a communication channel that provides quick answers from your firm, your business partners with have a stronger relationship with you than ever before.
Real Estate Texting Service Tip #5: Text Timely Information
In today's housing market, agents need to take advantage of every opportunity they can in order to help clients buy the homes of their dreams. This means that brokerage firms need to let them know about timely items quickly, and real estate text messages are the best way to do that.
Among other items, be sure to text agents immediately with information about:
New listings

Recent price dips

Special housing prices

Brand-new loan offers
With access to this kind of timely information through real estate text messaging, agents can quickly get in touch with applicable clients and, ultimately, close more deals.
Additionally, text-enable your existing landlines and encourage office staff, such as receptionists and other office administrators, to text rather than call contractors and agents. With the power of business texting platform features, like shared inboxes and lists, they will be able to decrease the amount of time they spend on trivial tasks.  
Want to try business-grade real estate text messaging? Try our platform for free.