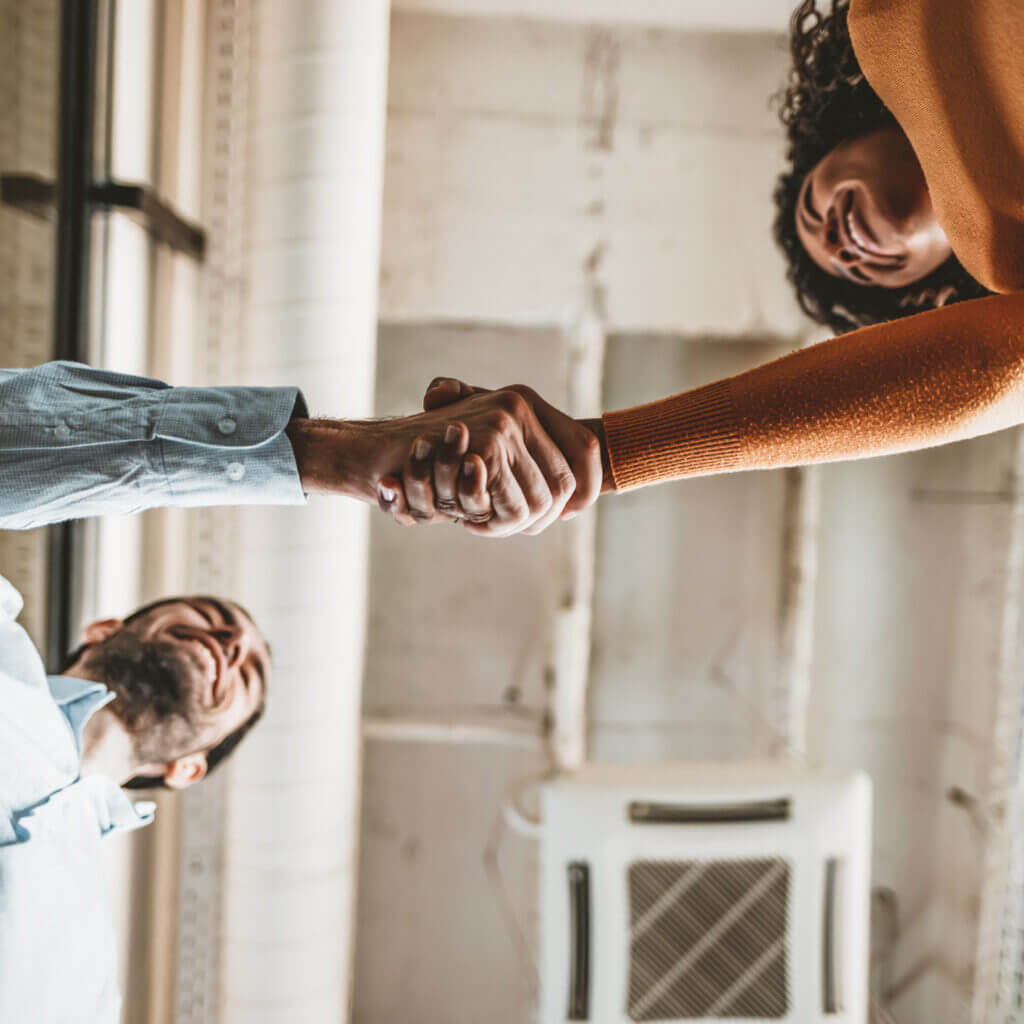 You've put the time in, worked hard, and are ready for that promotion. But you still need something extra to set you apart and show your manager that you'll thrive in a position with more responsibility. That's where business texting comes in. 
What's Business Texting? 
Business texting is texting for professional situations. You can use it to chat with customers or to coordinate with internal teams, like home services field workers. 
It's important to use a business texting platform to send, receive, and organize lead and customer messages. This platform allows you to accept and respond to messages from all sorts of messaging services, from Facebook Messenger to Google's Business Messages. It also offers efficiency tools to help you streamline your workflows. 
Read on to learn how business texting will help you get that promotion you've been working toward. 
You'll Single-Handedly Boost Customer Engagement
If your work is customer-facing, business texting is just the ticket for boosting customer engagement. Just by offering SMS as a communication option, you'll start hearing from more customers—and receiving positive feedback from them. 
SMS messages are convenient for customers and naturally more effective:
By simply allowing customers to reach out through a channel they like, you'll be able to spark more interest in and engagement with your brand. That will certainly pique your manager's interest.
You'll Make Communications Management Look Easy
Not only will your customers start connecting with you more often, but you'll also be able to resolve their queries faster. The average response time for a text is 90 seconds. That means you can resolve queries faster than you might through email, which can take days for customers to answer. 
With help from your business texting platform, you can also:
A business texting platform gives you the tools you need to streamline your workflows, saving critical time on basic tasks. At the end of the day, you'll get more work done—faster than ever before. And if that doesn't earn you a promotion, we don't know what will. 
You'll Be Known as the Ultimate Team Player
Enterprise-grade business texting platforms offer key team-focused efficiency tools. If you're the one to introduce business texting to your team, take advantage of key features right away to show your manager that you're a team player—and leader. (Plus, you'll need help to manage the slew of incoming customer messages.)
Your platform should offer:
Private comments

, for coordination behind the scenes

Assignments

, for assigning team members with specialities customer chats

A

Slack SMS integration

, which will allow you to answer customer queries right within Slack (and quickly coordinate with team members about it!)
With help from these tools, your team will coordinate easily, helping you answer customers quickly. Heading the business texting adoption process will showcase your leadership skills, helping show your manager that you're ready to take charge. 
Want to learn more about what business texting can do for you? Check out our blog.